One of the things that is hard to quantify when predicting what's going to happen in an NFL game from a fantasy and betting perspective is the human factor. These players are paid handsomely, and the best of the best know what their demeanor needs to be any given Sunday. But there are times that these men are met with situations that call for something greater that comes from inside. And a new level may be reached from that.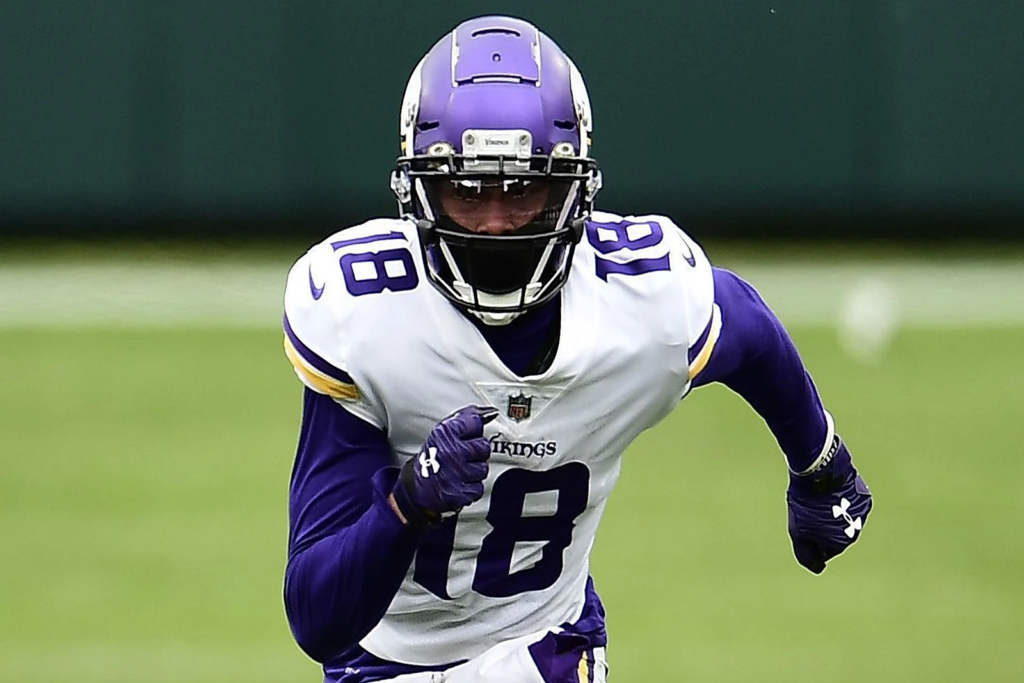 When I think of the Damar Hamlin situation, first and foremost I'm beyond thrilled that he's regained consciousness and appears on his way to recovery to have a normal life. He even visited the Bills' facility, and is continuing his rehab and treatment at home. I also think of the galvanizing impact that his recovery and return to visit his teammates can have on their long-term prospects during these NFL playoffs. I'm reminded of the Loyola Marymount men's basketball team in 1990 after the shocking death of their heart and soul, Hank Gathers, on the court of their conference championship game. 
The Lions still got an invite to the NCAA Tournament, and became one of the darlings of March Madness as the fast-breaked their way to the Elite 8. Points flew all over and players became national stars. Many are still recognized today around Southern California.
Could that be the Bills? They got buoyed from the news that Hamlin is awake and recovering. My gut tells me that will spill over onto the field throughout the playoffs for a team that was already one of the Super Bowl favorites and has a true unicorn at QB in Josh Allen. These are human beings after all, and the fact that they are celebrating the recovery of their hermano is going to help them from a mindset standpoint. I'm predicting that is going to be that one extra percent of something that will take them to the championship. As to who they'll play, that I don't have yet, but I'm picking between the Eagles and 49ers. Those two are the class of the NFC, and I want to see the Eagles in the playoffs before I make that prediction.
So let's get into the Sunday slate and the Monday night tilt between the Cowboys and Buccaneers. This is predicting who are the players who will deliver for fantasy, and I'll sprinkle in some betting tips in there. All per-game averages are Weeks 13-17, and point spreads are according to the DraftKings Sportsbook. Any DFS values are also DK dollars. Weather will be cold in a couple places, but wind and rain/snow are not expected to be factors anywhere. There's a dome game that I'm pretty pumped about. Let's do this! Vamonos!
SUNDAY
MIA @ BUF
BUF -13 / 43.5
27 CLEAR
PREVIOUS SCORES: MIA 21-19 (Wk 3) & BUF 32-29 (Wk 15)
DOLPHINS
Miami is a MASH unit. Tua Tagovailoa and Teddy Bridgewater are out, third-stringer Skylar Thompson is in. Tyreek Hill is hobbled by an injured ankle. LT Terron Armstead may not play again until September. Raheem Mostert has a fractured thumb and has been ruled out. What especially hurts is he had 156 total yards in Week 15 vs. the Bills. Next man up, Jeff Wilson Jr. and his 18 touches in each of the past two games. Gamescript is going the wrong direction, so I'm calling the under on the 59.5 rushing prop for Wilson. Jaylen Waddle has an injured ankle, but is expected to play. Since he got 10 targets in Week 12 he has a high of 7 targets. Waddle was quite efficient with his targets, finishing with 3-114-1 in Buffalo Week 15, so he's someone to keep an eye on in DFS ($6600) and playoff fantasy leagues. What I don't love is that we have a fair-weather team traveling to play in sub-freezing temps. No gracias. That point spread is big, but it's hard to picture the Dolphins scoring more than 14 points in this one. I can see fading all Dolphins except for the WRs, who should be busy as they're chasing points. Thompson has a passing prop of 189.5, and I'm taking the under. Just don't see him doing much this week, even with his talented receivers. 
BILLS
Josh Allen was QB1 with 25.9 FPG (#2 behind Mahomes for overall score). He had a stellar 304-4-0 and 10-77-0 rushing last time vs. Miami in Week 15. FYI, that was the only game with 300+ yards since Minnesota in Week 10. While he's had some turnover-worthy plays, he only has 4 picks in the last 7 games. Take the over on his 258.5 passing prop. Stefon Diggs got through a mini-slump by closing out the season with a 7-104-1 line against the Patriots. That was his biggest game since 7-92-1 in Week 13. His lines against the Dolphins in the regular season: 7-74-0 and 5-60-0 vs Miami this year. Diggs was #5 on the season with 154 targets, so he'll remain the focal point of Allen's attention and is a solid play at $7600 in DK. Miami is 20 vs. the WR and #26 vs. the TE, so expect an air show. Dawson Knox has 1 TD in each of his last 4 games, which included a 6-98-1 line against Miami in Week 15. The real head scratcher is Gabe Davis seeing 10 targets last week, his most since getting 10 in Week 10. Though he turned it into a meager 3-39-0. That 4-TD playoff game last year feels like so long ago. The 4-56-0 game against the Dolphins in Week 15 is more fresh in the memory bank. I'll take a flyer on him at $4800 in DK, but it won't be with the confidence we all had last summer. Here are James Cook's touches the last 3 games: 7-12-11. Here are Devin Singletary's touches the last 3 games: 16-14-8. They've scored 1 TD each during that span, so there's really no way to project either to have the advantage over the other. And while Miami has yet to allow a 100-yard rusher this season, CMC (146 total yards) and Ekeler (104 total yards) had big games recently against the Dolphins. If I'm giving the advantage to anyone, it's Singletary because he excelled in the playoffs last year. The targets. The Bills will score plenty of points in a Hamlin-inspired effort, but I don't see the Dolphins scoring much in a game that will go UNDER. The Bills will cover that big number. 
NYG @ MIN
MIN -3 / 48.5
DOME
PREVIOUS SCORE: MIN 27-24 (Wk 16)
GIANTS
This may be my favorite game of the weekend, at least from a purely offensive standpoint. Neither team has a particularly good defense, though the Giants do get some pressure on the QB. It being indoors, we have the blueprint from just a few weeks ago when these teams put up a combined 51 points. Daniel Jones was QB9 with almost 4000 total yards and 22 total TDs, and he was unleashed with one of his best games at 334-1-1 passing and 4-34-0 rushing when they met the Vikings. He had only one other game over 300 passing yards. That 242.5 passing prop is enticing to the over. Richie James (19) and Isaiah Hodgins (16) were target leaders in Weeks 16-17, before the G-Men essentially sat out the season finale to rest players. Hodgins (8-89-1) and James (8-90-0) were receiving leaders against the Vikings, and Darius Slayton went for 4-79-0 in that same game. At $4200, Slayton is the most expensive player on DK, so these are all players to target in DFS. The Vikings have been porous all season via the air, allowing 276.6 passing YPG… Saquon Barkley was RB5 with 1650 total yards and 10 TDs (all on the ground), and he had seven Top 10 weekly finishes and 10 in the Top 13. Even at $7900 in DK he's playable this week, especially if he comes close to the 22 touches for 133 scrimmage yards and 1 TD in Minnesota. The Vikings are allowing 146.2 scrimmage YPG to RB, so fire up Saquon. His rushing prop of 72.5 appears low. 
VIKINGS
Kirk Cousins is very different at home. His 18-4 TD-INT in the friendly confines in SKOL country is fantastic. His 11-10 mark on the road is no bueno. Luckily this game is in Minnesota, where he lit up the Giants for 299-3-0. This game has overs written all around, and I think that 277.5-yard passing prop is low. Justin Jefferson was the main beneficiary with 12-133-1 on 16 targets in that game, which put him on the path to his WR1 season with 128-1809-8 on a league-leading 184 targets. He's the priciest WR at $8400, but with Cousins costing $5900 that's an affordable stack. I like his 92.5 receiving yard prop. TJ Hockenson could make it a double stack, as he destroyed the TE field with 13-109-2 on 16 targets against the Giants in Week 16. It's a smash spot for a repeat, as the Giants are #27 against the WR, allowing 172.2 receiving YPG to the position. One player I worry about is Adam Thielen, who since getting 8 targets in Week 14, has no more than 5 in any game. He's a dart throw at $4400, one where you're relying on the veteran getting targets in a playoff game. Jahan Dotson (105 yards), Terry McLaurin (105) and CeeDee Lamb (106) are the WRs with 100+ yards against the G-Men since Week 12… Dalvin Cook looks like he should be a great play. The Giants are giving up 151.3 scrimmage YPG since Week 10. And Cook was the RB10 on the season with over 1400 scrimmage yards and 10 TDs. I do worry about his usage of late, as these are his touches the past three games: 17-11-12. He's also been kept out of the end zone. He had 77 rushing yards against the Giants three weeks ago. At $7000 in DK, he may be a little pricey compared to the cheaper options available on the slate. These two teams scored 51 points last time, and they could score even more in going well OVER. 
BAL @ CIN
CIN -8 / 40.5
38 & OVERCAST
PREVIOUS SCORES: BAL 19-17 (Wk 5) & CIN 27-16 (Wk 18)
RAVENS
Lamar Jackson has been ruled out, and I don't blame him for not trying to fight his way into the lineup. He's a free agent, and players aren't paid their regular salary in the playoffs. I'm not sure I'm risking injury and potentially my career in these circumstances. Get healthy, Lamar. See you in September. Anthony Brown had 286-0-2 last week, but it's looking like Tyler Huntley this week. He has a high of 187 passing yards and 41 rushing yards subbing for Lamar. I'm not even thinking of him in DFS and there's no passing prop for him. Don't bother with any Baltimore WRs either. Mark Andrews was DNP last week, but went for 9-100-0 on 9 targets the previous week. Another intriguing option is Isaiah Likely, who had 8-103-0 last week against the Bengals. David Njoku went 7-59-1 as the only other very good TE to do well against the Bengals, who are giving up 262.8 passing YPG. If the Ravens are going to move the ball through the air, it's with these two. Gamescript says that they're going to be passing the ball to keep up with the Bengals. Gus Edwards has cleared concussion protocol, but this is J.K. Dobbins' backfield. Dobbins has 93+ rushing yards in 3 of his last 4 games since coming back from his cleanup surgery. He has 12+ rush attempts in each game, but just 2 targets in that span. Since Najee Harris had 20-90-2 rushing in Week 11, no RB has surpassed 66 rushing yards against the Bengals, who are allowing 68 rushing YPG allowed. That's #5 against the position. Not looking good for Dobbins' rushing prop of 60.5.
BENGALS
Joe Burrow has no less than 31 pass attempts since the team's Week 10 bye. He has 2+ TD passes in all but two of those games in that span, with nine games overall with 270+ passing yards. That's the good. What's less than exciting are the 217-1-1 and 215-1-0 lines he's put up against Baltimore this year. We're not in 2021 anymore, when he went all Thanos on the Ravens. This has me shying away from Burrow this week, in hopes they advance in an ugly game and set up a shootout with the Bills next week. So I'm not looking to spend the $6900 on him in DK. His passing prop at 270.5 is looking high. Who I am looking at getting into a lineup is Ja'Marr Chase, who has at least 7 receptions in all 5 games since his return from a hip injury. He's scored 3 TDs in that span and has 11+ targets in his last 4 games. At $8000 he's pricey, but you feel good about getting 10+ targets from Burrow to Chase. Tee Higgins also has 7+ targets in 5 of the last 6 games and scored in 3 of those games. He was a DNP in Week 5 and put up just 1-7-0 last week against the Ravens. I'm recommending passing on Higgins and spending up for Chase. I may even try to get a lineup with both Chase and Jefferson in it. Tyler Boyd has 18 targets in last 5 games, including two games with 1 each. Fade away, especially with the Ravens allowing just 202.4 passing YPG. Since Trevor Lawrence went for 321-3 in Week 12, only Mitchell Trubisky (276 yards) has had a good passing game against the Ravens. Joe Mixon had 14-78-0 and 11-27-1 against Baltimore, though last week he did have 5-41-0 receiving. The Ravens #18 and allowing 107.2 rushing YPG to the RB, but I don't see the Bengals going away from their pass-happy ways. That said, since I don't see the Ravens scoring much, I see this game going UNDER. 
MNF
DAL @ TB 
DAL -2.5 / 45.5
61 & CLEAR
PREVIOUS SCORE: TB 19-3 (WK 1)
COWBOYS
Dak Prescott was scintillating in putting up a 27-35-347-3-1 game against Philly in Week 16. Then he had a clunker at 14-37-128-1-1 last week at Washington. Which Dak is going to show up? I think it's more likely that he's closer to the good version, there is enough concern that I'm not willing to pony up th $6000 in DK. His passing prop at 242.5 seems low, as he surpassed that mark 8 of 12 games this year. The Cowboys are just 1-4 in road games on grass. They also lost, pretty convincingly, to the Bucs in Big D. Albeit, that was four months ago. In that Week 1 loss, Dak went for 14-29-134-0-1 and then missed 5 games. The Bucs gave up 200 yards to Joe Burrow in Week 15, but he connected on 4 TD passes. Sam Darnold put up 341-3 in Week 17. That's not a typo. That bad game against Washington does give me pause, but I can see Dak bouncing back for a good game. It's clear that CeeDee Lamb is really the only Dallas WR worth considering in DK or fantasy lineups. He has 10+ targets in 4 of 9 games since their Week 9 bye and 100+ receiving yards in 5 games. That dispels any worries about the 2-29-0 line he put up last time against the Bucs. No other Dallas WR has more than 6 receptions or 52 yards in the last 4 games. The Bucs are #23 against the WR, allowing 157.4 receiving YPG to the position. Drake London (6-120-0), D.J. Moore (6-117-1) and Greg Dortch (10-98-0) put up good games the last three weeks against the Bucs. I like Lamb's chances to keep that going, especially since all those WRs spend time in the slot. Take the over on his 72.5 receiving yards prop. Dalton Schultz appears to be the second option in the passing game, and he had 7-62-0 in Week 1. He drew 19 targets in the last 2 games. Schultz is the only other pass catcher on Dallas I'm considering, though the $4300 price tag has me teetering on someone cheaper. One player I'm very much putting into play is Tony Pollard at $6400 in DK. He was the RB9 with 1007 rushing yards and 371 receiving. Coincidentally, and this is just to tell you how my brain works, when I saw Pollard's rushing total it flashed a memory of Tony Dorsett. Sure enough, Dorsett also had 1007 rushing his rookie season. My mind works funny that way. Back to Pollard, he had 12 total TDs on the season and Weeks 10-16 had no less than 14 touches in any game. Tyler Allgeier had 135 rushing yards last week against the Bucs, and James Conner put up 120 scrimmage yards two weeks prior. Since Ezekiel Elliott had 77 rushing yards in Week 13, his rushing yardage totals have dwindled to 10 yards last week. The Bucs are #17 and allowing 120.6 scrimmage YPG to the RB, so I'm recommending Pollard at $6400, but not Zeke at $6000 in DK. 
BUCCANEERS
Does Tom Brady have another run in him? His 733 pass attempts set a new single-season NFL record, and Weeks 13-17 he hit at least 281 passing yards all but one game. That 432-3-0 in Week 17 helped you win all league titles, if you got there (yay, I got a consolation title out of it!). With Dallas allowing 270.2 passing YPG, this is going to be a passing gamescript for the Bucs. I like the over on Brady's 276.5 passing prop. Mike Evans at 77-1124-6 finished as the WR17, largely thanks to that monster 10-207-3 line in Week 17. Right behind Evans was Chris Godwin at WR18 with 104-1023-3 on the year. I like Godwin more in this game because of the volume in the slot, but both could have good games, as Dallas is #30 against the WR and allowing 195.4 receiving YPG. Terry McLaurin (74 yards) and Jahan Dotson (72) last week had decent games, after AJ Brown (6-103-0) and DeVonta Smith (8-113-2) had big games in Week 16. This secondary is beatable.

Here are the touches Weeks 15-17 for the Tampa Bay RBs:
Leonard Fournette: 14-29-14
Rachaad White: 12-11-16
Dallas is allowing 119.6 scrimmage YPG to the RB, with Jaret Patterson (remember him?) putting up 17-78-0 last week against the Cowboys. Travis Etienne had 19-103-0 in Week 15. I'm more inclined to start Playoff Lenny because he has been getting fed more targets in bigger games. As for the game flow, both teams have good pace of play and run a lot of plays. I like this game to go OVER.