Have you ever had a family argument that was so entertaining, you wish you had a camera trained on it or some recording device so you could relive it and maybe share it beyond that dinner table?
It could have been over sports, politics, beer tastes, or maybe which was the greatest of all Star Wars movies. Sides would be taken, points made, facts could be thrown out (and occasionally mangled), voices raised and insults could be fired off. Yet at the end there would be hugs and the unspoken bond of family. No argument should be too big for family.
We're lucky to be members of a LARGE Mexican family. Our origins go back to Ramona and Ines Torres, who were married in 1941 in the tiny pueblo of Pegueros, Jalisco. They had 8 kids, then moved to Southern California on April 12, 1956, settling in Pacoima. They had 4 more in El Norte. Those 12 kids got married and had 40 kids of their own — 20 boys and 20 girls. The next generation is pushing 50 and counting. We call ourselves, "La Familia." Our family gatherings are loud and filled with food and love. Hard to imagine, but Christmas with more than 100 people can be considered an intimate affair.
The idea for this podcast came from one of those family arguments at one of our man La Familia get togethers. It was about football, multiple people going back and forth on the merits of certain players while denigrating others. The chatter was loud and filled with passion and facts. You see, we have an ultra-competitive 12-man fantasy football league that's made up completely of members of La Familia.
As we've all listened to various fantasy sports podcasts and broadcast shows, we've seen the value of smart and well thought-out analysis, with just enough entertainment to make things interesting. Even the occasional good-natured insult. We have all of that, all boiled down into the microcosm of our Familialogy League. So 3 of the cousins in this league thought it might be a good idea to start to record these conversations, and see if it can find an audience and bring people together in a larger Familia community.
Jorge Martin, Hector Reyes and Ricky Torres have had their share of fantasy talks that turned quite spirited and called for questioning one another's fantasy intelligence.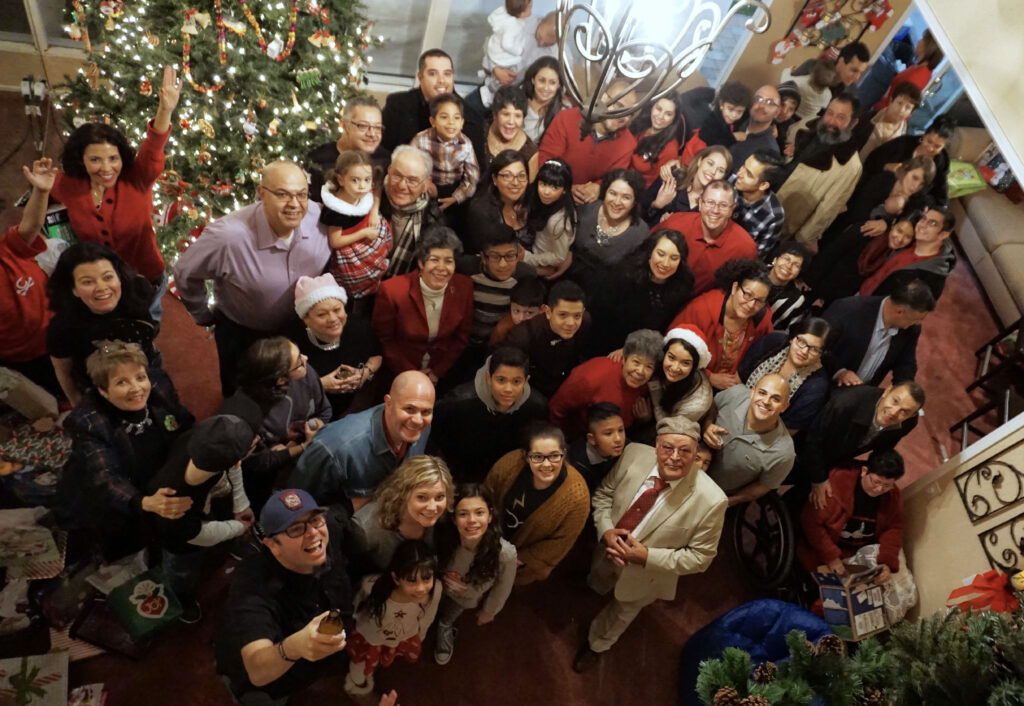 We've also bounced waiver and trade ideas off one another for the multiple leagues we play in. We all have different strategies, but are all accomplished players who research the hell out of our picks.
What makes this podcast unique is that all 3 co-hosts are Latinos —Mexican to be exact. Latinos make up a big number of NFL fans, as a recent ESPN poll determined that 28.7 million Latinos nationwide consider themselves big football fans. So we're looking to represent those fans.
The basis for this show would be our common bonds – Familia and Football. The three of us can argue our points or dog one another todo el dia. We also do our homework on the game, as the foundation of the show will be the well-researched analysis and opinions that we'll share with our listeners. The humor and Spanglish will identify with so many people who grew up in a Latino family.
So if you've ever spread masa on a corn husk, used a corn tortilla instead of a hot dog bun or had it take you 30 minutes to say good night to everyone before you leave your familia's Christmas gathering, you'll feel home in the Familia FFB community. Salud!