I always loved a great boxing match growing up. Mike Tyson's fights were usually executions for his opponent. Until he met up with Buster Douglas. Leonard-Hearns was a classic. Hearns-Hagler, I still rewatch it sometimes for the sheer action in three rounds. Ali-Frazier III, I was too young to see it live, but thankfully YouTube has preserved the sheer brutality of as amazing a slugfest as there has ever been. And there's the Rocky movies. Gotta love a great boxing match for cinema.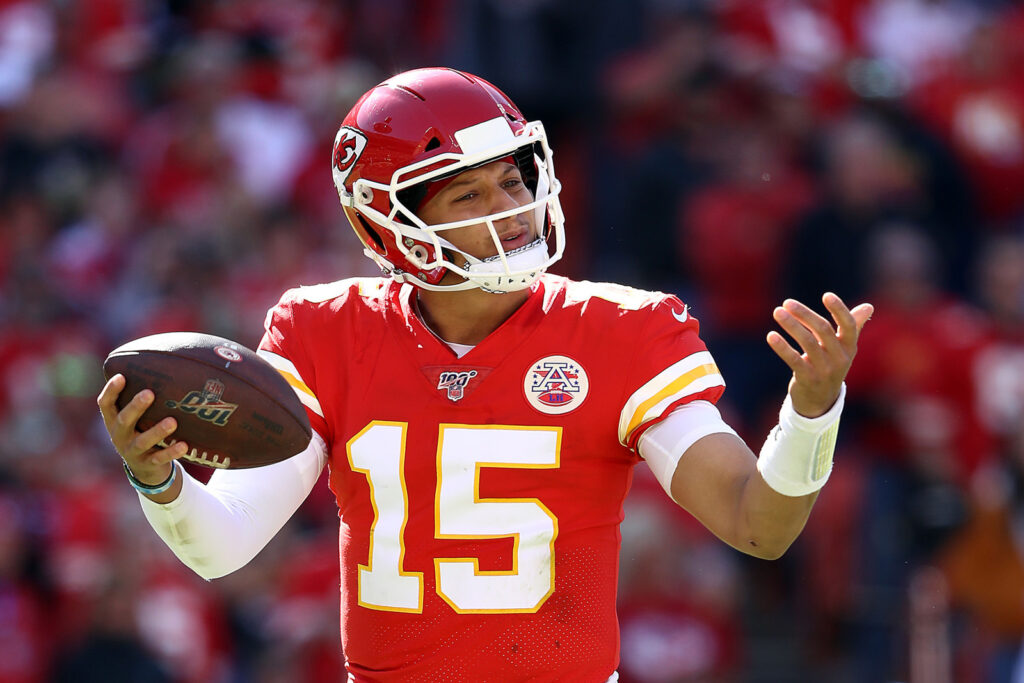 That's what we have coming up for the Conference Championships. The 49ers-Eagles tilt figures to be a bloodbath of probably the two best offensive and defensive line combinations anywhere. If you like a great 1-0 pitchers' duel, watch the trench warfare in that game. There are also extraordinary skill players on both sides – Jalen Hurts, Christian McCaffrey, Deebo Samuel, George Kittle, A.J. Brown and DeVonta Smith – that if the O-lines give enough time to throw or just enough of an opening, there could be fireworks.
On the Bengals-Eagles side, the spotlight is rightfully on the QBs. Patrick Mahomes and Joe Burrow are two of the best, if not the best, pure passers in the NFL. They're both artists with the ball in their right hands. With Mahomes there is the added intrigue of him battling an ankle injury that may – or may not – keep him in the pocket. We'll see fairly quickly how limited he is, and that will tell the story of the Chiefs' day. And Burrow is riding a 3-0 streak against the Chiefs in the past 13 months, playing anywhere from very good to brilliant in those battles. The betting line has put both teams as slight favorites, with the latest line favoring the Chiefs.
These really are the best teams remaining in the NFL playoffs, so it's fitting that they're on the national stage. So time for the preview. A couple details. For DFS players, those are DraftKings dollars in parenthesis. All per-game averages are Weeks 12-17 of the season, unless otherwise noted. Keep an eye on the weather in Kansas City, as it'll be cold. I'll drop in player props, which are also for DK. So let's get ready to rumble! Salud!

SF @ PHI
PHI -2.5 / 45.5
50-51 Degrees / 8-10 MPH Winds
49ERS
Brock Purdy (5300) and the 49ers have not left the Pacific time zone for any of the 8 wins under Brock Purdy – 6 were home games. He's going to be tested going cross-country to Philly and how he does will determine whether they go to the Super Bowl. Purdy has 2+ TDs in every game except for the Dallas game last week. Here are the top defenses he's faced in that span, including his performance in each game.

Washington (Week 16): 234-2-1
Dallas (Div Rd): 214-0-0
Philly is #1 in Pass Rush rating at 88.6 (PFF) and is allowing 221.7 passing YPG. The Eagles held Daniel Jones to 15-27-135-0-1 last week. Since Week 10, other than Dak Prescott's 347-yard game (Wk 16), no QB has gone above 213 passing yards vs. Philly. Purdy's 220.5 passing yards prop looks too high to me. I say UNDER.
Christian McCaffrey (8000) was on the field for 44 of 66 plays last week, and 48 of 65 previous week. He registered 17 and 16 touches in the last two weeks, respectively, and he's gone 8 straight games with a TD. He also has 8+ targets in 4 of the last 8 games. What is concerning is that he's put up more than 34 receiving yards just once in his last 7 games. That's right around his 32.5 receiving prop. He's battling a calf injury, which may mean he sees limited snaps, though Elijah Mitchell has missed practice this week. So that could mean more Deebo carries to give CMC a blow. Philadelphia is allowing 71.7 rushing YPG and 45.7 receiving YPG to the RB. Tony Pollard did stick the Eagles for 6-61-0 via the air in Week 16, so it looks like if CMC does damage it'll be on passing plays. Saquon Barkley turned 11 touches into 82 yards last week. I can see CMC hitting that receiving prop, but I'd take the under on the rushing number.
Deebo Samuel (5700) is one of the toughest players to project this week, because his production has been very disparate in the playoffs. Here are his touches the last 2 games: 9 and 8. He had 56 total yards last week after torching the Seahawks for 165 scrimmage yards and 1 TD in the Wild Card round. He has only 2 games with 100+ receiving yards over the entire season. Yes, he's one of the most dynamic players in this game, and he has seen 16 targets the last 2 games. It's that he's going against a defense that features the #6 (James Bradberry) and #12 (Darius Slay) cornerbacks, according to PFF, and a run defense that I noted earlier is one of the best in the game. At that DK price he looks tempting, but I'd stay away from that 50.5 receiving prop. I want to say under, but all it would take for him is to break off one big YAC gain and it goes over.
Brandon Aiyuk (4400) has just 5 catches for 99 combined yards the last two weeks, and 9 total targets over that span. I just don't trust him against these perimeter corners that are allowing just 126.3 YPG to the WR. Take the under on that 45.5 receiving prop. The big question of the day: Will the great SF O-line be able to neutralize the equally great Philly D-line to give Purdy time to find his WRs?
George Kittle (5200) the last 2 weeks had a low-output game of 2-37-0 against what was a great matchup with Seattle, and 5-95-0 (on 7 targets) against a better Dallas D. We all very well remember the 7 TDs Kittle hauled in Weeks 15-18. The Giants' TEs combined for just 2 catches for 20 yards last week, after totaling 10 catches for 87 yards in Week 18. I see the top two receivers for the 49ers being Samuel and CMC, so Kittle figures to be around the 7 targets he drew last week. At this price, he's a decent play off Travis Kelce, but I'd probably go lower to his Philly counterpart to spend up at other positions.
EAGLES
Jalen Hurts (7200) announced his presence with authority when he unleashed that 40-yard bomb to DeVonta Smith on his first pass. Yes, his shoulder certainly appears healthy, and that will automatically make him the best QB that the 49ers have faced in the back half of the season. His 154-2-1 passing and 9-34-1 (rushing) lines were fine, but I see him being the difference maker in this game. The QB rushing high against SF was Marcus Mariota with 6-50-1 in Week 6. If Hurts gets loose, watch out. And when he throws, this is a defense that gave up big days to big names (Patrick Mahomes threw for 423-3-1 in Week 7) and not-so-big names (Jarrett Stidham blistered them for 365-3-2 in Week 17). The passing prop of 1.5 TD and 244.5 yards appear to be in jeopardy, but it's going to be close on each one. The rushing prop of 47.5 yards is a little dicey because the only true rushing QB the 49ers have faced this season, Mariota, had a good day on the ground. I think Hurts will run some, but it will likely be more on scrambles instead of designed runs. Weeks 8-15, Hurts surpassed that mark 4 of 8 times. I can see him getting a long run, and then him hitting the OVER even though the Philly attack will be more toward the air. Geno Smith got to the 49ers for 253-2-1 in the Wild Card round, and they held Dak Prescott 206-1-2 last week. It'll be tough, but give me the OVER on that passing prop, as well.
AJ Brown (7000) has seen 16 targets the last 2 games, though in the Division Round his production was lackluster at 3-22-0. The Eagles didn't need much from him in that 38-7 rout. This week will be different. Before last week, Brown put up 23-476-1 in the previous 4 games – all with 95+ yards. Weeks 13-18, Brown was pushing triple digits in yardage in all but one game, a 70-yard effort in Week 14. Coincidentally, his receiving prop is set at 70.5 yards. I like the OVER for Brown, as the Eagles are going to have to take to the air to win this game. DeVonta Smith (6800) had a bigger game last week, going for 6-61-1. He has 18 targets the last 2 games, and is more like that 1A to Brown's WR1. Smith even has 10 more targets – 33-23 – than Brown, and has a line of 29-421-2 in the previous 4 games. His receiving prop is 65.5, and it's another one where I like the over. SF has allowed 100+-yard receivers in 3 of its last 4 games, so the top wideouts are eating against the 49ers. In the playoffs, CeeDee Lamb went for 10-117-0 in the Division Round and D.K. Metcalf dominated to the tune of 10-136-2 on Wild Card Weekend. Brown and Smith are very much in the same paragraph as those two stud WRs. The 49ers are giving up 183.8 passing YPG to WRs (#26).
Dallas Goedert (4100) has a tougher task ahead of him. He's drawn 12 targets in the last 2 games, 5-58-1 (Div), but the 49ers are led by All-Pro Fred Warner in the middle of the field. They've been stingy to the TEs in January. Dalton Schultz had 5-27-1 in the Divisional Round and Seattle TEs combined for 25 yards the previous week. Goedert's receiving prop is 46.5. I can't see him hitting that. Calling under on that one.
Miles Sanders (5200) also figures to have a tough game. Last week he had a solid performance with 17 carries for 90 yards, but he hasn't been a true workhorse this year. And the 49ers have the stingiest run D, allowing a league-low 59.8 rushing YPG. I said above, the Eagles will focus on the air attack, so take the UNDER here.
GAME PREDICTION: Purdy's turnover magic runs out, and that is the difference with Hurts getting to the 49ers via the air. PHILADELPHIA 24, SAN FRANCISCO 17.
CIN @ KC
KC -1.5 / 48
18-21 Degrees / 9 MPH Winds
BENGALS
Joe Burrow (6800) is largely going to tell the story of this game. He and Hurts are my favorite QB plays of the weekend for DFS. Hurts because of the possibility for a good day on the ground, and Burrow for two reasons. First, he's had big games against the Chiefs the past 13 months, including 446-4-0 in Week 17 of the 2021 season. Second, he's $800 cheaper than Mahomes on DK. In Week 13, Burrow was excellent overall, with 286-2-0 and 11-46-1 rushing. The rushing upside is interesting, as his 31 rushing yards last week are his highest total on the ground since the KC game. QBs tend to run more in the playoffs, so I like the over on his 17.5 rushing prop. The passing prop of 279.5 appears right on the mark. Burrow has surpassed 270+ passing yards nine times on the season, though he's been quiet lately with a high of 242 passing yards since Week 16. The KC defense has allowed just 202.5 passing YPG, though arguably the best QB that the Chiefs faced since Burrow was Trevor Lawrence. Fabio Football put up a pedestrian 217-1-1 last week. Russell Wilson totaled 6 TDs in two games, 2 rushing. With the Chiefs' pass rush #2 in sacks with 55, I can see Burrow being flushed out and scrambling for several first downs to add to his day. Take the OVER on his passing prop, too.
Ja'Marr Chase (7600) is living up to that WR1 overall billing I had for him preseason. We're left thinking what if after he missed time during the season. His 5-61-1 line in the Divisional Round was kind of low compared to the heater he's been on. Before he had 8 targets last week, Chase in his previous 5 games had 11+ targets in each. He also has 5 TDs in his last 7 games. That includes a 7-97-0 last time against KC. I like the OVER on his receiving prop of 83.5. I'm also making him the focal point of my Burrow lineups. Chase's counterpart Tee Higgins (5400) appears to be an inexpensive addition in a double stack, and has what appears to be a reachable receiving prop at 56.5 yards. I just don't like his usage of late. Since his 3-35-1 line last time vs KC, Higgins had a big game of 8-128-1 against the Patriots in Week 16. Otherwise, since that KC game Higgins does not have a game with more than 37 yards. He has just 10 targets combined in the last 2 games. KC has given up some good WR games of late:
Christian Kirk 7-52-1 / Zay Jones 5-83-0 (Divisional)
Davante Adams 5-73-0 (Wk 18)
D.K. Metcalf 7-81-0 (Wk 16)
Jerry Jeudy 8-73-3 (Wk 14)

I picked Higgins as my flex play in a head-to-head playoff challenge. Much as I want to believe he'll have a good day, I'm recommending the UNDER here on his receiving yards prop.

Joe Mixon (6500) was brilliant last week with 20-105-1, but that was only his second game with 100+ yards on the season. He sat out the KC game last time. Here are his total touches the last 4 games: 23-16-14-22. This does appear to be a good spot for him. Samaje Perine (4500) had a big game against the Chiefs with 27 touches for 155 scrimmage yards. The Chiefs are also allowing 129.4 scrimmage YPG to the RB, and gave up 80 scrimmage yards on 13 touches to Travis Etienne last week. Ken Walker gouged them for 26-107-0 (Wk 16). The way the revamped Bengal O-line opened holes for Mixon last week, I'm liking the OVER on that rushing prop of 57.5. Perine is an interesting DKFS play this week, especially coming off a game with 5 targets.
CHIEFS
Patrick Mahomes (7600) is all the intrigue. He was a full practice participant last week, and his healing skills would rival Deadpool. Is he just blowing smoke, and is going to be a statue in the pocket? Or are his pain-tolerance skills so incredible that he could be like Michael Jordan playing through a sprained ankle and dropping 50 in a playoff game? I respect what Mahomes can do while hurting, but I find it hard to believe he'll be close to the magician running around the backfield and flinging passes from multiple angles. The cold could stiffen up his ankle, too. Vivid in my memory bank is the second half of the AFC title game last year, when Cincy dropped eight defenders regularly and frustrated Mahomes. If he's stationary, that could leave the pass rush enough time to get home. He has a passing prop of 281.5, a number he hasn't hit in the other three games against the Bengals. I'm taking the UNDER on that one. And it pains me to write that almost as much as Mahomes' ankle must be hurting him.
When Mahomes does throw, his likely target is going to be Travis Kelce (7800). Those 17 targets last week resulted in a monster line of 14-98-2. Those were his first TDs scored since Week 12. The big game also came on the heels of so-so games of 43 and 38 receiving yards in Weeks 16 and 17, respectively. Kelce is Mahomes' safety blanket, and the big TE has scored in 6 of his last 7 playoff games, and registered at least 95 receiving yards in that span (dating back to the 2020 playoffs). Smash the OVER on that receiving prop of 78.5. Add to it that these are the receiving games from TEs against the Bengals:
Isaiah Likely 8-103-0 (Wk 18)
Mark Andrews 5-73-0 (WC)
Dawson Knox 5-65-0 (Div)

With Mahomes compromised, this will be another big Kelce day with short and intermediate throws to the TE.
JuJu Smith-Schuster (4700) is another story. He has 11 total targets in his last 4 games, and the last time he had what could be considered a very good game was Week 15 with 10-88-0 against the Texans. Go UNDER on his 47.5 receiving prop. Kadarius Toney (3700) is muy interesante with a light DK dollar figure and a receiving prop of 36.5. He drew 7 targets last week, which was his high with KC, and turned it into 6 touches for 50 yards. I'm going to have Toney in DK lineups to save money to get the studs in there. Marquez Valdes-Scantling (3600) is another story. He's Señor Boom-Bust. Before getting 2 targets last week, he had 13 targets the previous two weeks. He went for 2-71-0 vs Cincy last time, but since then has a high of 3-27-0 in Week 18. He could hit his receiving prop of 28.5 on a single play. But I think the Bengals are going to take the deep ball away, and that's where MVS excels. The Bengals are #23 v. the WR, with 174.2 receiving YPG allowed. They held Stefon Diggs to 4-35-0 last week (on 10 targets). Since Kendrick Bourne (6-100-1) and Jakobi Meyers (6-83-1) did their thing in Week 16, no WR has gone over 79 yards vs. CIN. I just feel that any KC WR is going to be a dart throw.
Jerick McKinnon (5400) is my favorite RB play this week off the obvious CMC. His rushing prop of 27.5 may be high, because I see him getting mostly dumpoffs when he stays in to help in pass protection and Mahomes needing to check down more. Even though he had 3 and 0 targets in his last two games, I really like the OVER on his receiving prop of 29.5. Cincy is giving up some yardage to RBs via the air, as Devin Singletary rang up 38 receiving yards last week and J.K. Dobbins registered 43 receiving yards on Wild Card weekend. I like him more than Isiah Pacheco (5300) this week. Pacheco had 12-95-0 last week, and had 14+ rushing attempts Weeks 10-16. He had 14-66-1 and 2-16-0 (receiving) against the Bengals in Week 13. Cook/Singletary were limited to 37 combined rush yards last week, and Dobbins/Edwards totaled 101 rushing yards the week prior. At his rushing prop of 48.5, I just don't see a gamescript where he gets enough volume with McKinnon looking to be needed more. Go UNDER.