Every decision counts this week. You've heard the stories of the razor-thin margins that teams have won and lost championships past. I once lost a title to a tie-breaker. And won a title by two points. Another time I was up against prime Emmitt Smith, who looked like he was on his way to a big game when he suffered a minor injury in the first half of his Monday Night football game. I coasted to a title when he was ruled out at halftime.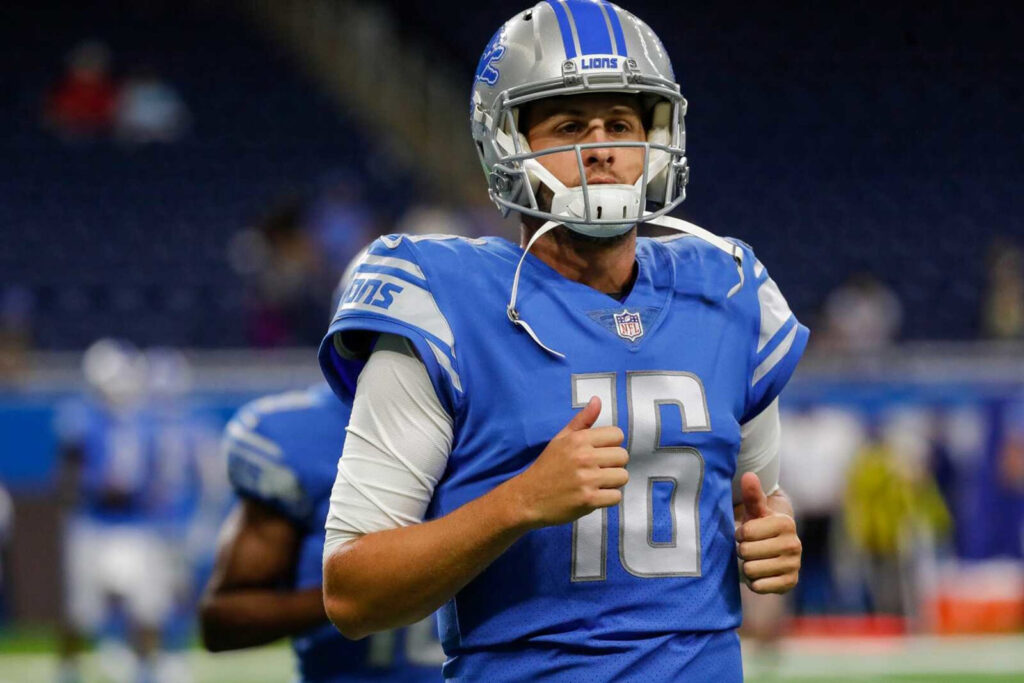 Luckily, we don't appear to have the horrific sub-freezing weather conditions that we had last week. Not even any rain in the forecast. That's good. I still have the temperatures listed for each game, but thankfully they won't be a factor.
I went for more prominent players this week, because if you're playing you're not likely to be choosing between Greg Dortch and Kenyan Drake for your final flex position. Some are surprising AFUERA picks, because of their really tough matchups. I'm saving you the Bills-Bengals for tomorrow. I predict that will swing some championship decisions.
Time for the final AYA of the 2022 season. Vamonos!
TNF
DAL (11-4) @ TEN (7-8)
DAL -12.5 / 43
53 CLOUDY
COWBOYS
DAK PRESCOTT
Prescott was stellar in his 347-3-1 performance last week, which was his first 300-yard game this season. Encore? He's been the QB5 since Week 10, with 1859 pass yards and 17-10 TD-INT. Great matchup, as Tennessee is #29 vs the QB, allowing 322.5 YPG and 9 total TDs (2 rushing). This is what the Titans' opponents have done Weeks 13-15:
Jalen Hurts 380-3 (plus 1 rush TD)
Trevor Lawrence 368-3 (plus 1 rush TD)
Justin Herbert 313-0
Word just came through that Tony Pollard is inactive tonight, so less talent in the run game for the Cowboys against a formidable run D. Is this a smash spot? SI! ADENTRO.
TITANS
HASSAN HASKINS
No Ryan Tannehill (now on IR), so Malik Willis is in for him. Nothing to play for this week, with the Jaguars looming in Week 18 and the AFC South Division title on the line. Will Derrick Henry play? It's looking unlikely, since there is precedent when he didn't play in Week 16 in 2019, under almost identical circumstances to win the division title in the final week. Do you trust Haskins in a title game? He has 2 carries since Week 9. The Cowboys are #3 vs RB, but allowing 120.8 scrimmage YPG. Miles Sanders/Kenneth Gainwell combined for 129 scrimmage yards against them last week. In Week 15, Travis Etienne turned 21 touches into 127 scrimmage yards. The gamescript could turn this game into a runaway for the Cowboys, making Haskins largely a spectator. AFUERA.

CHI (3-12) @ DET (7-8)
DET -6.5 / 50
DOME

BEARS
JUSTIN FIELDS
Since Week 14 bye, Fields' weekly finishes are: 7 and 25. He had 95 rushing yards in Week 15 and 11 last week. The last time he faced the Lions he exploded for 167-2-1 passing and 13-147-2 rushing in Week 10, a 31-30 loss in Chicago. Can you consider sitting him? No way. ADENTRO. The Lions are #26 agains the QB and allowing 294.2 passing YPG. They've allowed three 300-yard passers since Week 11. As for rushing, Josh Allen (78 rush yards) and Daniel Jones (50) have done damage on the ground against them.
LIONS
JARED GOFF
The home/road splits for Goff are striking:
Home (8 games): 2217-20-3
Away (7 games): 1742-6-4
Still, that combined leaves him at QB9 on the season, so you're happy that he's been on your roster. In Week 10 and the not-so-friendly outdoors confines of Soldier Field Goff put up a pedestrian 19-26-236-1 line. Thankfully, this game is indoors, and 4 of 5 300-yard games are at home. The Bears are #32 vs. the QB, with three 300-yard games allowed since Week 9. Week 12 Mike White had 315-3, and Chicago has been touched up for 11 TD passes and 5 TD runs in that span. ADENTRO.

NO (6-9) @ PHI (13-2)
PHI -5.5 / 43.5
52 OVERCAST
SAINTS
ALVIN KAMARA
Even with a healthy workload of 21 and 20 carries the last two weeks, Kamara has finishes of RB25 and RB9. Not so fun is that he's seen just 6 targets in those same 2 games. His only other game with 20+ carries was Week 5, so it's not like he's been a lead caballo. But is he the only show in town? And do you trust him against a Philly D that is #19 and allowing 119.8 scrimmage YPG? Philly has allowed no more than 64 rushing yards to any RB since Jonathan Taylor in Week 11. Last week Zeke Elliott and Tony Pollard combined for 74 rushing yards last week (Pollard had 61 receiving yards). If you're in a championship game, it's not because of Kamara. AFUERA.
EAGLES
GARDNER MINSHEW
Can you start him if you had Jalen Hurts bring you to the semis and you survived? That line of 355-2-2 and 1 rushing TD last week was elite. The last 300-yard passer was Joe Burrow in Week 6, and Tom Brady at 281-2 in Week 13 is the best since then. Hurts is practicing some, so this could be a moot point. Ace corner Marshon Lattimore is likely out again, so could this be a sweet spot? It'll be an outdoor game for the Superdome dwellers, but not so cold. The Saints are #3 allowing 183.8 passing YPG, but no real top passers in there and he had bad passing weather last week in Cleveland, which skews the number. You could do worse on the waiver wire than Minshew in a home game. ADENTRO.
AZ (4-11) @ ATL (5-10)
ATL -3 / 40
DOME

CARDINALS

JAMES CONNERUPDATE: DeAndre Hopkins was in here before and now he's ruled out with an injury. Conner was an obvious play before, and now with David Blough, it's even more prevalent. These are Conner's touches the past four games: 28-21-19-22. As amigos Scott Barrett and Jake Tribbey have touted this week in recommending Conner in DFS, that's prime CMC-level of usage. Last week he had 120 scrimmage yards and a TD. He's scored in each of the games with workhorse usage. And swooping in are the Falcons, who aren't giving up much in the passing game, but are getting gashed for 158.8 scrimmage YPG. Gus Edwards and J.K. Dobbins combined for 158 rushing yards last week, and Alvin Kamara had 104 combined yards the week prior. If you took the chance on Conner in the draft, he'll deliver in the fantasy title game. ADENTRO.
FALCONS
TYLER ALLGEIER
Putting my money where my mouth is on this one, as I have a title-chasing team that has Allgeier in the starting lineup. As I said in LOS PEEKUPS: Allgeier popped for 117 scrimmage yards last week after pummeling the Saints for 138 rushing yards the week prior. The Falcons certainly are feeding him, as he has 18 and 22 touches in the games since their Week 14 bye. Arizona has been gashed by RBs to the tune of 184.7 scrimmage YPG. ADENTRO.

DEN (4-11) @ KC (12-3)
KC -10 / 43.5
48 CLOUDY

BRONCOS
JERRY JEUDY
Jeudy has 27 targets in his last 3 games, and this is what he's done with them:
8-73-3 (vs KC in Week 14)
7-76-0
6-117-0
He's the WR3 over that span, and he's done so with both Russell Wilson and Brett Rypien behind center. Keep in mind that Russ did go 247-3 against them last time these two teams met, which was probably the best he's looked all season. D.K. Metcalf put up 7-81-0 last week Ja'Marr Chase 7-97-0 in Week 13. He may be all the Broncos have in what was expected to be a great game before the season.
CHIEFS
PATRICK MAHOMES
It's just too hard to predict who are going to be the pass catchers outside of Travis Kelce, so I'm going straight to the source who is the QB1 and averaging 25.9 FPG and could surpass the 5000-yard mark this week. Last time these teams met, he put up 352-3-3 in Week 14. Worried about those INTs? I'm not. Before last week's freezing/wind game, Mahomes had gone 300+ passing yards in 8 of 9 last games. Derek Carr 307-2 is only other 300-yard passer against the Broncos (Week 11). Did the 51-14 shellacking last week take the life out of them, or will they get a lift from getting a new voice in the HC seat? I think it won't matter in their second straight road game. Mahomes is close to sealing up his second NFL MVP Award. ADENTRO.
MIA (8-7) @ NE (7-8)
MIA -2.5 / 43.5
52 CLOUDY
DOLPHINS
JAYLEN WADDLE
I'm going to admit that I don't have Waddle on any of my 2022 redraft teams. I was one of the many who believed that Miami wouldn't be able to have two elite WRs. I was wrong, and his being the WR8 with 1260 receiving yards and 8 TDs just rubs salt into the wound. However, the change to Teddy Bridgewater could be a damper on the championship week outlook. In Week 6, Birdgewater targeted Waddle 10 times, connecting on 6 for 129 receiving yards. This is not a McSorley situation, and the Patriots are just the 30th-ranked defense against WRs. Tee Higgins and Ja'Marr Chase combined for 207 receiving yards and a score last week. Waddle just needs to get deep on one ball like the 84-yarder last week against the Packers. ADENTRO.
PATRIOTS
RHAMONDRE STEVENSON
That lateral play at the end of the Raiders-Patriots can be forgiven as an act of overaggressiveness. The fumble last week against the Bengals was a great play by the defender. This is to say that Stevenson is still a good football player, and likely the only player on the Patriots worth starting in Championship Week. He's gone below 15 touches in just one game, Week 14 when he got hurt. Stevenson is very much their featured back, and it's a great matchup. The Dolphins are #27 against the RB, allowing 121.4 scrimmage YPG against the RB. CMC caught 8 of 10 targets for 80 yards in Week 14. That was a part of a 146-yard day. I just can't see myself spending much time on this team for skill players. ADENTRO.
IND (4-10-1) @ NYG (8-6-1)
NYG -3 / 41.5
50 FOGGY
COLTS
ZACK MOSS
It's hard to expect you to trust your team in Championship Week with anyone from the Colts. They just were not able to do much in the passing game last week, with Nick Foles under siege almost every dropback and got sacked 7 times. The Giants have 16 sacks in their past four games, so it'd be wise to sit anything to do with the passing game. Moss has some intrigue, because teams always need RBs this time of year. Moss has 24 and 13 touches, respectively, the past couple games. There was only a single carry by another RB for the Colts last week. The Giants are #20 and giving up 131.2 rushing YPG to the RBs. The spot is good, but I really hope you don't have to start him. ADENTRO under only the more dire circumstances.
GIANTS
SAQUON BARKLEY
This is a quick appreciation for the greatness of Barkley, and why I'm thrilled to have him on so many teams this year. And he's the only Giant that you can even consider starting this week. He's the RB5 on the season and has nearly 1600 scrimmage yards. He has 10 TDs, and finished within the Top 10 RBs in seven weeks thus far. He has at least 22 touches in three of his past four games. To help you win, he draws the Colts, who have been bleeding yards to the RBs to the tune of 174 scrimmage YPG. Last week Austin Ekeler put up 79 combined yards and 2 TDs, while Dalvin Cook slashed them for an identical 95 rushing and receiving yards and a score. I'm as confident in recommending him as I was in picking him back in July and August. ADENTRO.