It's the other Final Four time, Familia. Not the one in early April, but the fantasy football semi-finals. You're here, and the decisions are a little different. It's time to be more cut and dried, maybe even cold blooded.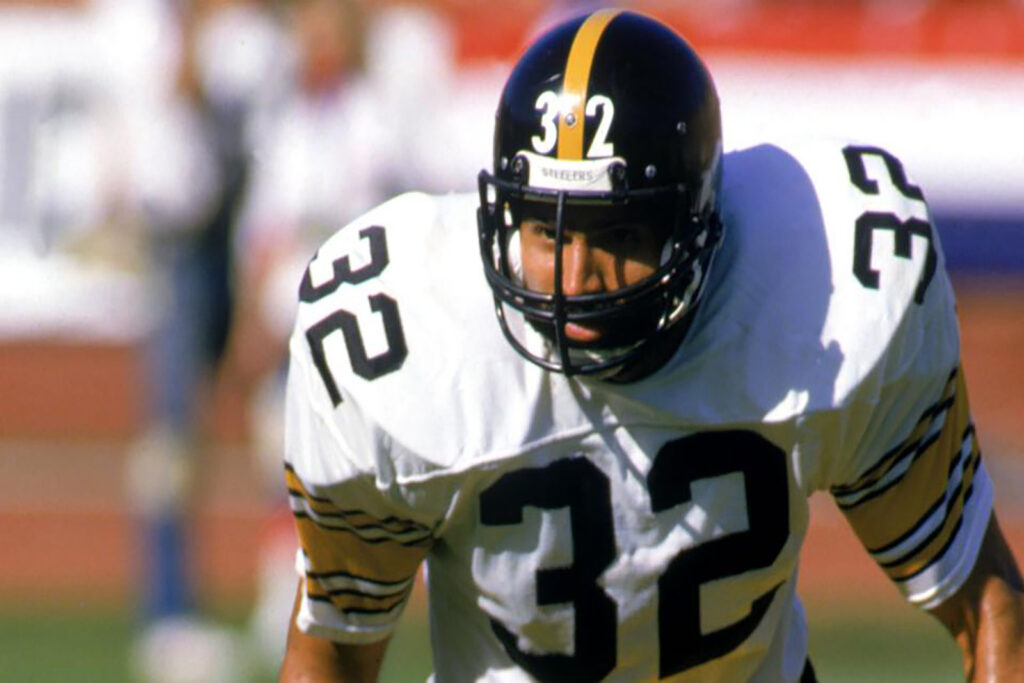 Jonathan Taylor, Dameon Pierce and Cooper Kupp get put on IR. Adios. Chris Olave and Amari Cooper ARE about to play in a wind and snowstorm. To the bench. Every point counts, so every decision counts. The tough ones, you may fret over them.
I have one such decision. In the Scott Fish Bowl, I have ridden Trevor Lawrence as my QB2 all season, and he's been especially fantastic of late. You'll read more in a few paragraphs. But tonight he's traveling up to play in heavy rains and wind at the Meadowlands against a Jets defense that's about as giving as Scrooge before he got those late-night visitors. I picked up Gardner Minshew, and today he was named the starter for injured MVP candidate Jalen Hurts. Minshew will play in perfect conditions at Dallas in a game that could be high-scoring. Amiga Madi Kroll and I talked about that quandary, and click on the YouTube link to learn more. Hard decisions are happening, and we have to live with them if they don't work. And celebrate when they do.
Before anything, I want to give a quick tribute to Franco Harris, who passed away suddenly on Wednesday. When I was a kid becoming a football fan, he and Walter Payton were two of the best, if not the best, ballcarriers in the NFL. The Steel Curtain dynasty was incredible to watch. I was sad to hear of his passing, and I remember the one and only time I met him. It was by chance in the dining room in the Dodger Stadium press box about 10 years ago. I wish I had an iPhone then, so I would've taken a photo.
Franco was talking with a few people, yet you could tell he was somewhat out of his element at a baseball stadium. Not sure who he was there to see, but I was happy to see a football star from my youth in the flesh. I said hello, shook his hand and told him how much I enjoyed watching him play when I was a kid. I could tell that he liked getting recognized in an unfamiliar environment, though as a Hall of Famer I'm sure that happened a lot. He was a class act, and right now I'm wishing him eternal peace. En paz descanse.
Shifting to Week 16. Here's a chunk of games starting tonight. Other than the Thursday night game, all the other games have higher point totals. Weather is going to be quite the issue this weekend in the East and Midwest. That is going to play a part in my choices, like I mentioned for my Lawrence-Minshew decision. So here we go with ADENTRO Y AFUERA, for the playoff semi-finals. Remember, all per-game averages are since Week 10. Salud!
THURSDAY NIGHT FOOTBALL
JAX (6-8) @ NYJ (7-7)
NUJ -2.5 / 37
48 / Rain & 14 MPH Wind
JAGUARS
TREVOR LAWRENCE
This is my quandary & I hope you can help me out. My Scott Fish Bowl team is #52 overall, so a legit chance to get in the playoffs. This game is going to be played in extreme rainy/windy conditions. I picked up Gardner Minshew. Do I start him over Lawrence, not knowing for sure if Minshew is starting Saturday?
Lawrence is the QB6, and since Week 9 he has gone 14-1 TD-INT. He's thrown for 300+ yards in 3 of his last 4 games. It all looks good, until you add in the extreme weather, and recall that in Week 4 he fumbled 4 times in the rain in Philly during a 29-21 loss. Are ball-security issues going to arise again?
Add in the Jets #3 vs. the QB, allowing just 199.4 passing YPG. Jared Goff went 252-1 last week, and Josh Allen was held to 147-1 and 10-47-1 (rushing) in Week 14. Fabio Football is a risky start against a great pass D in wet/windy conditions. I'm sitting Lawrence in #SFB12. AFUERA.
JETS
ZONOVAN KNIGHT
Knight last week was bogged down to 13-23-0 against a resurgent Lion run D. But there is some room for optimist, as his touches in his previous 3 games: 17-20-19. He probably won't get much checkdown work with Zach Wilson, though. This week is a better matchup, as the Jags are #20 against the RB, with 144.6 scrimmage YPG allowed. Pollard/Elliott rang up 177 combined scrimmage yards in Week 15, while Derrick Henry rumbled for 155 scrimmage yards Week 14. If you need a decent flex play, I'm ADENTRO on Knight. FYI, make sure he's starting, because he was limited in practice with an ankle injury.
SATURDAY
SEA (7-7) @ KC (11-3)
KC -9.5 / 48.5
5 & 10 MPH Wind
SEAHAWKS
GENO SMITH
This game has sneaky shootout possibilities, even in the sub-freezing conditions. Smith is the QB7 on the season, with 26-8 TD-INT. He's been good of late, with 11 TD passes since Week 10 . He did lose Tyler Lockett to injury, but still has D.K. Metcalf catching passes. And Smith is going to have to pass the ball to keep up with the Chiefs' offensive firepower. K.C. is #30 against the QB, and even gave up some yardage to Russell Wilson (247-3) in Week 14 and Joe Burrow (286-2) in Week 13. Get ready to see these offenses put the field en fuego. ADENTRO.
CHIEFS
TRAVIS KELCE
We know the el hombre among the TEs is an easy start in redraft leagues. Is this a smash spot for DFS for Kelce? At $8000, if you're considering playing him, this could be a great spot for him. Kelce is $2500 more than Mar Andrews at TE2, but as the TE1 he's putting up 19.9 FPG, with Andrews behind him at 12.6. Kelce is averaging 9 targets per game, and went for 10-105-0 last week. In the previous 3 games he was at 71 yards or less. The matchup is great, as Seattle is #31 overall vs. the TE over the entire season. George Kittle put up 4-93-2 last week and lets not forget T.J. Hockenson lighting them up for 8-179-2 in Week 4. Yes, I'll have a Mahomes-Kelce lineup in DFS. ADENTRO.
NYG (8-5-1) @ MIN 11-3
MIN -3.5 / 48.5
DOME
GIANTS
DANIEL JONES
Jones very sneakily has three top 12 finishes in his last five games. He has only one game with 300+ passing yards, though. What has kept him viable are the 583 rushing yards that #5 on the season among QBs. The Vikings are getting blitzkrieged for 316.7 passing YPG, which is last in the league. They've allowed 330+ passing yards in Weeks 12-14, and the last time Jones had a matchup against a subpar pass defense, he threw for 341 yards against the Lions in Week 11. The Giants will have to pass to keep up with the Vikings this week. ADENTRO.
VIKINGS
DALVIN COOK
The 190 scrimmage yards that Cook put up last week was the first time he went over 100 since Week 10. Now he has another great matchup, this time against a Giant D that's allowing 165.1 scrimmage YPG (#30). Brian Robinson (107 scrimmage yards) and Miles Sanders (155) last 2 weeks put up big games against the G-Men. Cook is going to keep it going in another game that has shootout appeal. ADENTRO.
GB (6-8) @ MIA (8-6)
MIA -4.5 / 49.5
52 Degrees
PACKERS
CHRISTIAN WATSON
Watson saw his streak of scoring 8 TDs in Weeks 10-13 snapped with a zero last week. It was somewhat disappointing, but we all knew it was bound to end. He did run 31 routes, which was second on the team. So he's plenty involved. Miami is #14 vs. the WR, allowing 272.8 passing YPG. With the weather affecting so many other games, I'm going to take Watson in decent conditions. In Week 14, both Keenan Allen (12-92-)and Mike Williams (6-116-1) had very good games against the Dolphins. Get ready for Watson to get back into the end zone. ADENTRO.
DOLPHINS
RAHEEM MOSTERT
With 18 touches and 156 scrimmage yards last week in Buffalo, Mostert dominated the Miami backfield. Just 8 other RB touches were spread among the rest of the team. This was Mostert's highest touch count since Week 7 (20). Looming is that Jeff Wilson may be back this week. But is he fully healthy? Cam Akers had 100 scrimmage yards last week and Miles Sanders dashed for 160 yards in Week 12. The thing with the Miami backfield is that on a given week, any RB could dominate the carries. Or they could be spread among three players. I can't trust that in the fantasy semis. AFUERA.
PHI (13-1) @ DAL (10-4)
DAL -4.5 / 47
DOME
EAGLES
A.J. BROWN
We know that Minshew is going to take the snaps for the Eagles on Christmas Eve, so while we're not expecting the same fireworks as if Hurts were starting, the man in the mustache and jorts has plenty in the tank to make this a fun game against the Cowboys.
Brown went for 9-181-0 last week, his second 100-yard game in the last three weeks. He has 32 targets in the last 3 games. Dallas has been getting beat via the pass, as it's just #27 against the WR. Zay Jones and Christian Kirk combined for 191 yards last week, with Jones hitting the end zone three times. Chris Moore put up 10-124 the previous game. The Cowboys have allowed a whopping 11 TD passes since Week 10, which leads the league. Will Minshew be able to find him on the road in Dallas? I say yes. ADENTRO.
COWBOYS
TONY POLLARD
Pollard, the RB7 on the season with nearly 1300 scrimmage yards, is a must start every week. He has 100+ scrimmage yards 4 of last 6 games and 21 receptions over that span. He's putting up great production with Zeke Elliott getting 15+ rush attempts the last 5 games. Philly is #19 against the RB and is getting hit with 118.9 scrimmage YPG to the position. The Eagles got hit with 186 total rushing yards against the Bears last week (including Justin Fields' output). In the previous two weeks, Derrick Henry totaled 38 yards and Saquon Barkley was limited to 48 yards. For the Cowboys to keep the Eagles from clinching the NFC East on their home turf, Pollard is going to have to produce. ADENTRO.