Another reason to love December is that period after the college football conference championships are done, and we start to get some NFL action on Saturdays. More satellite games where we can focus on just one game at a time. It's a nice preview of what it's going to be like when the playoffs are here.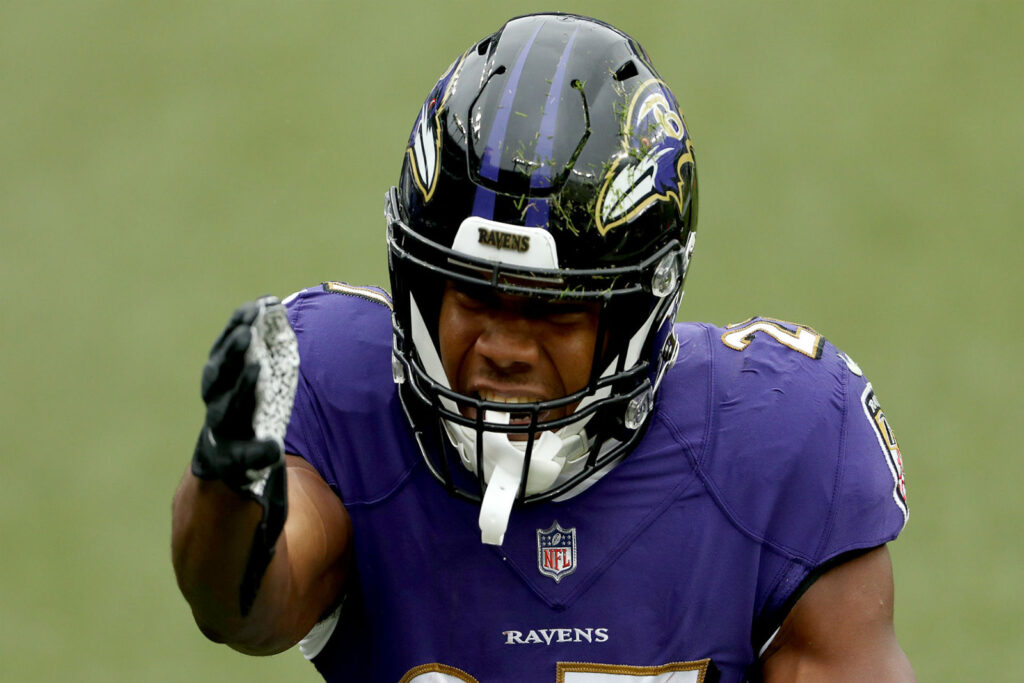 Speaking of playoffs – PLAYOFFS! – they're here for us obsessed with this fantasy football game. Most leagues are starting their playoffs, with some that only allow four entrants into the dance waiting another week. But that still likely means a lot of do-or-die action this weekend.
So I'm breaking up AYA into three parts. This is Part 1. Part 2 is going to be the early Sunday games, while Part 3 will be the Sunday late games and beyond. AYA is not the tradition start/sit. A lot of these players you're starting because they were either high picks or have helped you this season. But in some instances, I'll be splashing some water on players that might appear to be otherwise easy calls. My AFUERA picks. Let's do this. FYI, any per-game averages will be just since Week 10, to get a more recent look at how the players and teams are performing. Vamonos, let's help you win a playoff game!
THURSDAY NIGHT FOOTBALL
SF (9-4) @ SEA (7-6)
SF -3 / 43.5
39
49ERS 
GEORGE KITTLE
Christian McCaffrey is a no-brainer start, and could be a league winner vs.  the #32 RB D that is allowing 171.5 scrimmage YPG. CMC is coming off a game with 16 touches, 153 yards and 2 TDs for 29.3 fantasy points, so everything is pointing toward starting him with full confidence against a bad run D. Kittle is the more interesting player to break down this week. Since Week 9 when Zach Ertz went 5-40-1, the Seahawks haven't faced an elite TE. Kittle still qualifies, though his usage has been volatile. Week 11 when he turned 6 targets int 4-84-2 was the last time he was featured. Brock Purdy is nursing a sore oblique, so he won't be taking too many deep shots. With Deebo Samuel already ruled out, that means a lot of screens to CMC and short and intermediate shots to Brandon Aiyuk and Kittle, followed by plenty of YAC. Seattle is #3 vs. the TE, but I can still see the 49ers getting a lot out of Kittle. Therefore, ADENTRO.
SEAHAWKS
KENNETH WALKER
The rookie RB was just declared healthy after missing last week with what was called a "jammed" ankle, but this matchup is as difficult as there is. In Week 2, Walker had 6 touches for 15 total yards in a 27-7 loss against the 49ers, who have allowed no more than 59 rushing yards to any RB. They're #3 with 43 rushing YPG. Walker's touches in last 4 healthy games: 19-29-16-15. So theoretically the volume should be there, but is Walker going to be healthy enough to turn that into any significant fantasy points. Leonard Fournette/Rachaaed White combined for 69 yards and Jeff Wilson/Raheem Mostert totaled 33 yards. Most sobering was Alvin Kamara's 13 yards. Yup, the 49ers are about as tough a run D as there is. You may have to play Walker, but if you have the bench depth, you may have to sit him. AFUERA.
SATURDAY
IND (4-8-1) @ MIN (10-2)
MIN -4 / 48
DOME
COLTS
MICHAEL PITTMAN
It has not been pretty with Matt Ryan. I watched most closely that MNF game at home against the Steelers, and it soured me on Ryan for ROS. OK, it didn't help that starting Matty ice instead of Tom Brady cost me a win and a playoff spot in my Familia league. But through most of their games together, Ryan has featured Pittman. These are the WR's targets the past four games: 9-7-11-4. Now in only two  games has Pittman gone over 100+ yards, but this games has a close point spread, and gamescript could call for a lot of points. That will mean plenty of Pittman against a Viking D that is #32 vs. the WR, allowing 235.8 receiving YPG to the position. D.J. Chark went for 6-94-1 and Garrett Wilson went en fuego for 8-162-0. It may not be pretty, but 75 yards and a TD is very doable for Pittman. ADENTRO. 
VIKINGS
DALVIN COOK
The volume is there for Cook. Here are his touches in the last three games: 26-22-16. There have been only 11 non-Cook touches in that span (75 total). Then why are his weekly finishes just 34-14-23? Just doesn't make sense for this kind of volume to have such low output. I'm not a film expert, but just in watching him he still has good burst and speed. Now he faces the Colts, who are #31 and allowing 144.2 scrimmage YPG to RBs. The Cowboys (197 combined rushing yards) and Steelers (131) had good rushing output against the Colts of late, so all signs point to Cook having a good game. I'm calling 100+ scrimmage yards and a TD. ADENTRO. 
BAL (9-4) @ CLE (5-8)
CLE -2.5 / 37
24 OVERCAST
RAVENS 
J.K. DOBBINS
Major round of applause for Dobbins, who really was just given up for waiting on him to come back in 2023. That little limp he showed on his long run last week shows he's not all the way back from injury. With 15-120-1, he's very much put himself on the radar for fantasy players who had been stashing him. He had 15 of 38 total rushing attempts by the Ravens, so while he's not the lead caballo, he's very much one of the pacesetters of this running game. One concern is that he had 0 routes run, so he needs to get to 100 rushing yards to really deliver. Now he gets Cleveland, which is #27 againts the RB and allowing 167.8 scrimmage YPG to the position. Joe Mixon (106 scrimmage yards), Dameon Pierce (95) and Rachaad White (109) are the last three primary RBs going against this Brown D. ADENTRO. 
BROWNS
NICK CHUBB
Deshaun Watson may still be shaking the rust off, but after his debut game with 22 pass attempts, he almost doubled that number to 42, completing 26 for 276-1-1. Amari Cooper is dealing with an injury, so that narrative of starting the WR in home games will get tested this week. Chubb faces a stiff challenge, but remember that in Week 7 he went for 18-107-1 scrimmage yards in Baltimore in Week 7. Last week was tough, as Chubb finished with just 54 total yards. The Ravens are limiting RBs to 45.5 rush YPG. Najee Harris had 33 yards last week, Latavius Murray put up 47 the previous week. The Brown O-line is a little banged up, so if it doesn't come back to full health, this shapes up like an AFUERA game for Chubb.
MIA (8-5) @ BUF (10-3)
BUF -7 / 42
23 OVERCAST

DOLPHINS
TUA TAGOVAILOA
This is Tua's first game this season in extreme cold weather, and he has another coming up in New England in Week 17. How will he respond in his third road game after two weeks on West Coast? When these teams met in the heat and humidity of Miami in Week 3, Tua had a pedestrian 186-1-0. Even with the downer 145-yard game last week, he preceded it with five games where his lowest yardage total was 285. He had 12 TDs in that span. I'm very intrigued by how he looks in the icebox in Orchard Park. The Bills are #14 and allowing 277 passing YPG. Tre'Davious White is nearing full recovery from his torn ACL, as he played all 51 coverage snaps last week. Mike White (268-0) and Mac Jones (195-1) had little success against the Bills the last two weeks. This, to me, is one of the biggest tests for Tua, even without taking into account that this game has playoff implications. I'm going to say AFUERA, but I will be watching this game closely for clues that Tua may be an all-weather QB.
BILLS
JOSH ALLEN
I want to say to attack the Dolphins on the ground, the way CMC (146 scrimmage yards) and Austin Ekeler (104) trampled all over them. But the three-way committee is no bueno for fantasy. Turning the attention to Allen, we see that he went for 42-63-400-2-0 passing and 8-47-0 rushing in in Week 3. Since Allen had 330-1-2 and 6-84-0 rushing in Week 10, his high of 253 passing yards is a bit alarming. His injured elbow must be playing a part in slowing him down, though we're about the four-week mark that medical experts said would be when he might be better. Justin Herbert (367-1) and Brock Purdy (210-2) played well the last two weeks against a defense allowing 265 passing YPG. Even in the cold weather, Allen delivers. ADENTRO.