I saved a few great games for this edition, though we do have to deal with a few clunkers in here. Esta bien, here's a breakdown of the remaining game, including the two prime time games.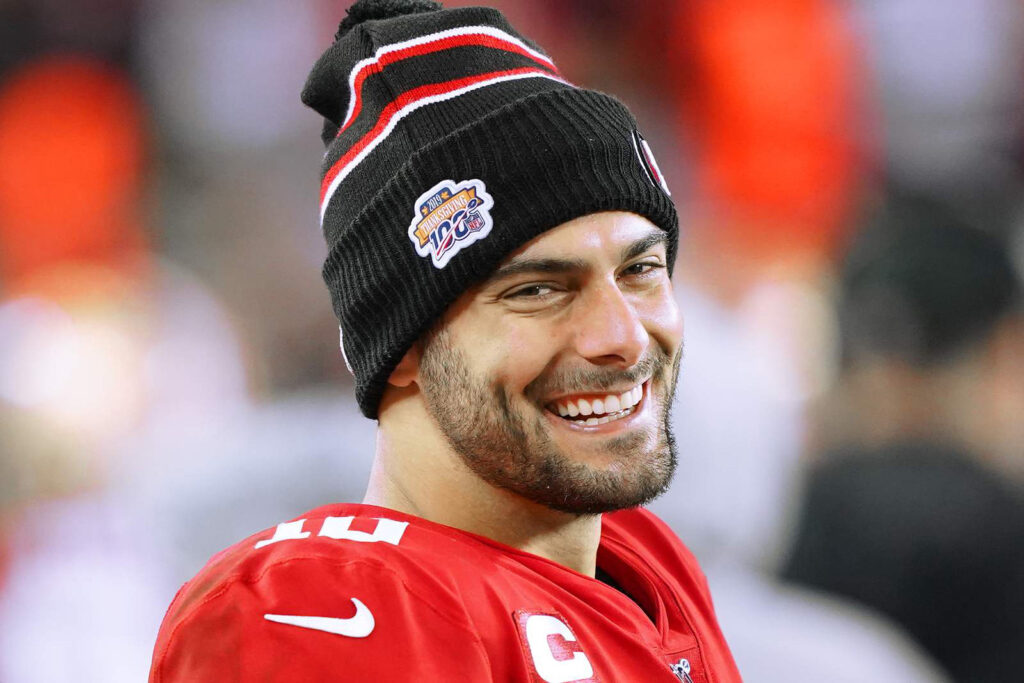 As with the previous article, all stats are since Week 8, to get a more recent view of how players and the defenses they're facing are performing. Injuries are taking a toll on some teams (lo siento to my hometown Rams). Let's get into it. Vamonos!
Here are the games.
MIA (8-3) @ SF (7-4) 
SF -4 / 46.5
52 & Possible Light Rain
MIA
TYREEK HILL (8800)
The threat of rain has gone away, so this game has the chance to shoot out. Jeff Wilson Jr. is dealing with a knee injury, and the 49ers are allowing just 40 rushing YPG to the RB, so I'm AFUERA on the guy with the REVENGE GAME. Hill is WR3, though he's had a couple quiet games: 5-44-1 and 6-85-0. In his previous four games, three saw him go over 143 yards. He has only 4 TDs on the season, though. This is a big game, so big-time players need to come through. Since Patrick Mahomes put up 423-3 against the 49ers in Week 7, it's been mostly pedestrian performances from QBs. Justin Herbert was held to 218 yards, but he didn't have his two WRs. The 49ers are #18, allowing 159.5 YPG vs.  the WR. DeAndre Hopkins, Greg Dortch, Cooper Kupp, MVS & JuJu Smith-Schuster all have had big games vs SF since Week 7. ADENTRO.
SF
JIMMY GAROPPOLO
His 303-2-1 lin in Week 7 vs. KC is his only game of 300+ yards. Miami is allowing 54.8 rushing YPG to the RB, and with CMC dealing with knee irritation, is this going to be a good week to pass? The Dolphins are allowing 217.8 passing YPG, with the best passers they faced since Joe Burrow in Week 4 have been Kirk Cousins (175-2) and Jared Goff (321-1). I think one of the WRs can have a good game, but for Garoppolo, I'm AFUERA. 
NYJ (7-4) @ MIN (9-2) 
MIN -3 / 45.5
DOME 
NYJ
GARRETT WILSON
How his fortunes changed with that 5-8-95-2 game he had last week. With a seemingly resurgent passing game, is Wilson going to take a step forward? His 57 YAC last week was his second best total on the season, while his 3.39 Y/RR was by far his best of the season. Mike White is a good call, especially after the Vikings gave up 382 yards and 2 TDs to Mac Jones on Thanksgiving. In Minnesota! The Vikings are allowing 298.8 YPG and #29 against the QB. Indoors, on the the fast track, this game could run. At $5300 in DK, I'm ADENTRO on Wilson.  
MIN
JUSTIN JEFFERSON
I know Sauce Gardner doesn't travel with the opponents' top WRs, but when he lines up opposite Jefferson, it's going to be like a heavyweight title fight. Jefferson has 116 targets, which is #3 on the season. In 6 of his last 8 games he's gone over 100 yards, with one game being 98. He has 3 TDs in that span. However, Week 2 he was held to 6-48 at Philly and in Week 3 he put up just 3-14-0 in Detroit, when both secondaries made it a real point to shut down Jefferson. Sauce is #1 with an 88.9 PFF coverage grade, and in his last four games he's allowed 6 total receptions for 88 yards. This Iron vs. Iron. Best of the Best. I'm ADENTRO on Jefferson because I see him getting fat off the other corners. 
TEN (7-4) @ PHI (10-1)
PHI -5 / 44.5
44

TEN
DERRICK HENRY
In his last three games, these are Henry's rushing totals: 19-53-0, 28-87-1 and 17-38-0. Is he slowing down? Hard to say. Philly has been beaten on the ground, with Dameon Pierce (27-139-0), Brian Robinson (26-86-1), Jonathan Taylor (22-84-1) and Aaron Jones/A.J. Dillon combining for 107 yards. The Eagles have reinforced their rushing defense, so this could be a tough game for Henry. You're not sitting Henry in your season-long leagues, but for DFS, at $8100, I'm AFUERA. 
PHI
AJ BROWN
REVENGE GAME! I crack up every time people make a big deal out of this. Here are his targets since his blowup Week 8 game: 6-4-7-6. DeVonta Smith in the same range: 2-8-9-9. Brown should be healthy from the illness that knocked him down last week. Tee Higgins posted 7-114-1 in Week 12,  Christian Watson 4-48-2 in Week 11 and JuJu had 10-88-0. The Titans are #22, allowing 166.6 YPG to the WR. They are giving up a healthy 276.2 passing YPG. Brown will get back among the weekly league leaders. ADENTRO. 
CLE (4-7) @ HOU (1-9-1)
CLE -7 / 47
DOME
CLE
NICK CHUBB
Deshaun Watson is returning to his old home stadium. It's like the NFL knew. Smash spot for Chubb ($8000). His fantasy finishes over the last five games: 9-8-13-24-7. His pedestrian Week 11 was 14-19-0 and 3-48-0, but he answered with 26-116-1 last week. Kareem Hunt had just 5 carries last week, so the backfield belongs to Chubb. The Texans are allowing a massive 155.8 rushing YPG with 6 TDs. Derrick Henry (219) and Saquon Barkley (152) over 100+ yards, and Miles Sanders got 93. I see the Browns easing in Watson while giving Chubb the major workload. ADENTRO. 
HOU
DAMEON PIERCE
Many people have gotten off the bandwagon. Time to get back on, even though he had just 17 and 16 total yards, respectively, the last two weeks. Before that he had 139 and 122 total yards, and is facing a Browns run D that's #30, allowing 171.8 scrimmage YPG. Rachaad White had 109 scrimmage yards, Devin Singletary and James Cook rushed for 86 yards each and Jeff Wilson posted 143 scrimmage yards and 1 TD. ADENTRO. 
PIT (4-7) @ ATL (5–7) 
PIT -1 / 43
DOME

PIT
PAT FREIERMUTH
I'm starting him in SFB12, no matter what is said here. Here are the Steelers' targets for the top receivers: Freiermuth (23), Diontae Johnson (18) and George Pickens (16). The TE had 8-79-0 in Week 11, with 36 and 39 receiving yards, respectively, before and after that game. The Falcons are a stingy #6 vs. the TE, allowing just 31.2 receiving yards. They held down Cole Kmet to 35 yards in Week 11, Gerald Everett to 36 yards in Week 9. AFUERA. 
ATL
CORDARRELLE PATTERSON
He had 14 touches and 79 total yards last week, with 19 receiving yards. The Falcons need to get him the ball in the air more. The Steelers are allowing 101.7 total YPG to RB, with the Bengals' Joe Mixon and Samaje Perine combining for 94 receiving yards in Week 11. With T.J. Watt back, the Steelers are playing better on defense. AFUERA. 
GB (4-8) @ CHI (3-9)
GB -4 / 43.5
30
GB
AARON JONES
In this matchup in Week 2, Jones had 170 total yards. He added 99 scrimmage yards and 1 TD last week, and is RB7 on the season and #5 with 53 targets. The Bears just  allowed 217 scrimmage yards to three Jets RBs, and none of them was Breece Hall. They're allowing 146.2 scrimmage YPG allowed to RBs. Big game coming for Jones against a defense that's been debilitated by injuries and trades since their first meeting. At $6900 in DK, he's a smash play. ADENTRO. 
CHI
JUSTIN FIELDS
It's looking like he's going to play with a hurt shoulder. He had 410 rushing yards in Weeks 9-11, and Jalen Hurts just trampled over the Packers for 157 rushing yards last week. Josh Allen had 49 yards in Week 8. I can see coaches instructing Fields to get out of bounds and slide every time he takes off. And it will be often. ADENTRO.
WAS (7-5) @ NYG (7-4)
WAS -2.5 / 40.5
46

WAS 
BRIAN ROBINSON
Last four games, the team has a high of 211 passing yards. The Commanders had 31 rushing attempts as a team last week, with Robinson going 18-105-0 and 2-20-1 receiving. Antonio Gibson had a foot injury that limited him in practice this week, so does that mean more touches for Robinson? His last four games, these are his rush attempts: 13-26-15-18. The Giants are #21, allowing 144.3 scrimmage YPG. They've also given up 6 TDs in that span. Ezekiel Elliott and Tony Pollard combined for 152 rushing yards last week, while the Detroit backfield put up 150 total rushing yards in Week 11. ADENTRO. 
NYG
SAQUON BARKLEY
Are the carries catching up with him? He has 224 carries thus far, which is just behind his rookie year in 2018 when he had 261 (and 91 receptions). Since he had 32-152-1 vs. the Texans in Week 10, he had 22 and 39 rushing yards in the subsequent games. Luckily, he has extra rest, since he played last on Thanksgiving. Washington is #1 against the RB, allowing 66.4 rushing YPG and just 1 total TD. Since Derrick Henry stuck them for 102 rushing yards in Week 5, Jonathan Taylor has the rushing high with 76 yards in Week 8. It's going to be tough to run for him today, and I have him in a lot of places. Hard to pay up $8200 on DK for him. AFUERA.
DEN (3-8) @ BAL (7-4)
BAL -8.5 / 38.5
42

DEN
The Broncos have scored 20+ points exactly twice in their 11 games. I'm not going to call out Russell Wilson for any kind of supposed leadership issues because of how many teammates attended his birthday party. That's just eyewash, and to get even that many NFL players to any party is quite an accomplishment. What I will say is that this offense just appears broken. Courtland Sutton and Jerry Jeudy, who appears headed toward playing, when they're on the field together, they haven't made the music that was expected. Since Week 1, when Jeudy put up 102 receiving yards and Sutton 72 yards, it would be either one or the other to have even a decent game. Even though the Ravens are #30 against the WR, I'm AFUERA on this offense.
BAL
GUS EDWARDS
Edwards is the only Baltimore RB I can remotely recommend in this game. He put up 16-52-1 last week, while no other runner for the Ravens saw more than 2 carries. J.K. Dobbins was making some noise that he might play this week, but he was ruled out late in the week. The Broncos are allowing 127.8 rushing YPG, which is #27 in the league. Edwards is not an RB1 on your team, but he could be a flex or RB2. ADENTRO.
SEA (6-5) @ LAR (3-8) 
SEA -7.5 / 41.5
DOME
SEA
KEN WALKER
The Rams' two best D-linemen – Aaron Donald and A'Shawn Robinson – are out for this game. The LA offense won't be able to put up many points. This gamescript is shaping up to favor Walker something caliente. In the six games since he took over sole possession of the Seattle backfield, Walker has double-digit carries in every game and has scored 8 total TDs. Even when he's had rough outings like last week with 26 yards, he fell into the end zone twice. I see 100+ yards and multiple TDs in this one, and at $7000 in DK, that's a decent price. ADENTRO.
LAR
With either Bryce Perkins or John Wolford running this offense – Matthew Stafford was put on IR, this offense is in even worse shape than the Broncos. In a desperation play, you can start either Cam Akers or Kyren Williams because of the matchup. The Seahawks just allowed Josh Jacobs to be shot out of a cannon on the way to 303 scrimmage yards, including at 86-yard walk-off, OT TD. The Seahawks are #31 against the RB position, allowing 185.5 scrimmage YPG. So I'd lean ever so slightly toward Williams. Mostly, I'm AFUERA on this offense.
SNF 
IND (4-7-1) @ DAL (8-3)
DAL -11 / 43.5
DOME
IND
MICHAEL PITTMAN
The images of Matt Ryan running for his life on Monday Night Football – in a home game, no less – are stuck with me. They were very vivid when I saw that Dallas has the top PFF pass rush grade at 84.7, and the #5 coverage grade at 79.2. Micah Parsons will be in Ryan's grill all game, and Trevon Diggs and Co. will put a blanket on the receivers. I am sitting Pittman in the Scott Fish Bowl 12  playoffs this week, though I will start him elsewhere. AFUERA. 
DAL
EZEKIEL ELLIOTT & TONY POLLARD
This pair has split the carries almost down the middle these past two games since Elliott returned from injury. Zeke has 31 carries, to Pollard's 33. Pollard did have 6-109-2 at Minnesota in Week 11, so the touch advantage is definitely for the smaller scatback. With this point spread, it definitely looks like Dallas will get off to an early lead and just give the ball to Elliott and Pollard to salt the game away. The Colts are #16 against the RB, allowing 111 scrimmage YPG. ADENTRO on both. 
MNF 
NO (4-8) @ TB (5-6)
TB -3.5 / 40
71
NO 
ALVIN KAMARA
Since Week 8, when Kamara totaled 158 scrimmage yards and 3 TDs, he's yet to post anything more than 47 yards either rushing or receiving. His touches are down as well: 12-11-16-13. Now comes a trip to Tampa Bay on MNF. Kamara missed the Week 2 game with an injury, and the Bucs won, 20-10, in New Orleans. Tampa Bay is #6 against the RB, allowing 92.8 rushing YPG, though they did give up 116 rushing yards to Nick Chubb last week. He did it on 26 carries. Kamara is just not getting that kind of workload. AFUERA.
TB
MIKE EVANS
Evans saw just 4 targets in Week 2 in New Orleans, turning them into 3 catches for 61 yards. Last year he had games of 2-48-1 and 1-14-0 against the Saints and stud CB Marshon Lattimore, who has missed every game since Week 6. The all-world corner is questionable to play. If he does, it could be another rough evening for Evans. AFUERA. 
GET 10% OFF YOUR FANTASYPOINTS.COM SUBSCRIPTION WHEN YOU ENTER THE PROMO CODE 22FAMILIA10.