This weekend we'll see plenty of NFL coaches wearing fatigue-patterned gear or something to salute the troops. Being related to several people who have served in the military, any kind of salute to service is special.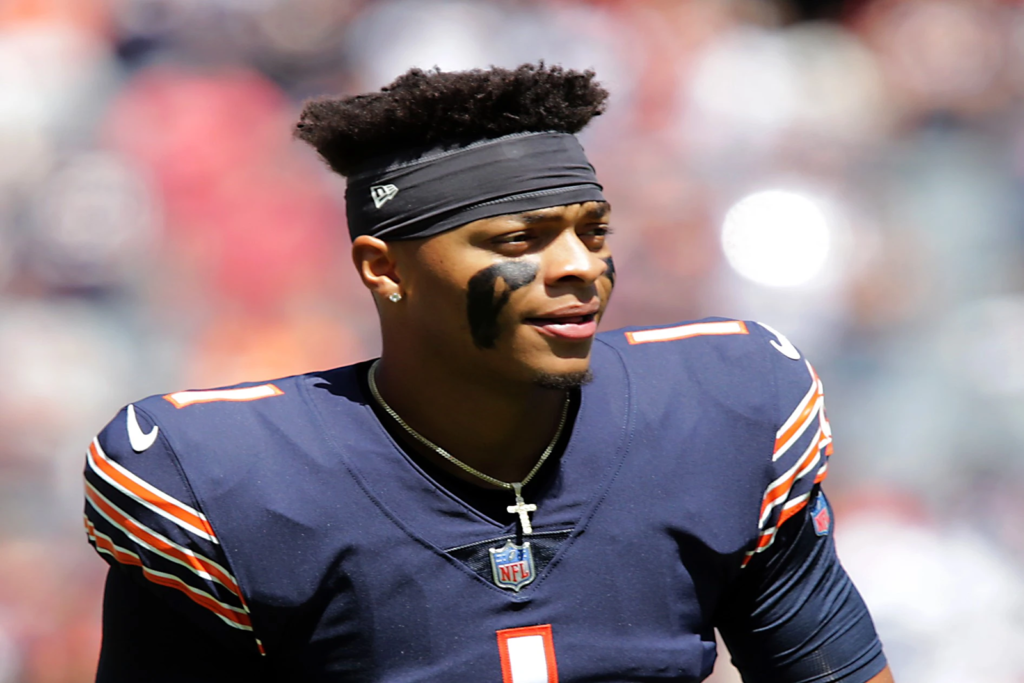 I got a riveting reminder on a rare visit to Washington D.C. last summer. One of my favorite stops in our nation's capital is the Tomb of the Unknown Soldier at Arlington National Cemetery. Watching the soldiers traverse the well-worn path with a precision that is impeccable, I was mesmerized at what these men (and I hear now some women) represented. They will walk the line to protect all of us. Still gives me chills just thinking about it.
Not much more need be said, but to remind you that when you see a vet when you're out, make sure to thank them for their service. They probably know some people who have made the ultimate sacrifice. This reminds me of a time about 5 years ago. I was wearing a Vietnam Veterans cap that my late father had worn to salute my Tio Chava for his service in that conflict. This young guy came up and thanked me for my service. I was embarrassed and said why I was wearing the cap, and that I was not quite 8 when the war was declared over. But a fun story came out of it.
So here's a little ADENTRO y AFUERA (AYA) to help you get through Week 10. Let's get those playoff runs going. Warning: This is the first week where there cold weather could be impacting several games. A couple even have snow. That could impact players' performance, so plan accordingly. Salud!
SEA (6-3) @ TB (4-5) MUNICH GAME
TB -2.5 / 44.5
50 & Clear
SEAHAWKS
TYLER LOCKETT has seen 41.4% of his snaps from the slot this season. Cooper Kupp just went for 8-127-1 vs TB, after Chase Claypool and D.J. Moore went off from the slot vs the Bucs. Lockett put up 5-63-1 and 5-67-1 lines the last 2 games. Yes, D.K. Metcalf is still there, but Lockett will be the main target in the land of great beer and Oktoberfest. ADENTRO. Also, Ken Walker is too easy a call to say he's anything but a start.
BUCCANEERS
TOM BRADY is looking at a tough game. He has 290, 325 & 290 pass yards in the last 3 games. The Seahawks have 19 sacks over the last 4 games and the O-line for TB has 72.9 PFF pass block rate, but that's mostly because Brady has been getting rid of the ball quickly. And occasionally throwing in the dirt to avoid getting hit. Will the Seahawks get enough pressure to keep Brady from throwing deep? Since Jared Goff went for 378 pass yards in Week 4, only Justin Herbert (293 yards) has topped 222 pass yards vs Seahawks. I know this game could be a sneaky shootout because the Bucs throw a lot and the game pace will be good, but if you can sit Brady, I'd recommend it. AFUERA.
MIN (7-1) @ BUF (6-2)
BUF -3.5 (was -5.5) / 43.5 (was 45.5)
36 & light snow
VIKINGS
How do you like that shirtless KIRK COUSINS? Well, in 4 road games he's put up a 934-6-5 with a 61% completion rate. In 4 home games, he's at 1065-7-1 and 68.7% completions. It's cold weather, plus a snowy road game, and preseason Matthew Coller of Purple Insider told me that Cousins' performance in cold weather has been subpar. Only Mahomes (338 yards) in a shootout and Kenny Pickett (327) in garbage time have hit 300 yards against the Bills. The Bills have 23 sacks & 21.2% pressure rate, so I'm expecting a rough road game for Cousins with the Bills' D-line possibly compensating for an ailing or sitting Allen. AFUERA.
BILLS
Will Josh Allen play? HC Sean McDermott said "we'll see," which doesn't grow confidence. He got in a limited practice on Friday, and the MVP candidate has been deemed the dreaded game-time decision. Have a backup plan ready, and that could be Case Keenum, as the Vikings are #27 vs QBs while allowing 275.2 pass YPG since Week 5. Are you still firing up GABE DAVIS if Keenum is behind center? Davis' targets the last 4 games: 6-6-7-5. The sportsbooks have lowered the totals for this game, probably with the idea that Allen won't play. Dr. Edwin Porras said that the UCL sprain/strain is something he can play through with pain if it's the lowest grade. Porras expects if the QB misses time, it'd be 2-4 weeks to clear it up – Allen missed 4 weeks in 2018. Snow and likely a backup QB for Davis, I'm AFUERA in what would normally be a smash matchup.
DET (2-6) @ CHI (3-6)
CHI -2.5 / 48.5
35 & Clear
LIONS
JAMAAL WILLIAMS has had this touch count the last 3 games: 16-13-24. Swift has 15 total touches in 2 games since his return. Williams went for 24-81-0 last week. The Bears are #27 vs the RB, allowing 137.6 scrimmage YPG. This is looking like a great spot for Williams, and he is a sneaky deal on DraftKings at $5.9K. ADENTRO.
BEARS
What does JUSTIN FIELDS do for an encore? After 123-3 (passing) and 15-178-1 (running) for 42.7 FP last week, is there any answer but to put him ADENTRO for this week? The 23.8 FP from just his rushing stats would've made him the RB4 last week. Wow! Here are his rushing attempts since Week 6: 12-14-8-15. The Lions allowed 90 rushing yards to Jalen Hurts in the opener, but haven't faced a rushing QB since. They're also #18 vs the QB, allowing 267 passing YPG since Week 5. It may be near freezing, but Fields will heat up the Soldier Field grass by himself. ADENTRO.
DEN (3-5) @ TEN (5-3)
TEN -3 / 39
40 & Clear
BRONCOS
Who knows what to do with the RB trio of Melvin Gordon, Latavius Murray and Chase Edmonds? I can't recommend starting any of them unless you're in dire straits because of byes. On another note, what's happened to COURTLAND SUTTON? He has 6 catches for 50 yards in the last 3 games. Jerry Jeudy has 15-159-1 total last 2 games. The Titans have been getting beaten by possession receivers: JuJu Smith-Schuster and Parris Campbell. I cannot recommend Sutton until after he's shown he's a larger part of this offense. AFUERA.
TITANS
The Titans had 5 targets to their WRs last week. None of them connected. Even if Ryan Tannehill comes back, this is all DERRICK HENRY. Here are his last 3 games:
30-128-0
32-219-2
17-115-2
The Broncos allowed 24-156-2 to Etienne in Week 8 and 155 total yards to 3 Jet RBs in Week 7. In DFS, King Henry is one of the players you're paying up for, even at $8.3K DraftKings dollars. ADENTRO.
JAX (3-6) @ KC (6-2)
KC -9.5 / 50.5
36 & partly cloudy
JAGUARS
Is TREVOR LAWRENCE going to jump on the level with Tom Brady, Josh Allen and Justin Herbert? All three of those passers surpassed 300 yards in Arrowhead Stadium. Lawrence is going to KC for the first time to meet up with Patrick Mahomes. His high game was 310 yards vs the Giants in Week 7. Is Fabio Football going to rise up in the cold and noisy Arrowhead Stadium? The Jags don't have the O-line to withstand a very good KC pass rush. It's going to be a little while before Lawrence vaults himself into QB elite, and the trip to KC is going to be a rough one. AFUERA.
CHIEFS
JUJU SMITH-SCHUSTER has 6 games w/ 8+ targets, with a high of 12 in Week 9. His last three games: 5-113-1, 7-124-1 and 10-88-0. The Jags are #25 vs WRs, with 154.4 receiving YPG allowed since Week 5. Davante Adams just beat them for 10-146-2 last week and Michael Pittman went for 13-134-0 in Week 6. Another good spot for JuJu. ADENTRO.
CLE (3-5) @ MIA (6-3)
MIA -3.5 / 48.5
BROWNS
AMARI COOPER has a high of 10.4 PPR points in 3 road games. His worst home game was 4-44-1 vs NE for 14.4 FP. Not sure what's going on with him in road games. Donovan Peoples-Jones in those road games: 6-60 5-71 6-71. Miami is #14 vs WRs with 126.2 receiving YPG since Week 5. Game script says that the Browns are going to need to pass. Since Cooper is a Miami native, maybe that will make him feel at home. Going to make him ADENTRO because of that.
DOLPHINS
TYREEK HILL has gone to another level. At 76-1104-3 and 122.7 receiving YPG, it puts him on pace for 2,085 receiving yards. That would be the first WR over 2,000 receiving yards. He has 5 of 9 games over 100 yards, with another at 94. He ran 45.2% slot routes last week. Are the Browns going to be able to rush Tua to slow them down? They had 5 sacks vs Burrow on Halloween. Denzel Ward has been out, so that would slow things down, but at home, this could be another big Tyreek game. Teams have been running on the Browns, but this will be a game where the Dolphins will dictate the pace through the air. Hill is $9.1K on DraftKings, the top WR. I'll have at least one lineup with him in it. ADENTRO.
HOU (1-6-1) @ NYG (6-2)
NYG -6.5 / 40.5

TEXANS
Brandin Cooks was riding stationary bike at practice to start the week, and didn't get in a full session. DAMEON PIERCE had this number of touches over the last 4 games: 29-24-18-27. He went over 100 scrimmage yards in 3 of those games. The Giants slowed down Ken Walker last week, but Travis Etienne (114 yards) and Kenyan Drake (119) had big games before. This kid is going to wrestle with Walker for the OROY this year. ADENTRO.
GIANTS
Big game alert for SAQUON BARKLEY. In 6 of 8 games he has gone over 20+ touches. With 19.6 FPG he is RB5 and his 968 scrimmage yards are #2 behind Henry. The Texans are far and away #32 vs the RB, allowing 195.6 scrimmage YPG to the position. Keep in mind, in the 219-yard game by Henry, Dontrell Hilliard went for 83 yards in mop up duty. ADENTRO with a bullet.
NO (3-6) @ PIT (2-6)
NO -2.5 / 40.5
34 & light snow
SAINTS
CHRIS OLAVE and the Saints are playing in real weather for the first time this year, and only the second outdoor game this year for the team. Olave put up 9-147-0 at Carolina in Week 3. His targets the last 3 games: 14-7-9. The Steelers are allowing 311 passing YPG since Week 5.
AJ Brown went for 6-156-3 in Week 8 and Hill/Waddle combined for 160 yards the previous week. I know there's a possibility for snow, but Olave should remember what it was like to play in November Midwest weather from his Ohio State days. He's $6.8K on DraftKings. ADENTRO.
STEELERS
Chase Claypool left behind 30 targets in his last 4 games with the Steelers. GEORGE PICKENS had 6-8 targets during Weeks 3-7 and had three WR2 finishes or better in his last 5 games. DeAndre Hopkins had 10-103-0 Week 7 vs the Saints, who are #18 and allowing 146.8 YPG since Week 5 to WRs. Will Pickens take over a healthy chunk of Claypool's targets? No Marshon Lattimore this week will help him. As long as Kenny Pickett can get some passes out, I'm ADENTRO.
LATE GAMES
IND (3-5-1) @ LV (2-6)
LV -6 / 42.5
Dome
COLTS
What can we hope from interim HC Jeff Saturday and Parks Frazier calling plays? Your guess is as good as mine. MICHAEL PITTMAN has 15 targets in the last 2 games with Sam Ehlinger. Only turned them into 7-53 and 3-22 in that span. Pittmas was the WR11 in preseason ECR.
The Raiders are #21 vs WR, allowing 264.5 passing YPG. Christian Kirk went for 8-76-1 last week. The matchup says ADENTRO, but I'm doing this warily.
RAIDERS
The Colts are #17 vs RB, allowing 107.4 rushing YPG. They did, however, lose Shaq Leonard to the IR for the next four games. JOSH JACOBS has had this many touches since Week 4: 33-26-23-12-20. His weekly finishes were as high as 2-3-2 during that span. Rhamondre Stevenson went for 15-60 last week and Henry 30-128 in Week 7. With Hunter Renfrow and Darren Waller going on IR this week, the Raiders are going to narrow the touches to Davante Adams and Jacobs. The RB will take advantage of the matchup. ADENTRO.
DAL (6-2) @ GB (3-6)
DAL -5 / 43
33 degrees
COWBOYS
TONY POLLARD is going to do what for encore after he was RB4 in Week 8 with 157 scrimmage yards and 3 TDs? His rushing high with Zeke Elliott in the lineup was 13-105-0 in Week 3. That was also high in carries. It's not a sure thing that Zeke plays. The Packers are #21 vs RB, allowing 158.8 scrimmage YPG since Week 5. RBs getting receiving yardage vs the Packers are : D'Andre Swift (40 yards) and James Cook (41). Get Pollard in your lineup. ADENTRO.
PACKERS
AARON RODGERS was pressured on 12 of 43 passes against Detroit, and was sacked once with 3 picks to give him a line of 23-43-291-1-3. What happens when Dallas comes in leading the NFL with 33 sacks and Rodgers has been under a lot of pressure. There's no Romeo Doubs, who's out with a sprained ankle. Allen Lazard and Robert Tonyan are the only trusted pass catchers. If Aaron Jones plays a full game (he was removed from the practice reports), he should have a good week. With Dallas coming to Lambeau Field, that could slow down the pass rush. Not sure it does enough for me to be confident enough to play Rodgers. AFUERA.
AZ (3-6) @ LAR (3-5)
LAR -3 / 43
CARDINALS
DEANDRE HOPKINS had this number of targets in his first 3 games back from suspension: 14-13-5 targets. Kyler Murray was limited with a bad hammy all week and is no guarantee to start. The resurgent Seattle D slowed Nuk down, so what's to be expected by Jalen Ramsey. How much will Nuk see Jalen Ramsey? If Murray plays, I still think Hopkins gets loose for 10 targets, 90-100 yards and a TD. ADENTRO.
RAMS
MATTHEW STAFFORD is in concussion protocol and has not exited as of this writing. Even in a smash spot vs a Cardinal D giving up 133.6 scrimmage YPG to RB, who do you trust? Cam Akers went 5-3-0 (12-61 Week 3 @ AZ) in his first game back from his hiatus and is $4.5K on DK. Darrell Henderson was used more as a lead caballo last week, going for 12-56-0. He's $5.1K on DK. There's even talk that rookie Kyren Williams could suit up and play this week. Just not sure if even in a great matchup for RB I can come out and say to start anyone other Rams than Cooper Kupp. I hope Stafford gets better soon. AFUERA.
LAC (5-3) @ SF (4-4)
SF -7 / 45.5
CHARGERS
AUSTIN EKELER will have to do his damage in the pass game. Week 5 he had 173 rushing yards vs Browns, but his rushing high in other games is 60 (1 game) and under 50 all other games. The 49ers are #6 allowing 77 rushing YPG to RB. CMC got 50 receiving yards vs 49ers in Week 5. Jerrick McKinnon 36 in Week 7. Ekeler has 37 targets in last 3 games, so there is precedent for him to get his through the air. This is going to be 100+ scrimmage yards for Ekeler, with one guitar-driven TD celebration to keep this game close. ADENTRO.
49ERS
It's going to be a CMC vs Saquon battle for RB1 this week. In Week 8, CHRISTIAN MCCAFFREY ran 18 of 23 run plays for 49ers. He turned that into 18-94-1 and 8-55-1. Did you hear he passed for a TD also? This is his backfield, especially after the Jeff Wilson deal. The Chargers are #31 in allowing 159 rushing YPG to the RB. Tyler Allgeier had 123 scrimmage yards last week. Ken Walker went for 23-168-2 in Week 7. Boom game coming on SNF at home vs the Chargers. Will Deebo still run even with CMC in the lineup? From a football standpoint, it won't matter because CMC will get his
WAS (4-5) @ PHI (8-0)
PHI -11 / 44
37 & cloudy
COMMANDERS
The Eagles are #15 vs RB with 139 scrimmage YPG and #7 while allowing 194 passing YPG. Kyler Murray had a high of 250 pass yards vs the Eagles. Only Murray and Cousins are top 10 QBs that have gone vs Eagles. TAYLOR HEINICKE was QB8 in Week 8, 279-1-1 & 6-29-1 (rushing). I'm downgrading Terry McLaurin and Curtis Samuel because of the tough matchup. And for the QB, AFUERA.
EAGLES
JALEN HURTS went for 340-3 and 9-20-0 rushing in Week 3 at Washington. Can he do it again at home? The Commanders have allowed 205.6 passing YPG, but the only prolific passers they've played against are Cousins and Rodgers. Hurts has five Top 4 finishes and one QB7 finish. They're at home, riding a streak, coming off extra rest from the TNF game. Big game coming for Hurts. DeVonta Smith went 8-169-1 last time vs WAS last time, while AJ Brown went 5-85-1. I say Hurts does it again. ADENTRO.
GET 10% OFF YOUR FANTASYPOINTS.COM SUBSCRIPTION WHEN YOU ENTER THE PROMO CODE 22FAMILIA10.