Does Ja'Marr Chase keep running CALIENTE in another great matchup? Is Jared Goff going to see some scary creatures coming at him? Is Lamar Jackson going to put on his Superman cape? Does Wan'Dale Robinson have a chance to live up to the hype?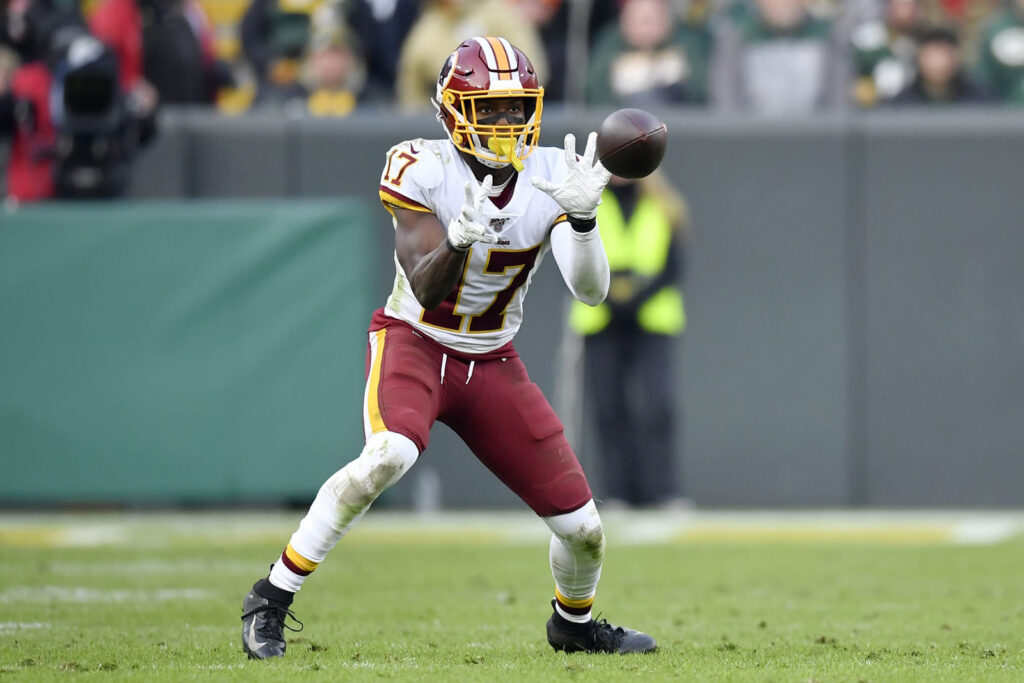 It's AYA Week 7, the Early Games edition. Vamonos, let's jump into the games that will go well with a couple breakfast chorizo burritos. Weather is included where it could be questionable. Salud!
ATL (3-3) @ CIN (3-3)
CIN -6 / 47.5

FALCONS
I still love the Drake, but DRAKE LONDON is AFUERA for me, and I'm starting him in an important league because of bye weeks and attrition. Not because I like the matchup or his recent target share. He has 24 total targets in the past 4 games, after he had 12 in Week 2. It's not his fault, as the Falcons had just 14 passes and ran the ball 39 times last week. This offense is as run heavy as it gets, and London's production is suffering because of it. Also, the Bengals are #8 in receiving yards allowed to WRs.
BENGALS
I'm going back to the well again by making JA'MARR CHASE one of my top ADENTRO plays this week. The Bengals tipped the scales way in the favor of the passing game last week, Joe Burrow dropping back 45 times against just 12 team rush attempts. This is heavenly news for Chase drafters who were getting worried. Chase rewarded them with a blistering 7-132-2 line, and his 10.8 ADOT showed that Burrow was taking shots with his ace WR. The Falcons came away injured in the secondary last week, which is not what you want when going against this passing game. They're #30 with 41.4 FPG to WRs and are averaging 179.5 YPG to the position. I'm building at least one DFS lineup around a Burrow-Chase stack.
DET (1-4) @ DAL (4-2)
DAL -7 / 49
LIONS
It's not looking good for JARED GOFF this week. One of the early season finds who was QB5 through Wk 4 with an 11-3 TD-INT rate, a trip to Belichick World brought Goff down to earth with a 19-35-229-0-1 line. Now Goff faces Micah Parsons and Co. in Jerry World, and here are some notable QBs and their performances against the Cowboys' game-wrecking D:
Jalen Hurts 155 yards and 2 TD
Joe Burrow 199 yards and 1 TD
Tom Brady 212 yuards and 1 TD
You're starting Amon-Ra St. Brown no matter what, but I'm AFUERA on Goff this week.
COWBOYS
This is a two-fer, as I'm giving EZEKIEL ELLIOTT and TONY POLLARD a pair of ADENTRO votes this week. Detroit is #31 with 28.9 FPG allowed to RBs, and overall the team is last in the NFL with 170 points allowed. And they've already had their bye, while 28 other teams have played one more game. Rhamondre Stevenson (161) and Rashaad Penny (151) had great games most recently against Detroit. Zeke is still outsnapping Pollard (41-27) and running more routes (21-12), yet we've seen that Pollard has been the more explosive of the pair. With Dak Prescott back, this could be a game to ease the QB back into the fold by handing off a lot. Zeke has 159 rushing yards combined in the last two games, while Pollard is right behind with 130.
IND (3-2-1) @ TEN (3-2)
TEN -2.5 / 42.5
71 & Clear
COLTS
What does MATT RYAN do for an encore? After completing 42 of 58 (!!!) passes for 389 yards with 3 TDs and ZERO sacks, the veteran QB goes to Tennessee against a defense that's allowing the most passing yards per game (304.6) in the league. Ryan even passed for 356 yards when the Titans visited Indy. With mild weather, Ryan will have great conditions to pass the ball, though with an active Jonathan Taylor the Colts figure to run the ball a little more than last week. Yet I'm still ADENTRO on Ryan.
TITANS
It's too easy to fade the Titan passing game, as Ryan Tannehill has surpassed 200 passing yards in 2 of 5 games. So I'm fading Robert Woods as well. Let's jump on the DERRICK HENRY train one more week. I'll admit to passing on Henry all draft season, because of the hardware still in his surgically repaired foot. He's looked very good of late – 114 and 102 rushing yards last two weeks – and the Colts have Shaq Leonard out for this game. That's a gaping hole in the run D. ADENTRO.
GB (3-3) @ WAS (2-4)
GB -5.5 / 41.5
61 & Overcast
PACKERS
AARON RODGERS has 0 top 10 finishes and 300-yard games through Week 6. Why am I bullish on him and want him ADENTRO? Well, as bad as they looked last week against the surging Jets and their aggressive D-line, there is a recent trend that's very much in favor of starting Rodgers. Here are his pass attempts the past four games: 35, 35, 39, 41. He's usually in the 30-33 range. Those extra attempts added to the Washington defense being #24 against the QB in FPG are the reasons why I like Rodgers this week. Jalen Hurts (340-3) and Jared Goff (256-4) took the Commanders apart.
COMMANDERS
Taylor Heinicke is going to do his best Case Keenum and Gus Frerotte imitation and put together a gutsy effort that endears him to fans. I just don't like the outlook for the passing game, and that's why I have TERRY MCLAURIN in AFUERA this week. Going back to last year, the F1 had just a single 100-yard game after Week 8. And this year, his targets have slowed down to where he has just 16 in the past 3 games. And the Packers are stingy against WRs, allowing just 125.2 YPG receiving to the position. With others at the position banged up, McLaurin will have plenty of attention from Packer DBs.
TB (3-3) @ CAR (1-5)
TB -13 / 40.5
BUCCANEERS
The sad part about this game, the Panthers have a good defense. But because their offense is going to be so bad, I can see the defense wearing down as games go on after all the 3-and-outs. CHRIS GODWIN is going to benefit, as he's now more than 9 months removed from his ACL surgery, and last week ran almost as many routes as Mike Evans (41-39). That to me shows more trust in the health of that knee, and I can see Godwin getting peppered. Chase Claypool has been getting a lot of work in the slot (7-7-96-1 last week), and that's where Godwin makes his living. ADENTRO.
PANTHERS
OK, so you rushed to the waiver wire to pick up D'ONTA FOREMAN after Al Michaels broke the news during Thursday Night Football that Christian McCaffrey was traded to the 49ers. Now what do you do? Are you really going to start him against a Buccaneer run D that's allowing just 83.7 rush YPG? The Panthers are going to be in negative game script a lot the rest of the way with a questionable QB situation. This is going to be an UGLY team to watch ROS. AFUERA.
NYG (5-1) @ JAX (2-4)
JAX -3 / 42
GIANTS
I want to like WAN'DALE ROBINSON after all the NFL draft and offseason hype surrounding him coming to the Giants, and his finally being healthy to debut in the league last week. But are we really going to get all worked up over 11 routes run? Yes, he scored a TD, but it's hard to see Robinson jumping to 25-30 routes. The Giants' offense is focused on Saquon Barkley running the ball, and there just isn't the pass volume to justify Robinson as anything more than an emergency flex play. AFUERA.
JAGUARS
TRAVIS ETIENNE is one of my favorite ROS picks in fantasy. He has over 100 scrimmage yards in each of the past couple games, more than doubling the production from James Robinson in that same span. The Giants have been gashed for more than 100 rushing yards by three players thus far. Etienne needs to be the focal point of this offense to put this attacking defense on its heels and open up the passing game for Fabio Football, Trevor Lawrence. ADENTRO and the Jaguars cover as home underdogs.
CLE (2-4) @ BAL (3-3)
BAL -6.5 / 45.5
59 & Overcast
BROWNS
This game is not going to be a blowout like last week when the Browns were hit in the head by a flying chancla in a 38-15 loss to the Patriots. This will be AFC North football, and while the Ravens have improved against the pass in holding down Ja'Marr Chase and Stefon Diggs recently, they're still uncharacteristically getting beaten in the running game. The Browns will unleash NICK CHUBB this week to control the clock and limit possessions for the Raven offense. Barkley put up 95 combined yards last week, and Joe Mixon had 88 the week before. The Ravens are getting hurt by the position, allowing 132.6 scrimmage yards to the RB position and are #18 with 22.4 FPG. ADENTRO on Chubb and Kareem Hunt will get more than the 4 carries (0 targets) he got last week.
RAVENS
J.K. Dobbins is expected to miss the next 4-6 weeks once he undergoes knee surgery. I know Kenyan Drake surprised everyone with 119 yards on 10 carries and a score, and that made him very popular on waivers. And the Browns are #28 by allowing 118.3 rushing yards to the RBs. This game is going into the hands of LAMAR JACKSON. His league-leading 451 rushing yards are 158 more than #2 Jalen Hurts among QBs. He's going to get it done on the ground, because his top target, Mark Andrews, was battling a knee injury all week and may be limited Sunday. Rashod Bateman possibly coming back is a positive. Watch Jackson put the Ravens on his back in a Superman act. ADENTRO.
GET 10% OFF YOUR FANTASYPOINTS.COM SUBSCRIPTION WHEN YOU ENTER THE PROMO CODE 22FAMILIA10.