It's Week 3, and how are we already dealing with all these injuries? Justin Herbert's availability from a rib cartilage injury made the Chargers-Jaguars line cut in half from -7 to -3.5 for the home Chargers as we await the final inactives for the late games Sunday.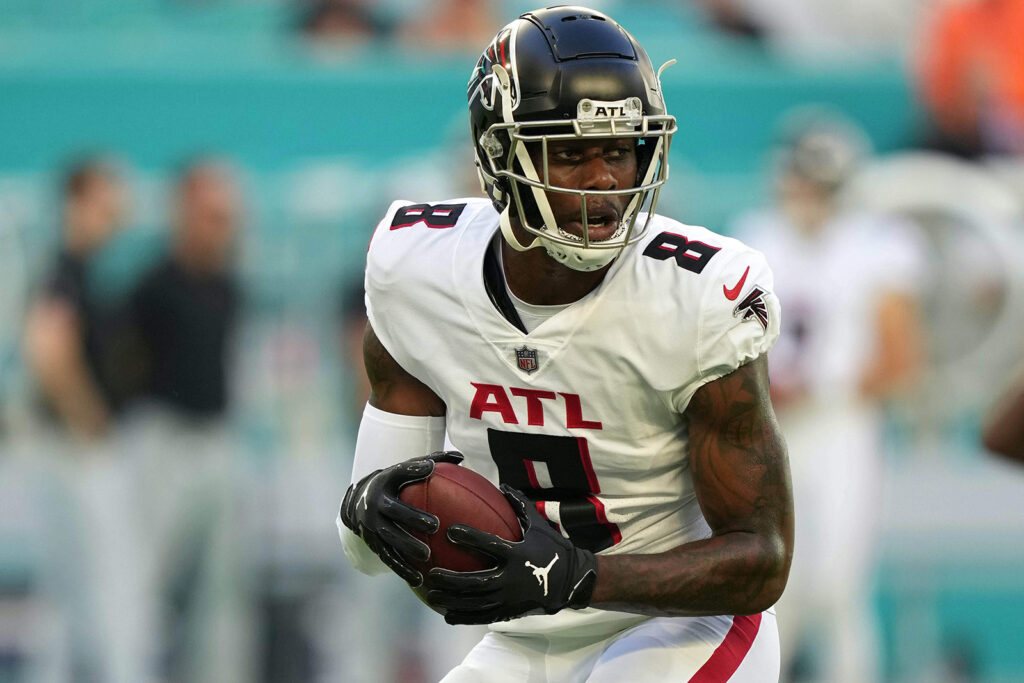 Dak Prescott is already out for a while, though we don't know just how long with Jerry Jones' funny way of determining injury recovery. Don't get me started on the supposed QB controversy with Cooper Rush. That just left me laughing.
The news item just came through showing all the players who are out in the Bills secondary. So many starters who are out, and Tua Tagovailoa coming off a scintillating 469-yard, 6-TD performance, makes me want to take the over at 53 and the Dolphins +4.5. This should be a really fun game. 
One thing I can't get a handle on is my survivor pool. Full disclosure, after our Familia started in Week 1, we were done by last week. The Browns, los pinche Browns, all they had to do was hold a 13-point lead in the closing minutes for me to win. So we're starting over. Damn, this NFL is fun and frustrating all at once. I just can't get a good handle on who to pick this week. I had the Chargers, then the Herbert news came through. Plus, there are 9 road favorites. That's always weird, because you can get so many games like Cincinnati at Dallas, where everything looked in favor of the Bengals, except for the home crowd. Again, did I tell you about fun and frustrating? Though I will say that it was fun to see my name at #18 overall in the Scott Fish Bowl standings. Let's see how that goes, because with Josh Allen headlining that roster, it could stay up there for a while. 
Enough intro. Let's get into Adentro y Afuera!
ADENTRO
MAC JONES VS BAL
Look at what Tua did to the Ravens in Baltimore, and now this game is in New England with the secondary for the Ravens still nursing back to health. I really had a tough time with picking a QB this week that wasn't an obvious choice, but with Baltimore being so good against the run, the Patriots will need to go to the passing game in this one. Jones did connect on a deep 44-yard TD pass pass to Nelson Agholor, which is just how Tua beat up on the Ravens. Jones is a good start as a second QB in super flex, or as a streamer if you're without one of the starters who's gotten hurt.  
DERRICK HENRY VS LV
You drafted him in the 1st round, so you're starting him. This is a smash spot, as Raiders gave up yards in chunks (164 total yards) to all three Arizona backs. Plus, it's a home game, with the game script expected to be much closer than the blowout last week. Losing Taylor Lewan for the season is a big blow to the O-line, but the Titans figure to put the game more in Henry's hands rather than Ryan Tannehill.
DAMEON PIERCE @ CHI
Aaron Jones went for 170 total yards and 2 TDs against the Bears last week, so Pierce should have some room to run after he was the only RB to get any carries last week with 15. With Davis Mills playing somewhat erratically thus far, and Lovie Smith a defensive-minded HC, this has "establish the run" written all over it. The Houston routes run were 20-15 in favor of Rex Burkhead, so this is something to keep an eye on to see if Pierce becomes a larger part of the passing game. 
ADAM THIELEN VS DET
The Lions have been giving up big games to A.J. Brown in Week 1 (10-13-155-0) and Terry McLaurin (75 yards) and Curtis Samuel (99 total yards & 1 TD) in Week 2. The Lions are going to be a defense to target, even if CB Jeff Okudah is playing well in coverage (gracias for the nugget Steven O'Rourke and Chris Wecht of Fantasy Points). I like Thielen this week because it's a dropoff in coverage whenever Okudah is sticking to Justin Jefferson. Back home, Kirk Cousins is going to look much better than he did in Philly. Thielen is running the same number of routes as Jefferson (49 last week), and there will be plenty opportunities for him in a high-scoring game. 
NELSON AGHOLOR VS BAL
This could be an interesting stack with Jones in DFS. After the way the Baltimore D was torched by Tyreek Hill and Jaylen Waddle, I'm going with the deep threat for New England who's coming 6-6-110-1 game against the Steelers. He's running almost the same number of routes as Jakobi Meyers (32-29), though I want the more valuable deep routes. I say Agholor gets deep for another ball this week. 
KYLE PITTS @ SEA
I know it's been UGLY. Simply UGLY. I know that Arthur Smith made that "We're not playing fantasy football" quip, but let's remember this is one of the best all-around talents in the NFL. Pitts has to start seeing the ball, and hopefully the coaching staff has seen how the Vikings have been scheming Jefferson open against linebackers. I'm going to look ahead to the matchup. There's no Jamal Adams for the Seahawks, so no big bodies to stick on Pitts. I had a low-ball offer for him in one of my home leagues, and I chose to stick because I felt like after this week that I'd be selling low. Pitts needs to pay off all those people who drafted him in round 3.  
AFUERA
TREVOR LAWRENCE @ LAC
Going to LA, Lawrence will go up against a secondary that's played well, especially Bryce Callahan against slot WRs. And LA has JC Jackson back and more fully integrated into the game plan. Lawrence has been good so far, completing 68.1% of his passes for 510 yards and 3 TDs against 1 INT. This is a very different defense, one of the best the Jaguars will see all season. 
AARON JONES & AJ DILLON @ TB
Tampa Bay has really firmed up against the RBs already, with Mark Ingram having a high of 60 rushing yards against them. Last year the Bucs were 3rd in the league in rushing yards allowed, so this has been a good run unit for a while. This is not going to be the forgiving Chicago defense. Jones and Dillon will not have much room to run this week, which means that Aaron Rodgers will probably see if he can open up the "trust tree" and let rookie Romeo Doubs in, among others. Doub is one of the only healthy bodies out there. This really is a fascinating game of attrition, as there are so few available skill players expected to take the field. On both sides. I'll be glued to watching how the all-time great QBs go against good secondaries. Packers can be run on, so Lombardi Lenny may be an Adentro play this week. 
DJ MOORE vs NO
No WR has more than 74 receiving yards against the Saints so far. Baker Mayfield appears to still be feeling his way through this offense, as he's completed just 53.6% of his passes through two games. Moore is the WR40 and has seen just 12 targets through the first couple games. The New Orleans secondary is going to make it tough on Mayfield to have much of a game. Christian McCaffrey should see more targets in this one. 
GET 10% OFF YOUR FANTASYPOINTS.COM SUBSCRIPTION WHEN YOU ENTER THE PROMO CODE 22FAMILIA10.