This one is for Nolan Cromwell. Don't remember him? That's OK. He was an option Qb at Kansas who converted and played free safety for the Los Angeles Rams from 1977-87, and even made the Pro Bowl four times.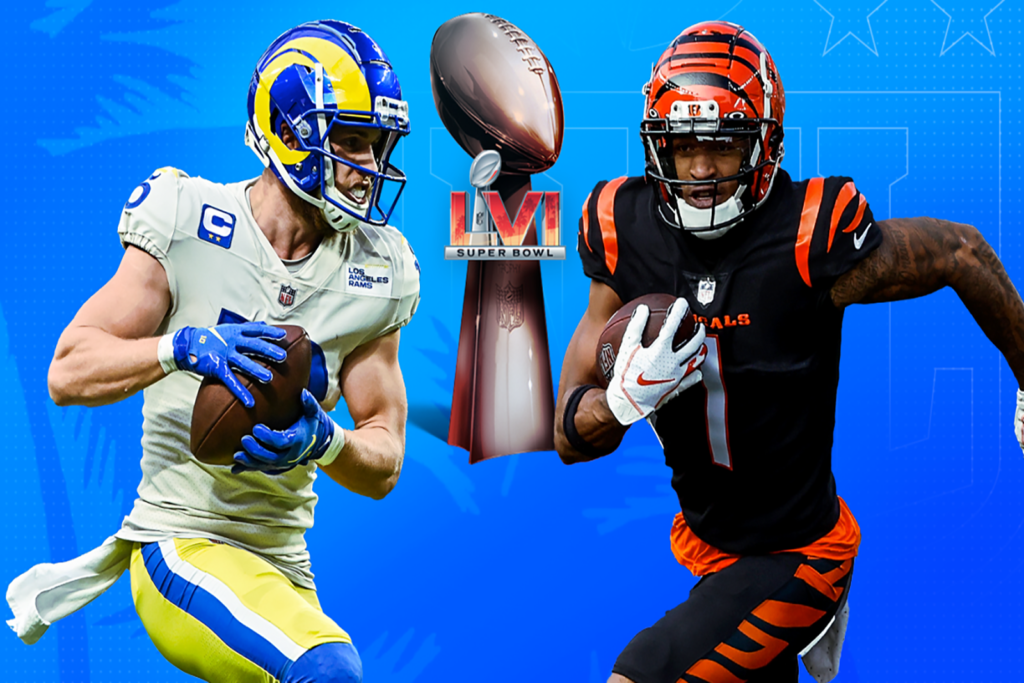 If they ever took a roll call for the best safeties in Rams history, they wouldn't take roll call for a long time before his name was called. He even intercepted 37 passes in his career. This intro, though, is for the one that got away.
It was Jan. 20, 1980 at the Rose Bowl. There were 103,985 souls watching the Pittsburgh Steelers and the LA Rams battle in what turned out to be a surprisingly competitive game. The Steelers were 12-4, and were looking to repeat as Super Bowl champions as well as winning four titles in six years. The Rams were 9-7, barely won the NFC West and clawed their way through consecutive road playoff victories to come "home" to play in the big game (the Rams were playing home games at the LA Memorial Coliseum that year). Predictably, the Steelers were 10-point favorites.
I was in my early years of being a Ram fan, and even had a long-sleeve shirt emblazoned with the team logo. I wore blue jeans that were somewhat close to my beloved team's color and my school PE shoes were blue and yellow. I was pumped to hopefully see my team win the first title for an LA team since I became a sports fan – the Lakers would win their first championship of the Showtime era four months later, and the Dodgers would win their first title of my lifetime in 1981. I didn't expect a win, but I hoped for the possibility.
The Rams were able to take advantage of a couple interceptions from Terry Bradshaw and scratched out a 19-17 lead in the third quarter. The Ram defense was solid against Bradshaw and the Steeler running game. I thought this could happen.
With under 10 minutes left in the third quarter, Bradshaw was flushed from the pocket to his right by Mike Fanning and threw the ball across his body toward the middle of the field. That's where Cromwell met the ball. It hit him in the hands. There was so much beautiful green Rose Bowl grass in front of him.
It all happened so quickly, I didn't realize at first what had occurred. Cromwell dropped the pass, and when I saw the replay – it's at the 1:15:00 mark in this video –  it was clear that there was no Steeler in sight to keep him from taking it all the way for a touchdown. Pat Summerall said simply, "He could've been gone."
Mike Webster, the Hall of Fame center for the Steelers summed it up perfectly when he told Paul Zimmerman of Sports Illustrated: "The only thing that could have stopped him was a .357 Magnum."
If Cromwell scores, the Rams take a 26-17 lead that looks like it might be insurmountable considering how uneven the Steeler offense was playing that day. Instead, the Rams gave up a pair of fourth-quarter TDs that led to a 31-19 victory. That would be the fourth and final one of the Steel Curtain era.
So here the Rams are, in Super Bowl LVI, again in Los Angeles. Only this time they're playing in SoFi Stadium, their actual home field. And they're favorites by 4 points against an upstart Cincinnati Bengals that finished 10-7 and won a pair of road games to get to the Super Bowl. See any parallels?
If the Rams do indeed win, this game would be for Cromwell. And for Jack Youngblood, who had a broken bone in his lower leg taped up to the point that he could play and anchor a defensive line that gave Bradshaw fits that day. It would be for Aaron Donald, too, the future Hall of Famer who several players on this current Ram team said they want the championship to be the pinnacle on his all-time great career. Similar to Clayton Kershaw, who, oh yeah, did you hear he's childhood friends with Matthew Stafford? And let's not forget 40-year-old Andrew Whitworth, the oldest starting LT in Super Bowl history.
Yes, the Rams did win the Super Bowl 22 years ago, but that team was in St. Louis. Those of us who loved the team in LA acknowledge the title, but I'll readily say that it belongs to St. Louis. We want one in our home. At the #RamsHouse!
So we've got some late DFS calls to point out for the Super Bowl. We'll be adopting the Captain Showdown format from DraftKings, with all the values being the base number instead of the 1.5 times that would be used in the Captain spot. I'll note which players are recommended plays for that spot. Let's do this one more time to finish strong. Vamonos!

RAMS
Matthew Stafford (10800) is elite against the blitz, yet the Bengals had the most success against Patrick Mahomes in the AFC Championship game when they were rushing only three or four D-linemen at the passer. That could lead to some bumpy play early on, but the way I see this game unfolding is that the Rams will run the ball at the outset, which will open up the play-action game. Stafford was third in the league with 1,247 passing yards in play-action. I could see a blowout scenario for the Rams, with Stafford being a pricey, but worthwhile player. Mi amigo Jordan Vanek in this article at 4 for 4 that the Bengals have run Cover 3 and 4 coverage at a 48% clip during the playoffs, and those are the coverages that give Stafford the most problems. He'll make plays, but it could be muddy out there. 

Cooper Kupp (11600) has a prop bet of 102.5 receiving yards, a number that he surpassed 13 times during this year. That includes the past two playoff games. Coaches and QBs choose to feed their elite players in these big games, and the Bengals have been gashed by A.J. Brown (142 receiving yards) and Tyreek Hill (78 yards, all in the first half) the last two games. A game with 100+ yards for Kupp would be a great capper on one of the greatest receiving years ever.

Don't fall asleep on Cam Akers (9600) because he has only 96 rushing yards combined in the past two games. His big problem was that he was going up against the #1 (Buccaneers) and #10 (49ers) rush defenses. The Bengals have allowed over 100 yards in each of the past two playoff games, so there is a scenario where Akers can have a big game. That is if he doesn't share carries with Sony Michel and Darrell Henderson. Akers will get the great majority of touches.

Odell Beckham Jr. (8400) has silenced a lot of critics, namely Los Angeles Times columnist Bill Plaschke, who initially panned the acquisition. OBJ has 19 targets in the past two games, and is looking increasingly comfortable in this offense. If you have Stafford, it's almost a must to have Kupp and OBJ in your lineup.

I really like Van Jefferson (5200) as a player, but the targets during the playoffs have totaled just 9. It's probably best to pay up for the other two receivers than Jefferson. Though I can see a scenario where Jefferson gets by the defense for a long ball today. 
Tyler Higbee (4800) was placed on IR, so Kendall Blanton (4600) becomes interesting. I'd just rather trust the other guys, and maybe use the kickers for more automatic points.

Speaking of kickers, Matt Gay (3800) does not have an injury designation, so the hope is that he's fine from the leg injury that limited him earlier during the playoffs. In a day that the Rams could move the ball all over the field, he's a good bet to hit a couple field goals and multiple extra points.
The Rams Defense (3400) is going to be a great play. Expect multiple sacks and possibly even a turnover. This is a unit that had 50 sacks on the season, good for 3rd in the NFL. Scenarios abound with the Rams dominating the Bengals' offensive line much of the afternoon.
Darrell Henderson (1600) is an interesting longshot, because he does have that home run-hitting ability to take a short pass and take it to the house. At that price tag, I like him much more than Sony Michel (5000), who has just 27 touches on the postseason.
BENGALS
For me, the big question surrounding Joe Burrow (10600) is: Will he have enough time to throw? Those 9 sacks against the Titans are still vivid in my memory bank. So were the 348 passing yards, even if he did it without a TD. Burrow is another great QB against the blitz, though the Rams won't need more than their requisite front four to do damage. Burrow was #19 on the season with a pressure rate of 24.5% – Stafford was second with 16.3%. Vanek also pointed out that in the games where the sack rate was 10% and the pressure rate 30%, the Bengals did not score 20 points eight times this season. The Bengals have been getting behind early, which puts the game on Burrow's shoulders. Then the game goes one of two ways. Either Burrow does like John Elway in the 1980s and '90s, single-handedly willing his team to comebacks. Or the Rams continue to blow through the line, turning Burrow into a non-factor. The call here is that Burrow gets hit early and often, yet still makes enough plays to make the game competitive.
Joe Mixon (9600) is a player I'm fading in this game because I don't see him hitting that value. The Rams have not allowed more than 55 rushing yards to RBs during the playoffs (that includes Deebo Samuel last game). If the Bengals try to run the ball early and it doesn't go anywhere, the only hope for Mixon to have any success is through the air. Leonard Fournette (56 yards) and Elijah Mitchell (50 yards) both did well against the Rams via the air. As did Deebo Samuel's 45-yard TD coming off a screen play when he was lined up in the backfield.
The matchup that will have everyone chomping feverishly on their chips and guacamole is the possibility of Ja'Marr Chase (10400) vs. Jalen Ramsey. This is Mike Trout against Max Scherzer. Best against best. Will it happen all game? Probably not. Chase has 10+ targets in three of his last five full games, with one of the other games seeing him finish with 9. Chase will get his targets, and the 79.5-yard prop is interesting. Burrow has shown the ability to look off Chase when he's covered, and going to the other receivers. I still like Chase's chance to break a long one when Ramsey is elsewhere.
Tee Higgins (7600) is the reason that Chase won't be shadowed all game by Ramsey. Higgins is 6-4, while Ram CB Darious Williams is just 5-9. That 7-inch height differential will either bring safety help on to Higgins or the 6-1 Ramsey to come over on some plays. I like Higgins a lot in these matchups against Williams, and can see him having a big game. At his price point, I'll have a lineup with him in the captain spot. He also has 19 targets in the past two games, so Burrow is not shying away from Higgins.
I want to like Tyler Boyd (5400) this week more than the postseason numbers bear out. He has only 14 targets, and hasn't surpassed 26 yards in any game during the playoffs. What has me thinking that he could be more of a factor than he's been this postseason is the knee injury that C.J. Uzomah (4400) suffered two weeks ago. Uzomah says he's going to play, but as a rule I don't trust players coming off injuries with limited practice participation. That's where Boyd comes in. Running out of the slot, he could get those intermediate targets that would otherwise go to Uzomah – 14 in the two playoff games before he got hurt in the AFC Championship game.
The last Bengal I consider is "Shooter" Evan McPherson (4000), who has become a cult hero in Cincinnati after walk-off field goals in the last two games. He has 12 field goals in the postseason, with 4 in each game. Kicking in a dome, he'll have opportunities when the Rams stop Burrow and the boys.
My Favorite Lineup
Captain: Cooper Kupp (17400)
Matthew Stafford (10800)
Ja'Marr Chase (10400)
Cam Akers (6400)
Rams Defense (3400)
Darrell Henderson (1600))
PREDICTION TIME
I can see this game breaking down with the Rams getting out to an early lead on the way to a blowout. Or they get out to a lead and then outlast the Bengals, though probably not as dramatically as the game against the Buccaneers. Ultimately, I'm taking the team with the better defensive front, and the better offensive line. And with so many great WRs on the field, there will be just enough fireworks to make this an entertaining game. FINAL SCORE: Rams 31, Bengals 27.
SOURCES: PFF / Pro-Football-Reference / Fantasy Pros / Football Guys / Lineups.com / RotoGrinders.com