Familia, if you don't have a championship to play for this week, we have you covered. DFS is how we're going to rearrange our content from now through the Super Bowl. We'll focus on players who are both expensive and primed to break the slate, as well as those value plays who can help you get those important points at the end of your roster.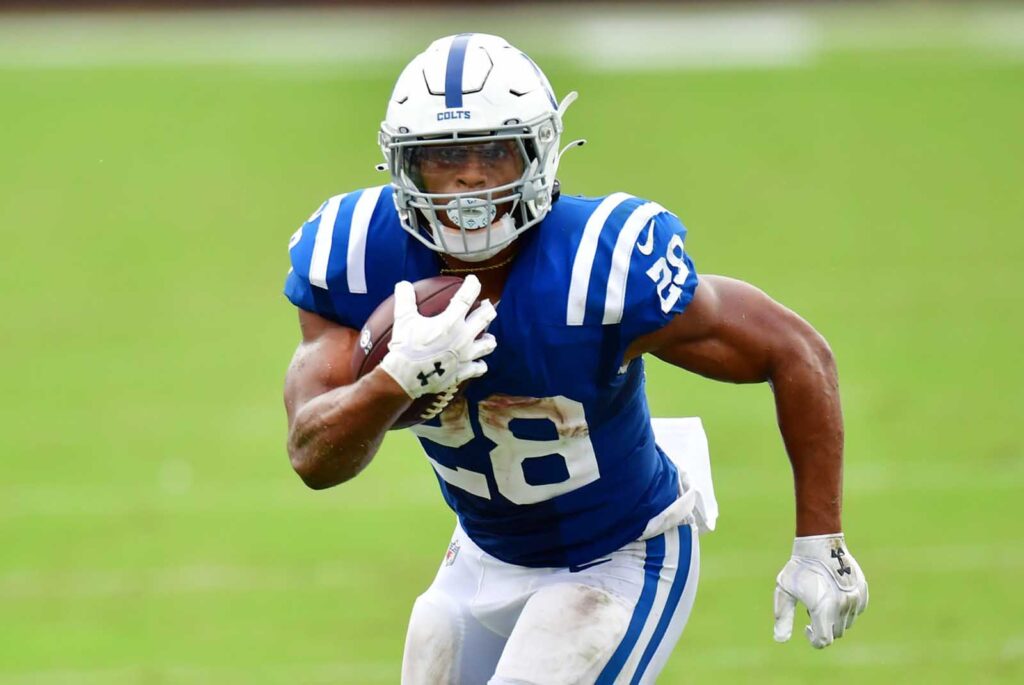 As always, we'll use DraftKings pricing for our roster builds. This is going to focus on the Sunday slate, so keep an eye on my Twitter @jorgemartin17 for any updates due to injuries or weather. Salud!
Yes, I got hit with the CMC injury on one of my best teams. Sometimes that's how it goes. You make the hard cut and move on to the waiver wire. Let's see who I get to replace him. Time to get into LOS PEEKUPS for Week 13. Salud
QUARTERBACK
PATRICK MAHOMES ($7,800) Mahomes is getting his skill guys healthy, and the Bengals have been beaten up by Josh Johnson and Justin Herbert lately. This game could become a shootout, which means Burrow is a good bet, too… MATTHEW STAFFORD ($7,100) Did you see what Joe Burrow did to the Ravens D? Stafford probably won't be as rude, considering it's in Baltimore. But this defense is bad and Stafford is feeding Cooper Kupp consistently… JOE BURROW ($6,900) The Chargers and Raiders have gotten to the KC defense of late, so Burrow could just feed his talented trio of receivers. Probably won't be 525 yards and 4 TDs, but 300 and a couple scores could be his floor in a high-scoring game. DAK PRESCOTT ($6,700) His TD-INT rate is 20-2 at home, and just 9-8 on the road (7 games each). AZ allowed 10 TD passes in the last 4 games. TAYSOM HILL ($6,000) The Carolina defense has been hit hard with COVID and injuries, and Hill has 11 rushing attempts in last 3 games. If he has a good rushing game, Hill could tack on a TD or two in what could become a rout… CARSON WENTZ ($5,700) Back from COVID list, and the Raiders have been hit hard with players out this week. Colts will run plenty, but Wentz could be a cheap target to pair with Pittman. TREY LANCE ($4,800) Cheap QB play of the week. Jimmy Garoppolo has still not been ruled out, but every arrow points to him being out. Back in his Week 5 start against the Cardinals, Lance ran 16 times for 89 yards. What's working for him is that he can drop short passes like he did with Deebo Samuel in Week 4, when Samuel caught 8 balls for 156 yards and 2 TDs.
RUNNING BACK
JONATHAN TAYLOR ($9,000) His O-line has been reinforced, and the Raider defense has been decimated. Could be a HUGE game for JT. DAVID MONTGOMERY ($6,500) Montgomery has 20+ touches in 4 of last 5 games, and the Giants D has been no bueno.  RONALD JONES ($6,300) He got 20 carries last week, and could get at least that against a Jets run defense that allowed 100-yard games to Miles Sanders, Alvin Kamara and Duke Johnson Weeks 13-15. JOSH JACOBS ($6,200) Only once since Week 12 has he gone under 18 touches. He has 9, 6, 4 and 3 targets in the last 4 games. The Colts gave up 127 total to Chase Edmonds last week. Jacobs is an RB1 this week. RASHAAD PENNY ($6,100) These are Penny's touches the past 3 weeks: 17-13-17. He has over 130 rushing yards twice. D'ANDRE SWIFT ($6,000) Hasn't played since Thanksgiving, but fantasy injury experts Edwin Porras and Matthew Betz both are confident in Swift returning to a full workload. He had 17 and 36 touches in the two games prior to his injury. DARREL WILLIAMS ($5,800) Williams had 19, 22 and 20 touches in the last 3 games with no Clyde Edwards-Helaire. JARRET PATTERSON ($3,800) Bargain play of the week. If Patterson gets anywhere close to the 19+ touches that Antonio Gibson got in 5 of 6 games before Week 16. 
WIDE RECEIVER
COOPER KUPP ($9,500) He's been under 10 targets just once (Week 8 with 9), and is in the middle of an historic season with a real shot at an unprecedented 2,000 receiving yards. Against the #32 defense against the WR, he's worth paying up. 49 more fantasy points than Taylor… DEEBO SAMUEL ($8,700) You had me at 8-156-2 with Lance in Week 4. Lance will throw short to Samuel and let him do the rest… TYREEK HILL ($8,300) Hill is another week removed from his COVID bout, and will see plenty of deep shots from Mahomes… TEE HIGGINS ($6,900) He has 42 targets in his last 4 home games. He's cheaper than Chase, and could at least match, if not surpass, Chase… JAYLEN WADDLE ($6,700) He has 42 targets in his last 4 games, and will look at how Samuel torched the Titans for a blueprint… BRANDIN COOKS ($6,000) He has 22 targets total and 100+ yards in his last 2 games. 49ers #31 against WRs… AMON-RA ST. BROWN ($6,000) He has 46 targets in his last 4 games and 3 TDs over that span… MICHAEL PITTMAN ($5,800) Pittman will get plenty of targets against the Raider secondary… ODELL BECKHAM JR. ($5,700) He has a TD in 4 of his last 5 games and 33 targets over that span… D.J. MOORE ($5,500) With Sam Darnold starting through Week 9, Moore caught between 7-13 targets and was the WR11 over those games… RASHOD BATEMAN ($4,800) With Marquise Brown sick and not practicing all week, he could be a cheap play who gets plenty of volume… MARQUEZ CALLAWAY ($4,600) Tre'Quan Smith was ruled out, so there won't be much competition for targets against a decimated Panthers secondary.,. TYLER JOHNSON ($3,800) Keep an eye on Antonio Brown's status. If he's out, Johnson becomes a great value play at this price point.
TIGHT END
TRAVIS
TRAVIS KELCE ($7,300) He's pricey, but worth it. Mark Andrews and George Kittle both destroyed the Cincinnati defense in the last few weeks… ROB GRONKOWSKI ($6,200) If there's no AB, then Gronk becomes an even better play. Before last week's 2 targets, he had 8-11 targets in the previous 5 games.The Jets are allowing 5 catches and 60.6 yards per game to the TE… DALLAS GOEDERT ($5,100) He went for 7-9-135-0 last time vs WFT just 2 weeks ago… GERALD EVERETT ($4,100) The Lions are allowing 88.8 receiving yards to the TE this season.
SOURCES: PFF / Pro-Football-Reference / Fantasy Pros / Football Guys / Lineups.com