One of the great things about our big Familia coming to the U.S. in the 1950s is that we've had plenty of time to adopt some American traditions while continuing to honor our Mexican raza.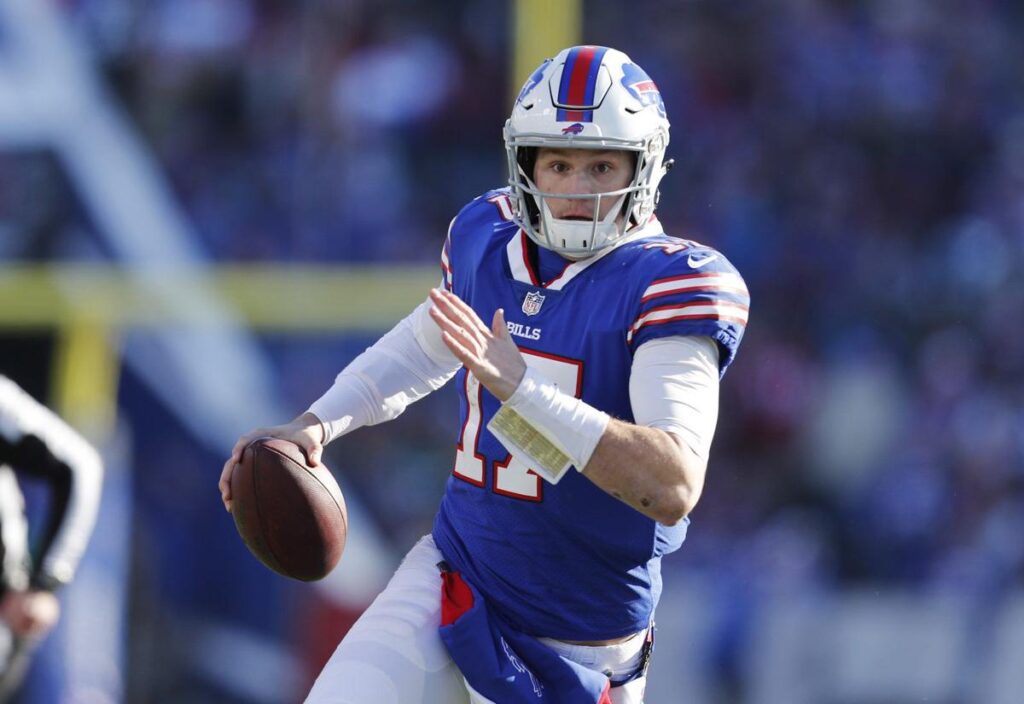 Thanksgiving has been one of the great days for our Familia. At least pre-pandemic. We'd have several different people bringing turkeys, all prepared differently. Some traditionally baked, there would be a deep-fried turkey and someone would make a turkey mole. That would always be gone quickly. Tamales aplenty, with a nod to Christmas coming up next month. Ham. Stuffing. Name it, we'd have enough for an army. Which in some ways, we are. Arroz y frijoles would be all over, with enough salsas to satisfy anyone's heat index.
So when it comes to the football that's going to be played before the turkey is done, well, it seems like a lot of side dishes with injuries taking out some marquee players. Still, there are some players who could put up some great numbers. I dove into the matchups like a pile of stuffing next to a variety of tamales. This is making me hungry for Thanksgiving dinner, so here are the breakdowns of the 3 games on turkey day. When I say grace, I'll ask for some RB to emerge in New Orleans to help one of my teams. (Note: Defense rankings for each team are for the past 4 weeks). Salud!
CHI (3-7) @ DET (0-9-1)
CHI -3 / 41.5
CHICAGO
Andy Dalton is starting at QB, but he's Afuera against a Lions D that has been better of late against the pass. Will Ford Field be loud enough to disrupt the Bears passing game? Play David Montgomery, as he has 15 touches in each of his games since returning from injury. Darnell Mooney's 16 targets were 45% of the Bears' share in the passing game, so you're starting him. Cole Kmet was a dud last week, but could be open more against a defense that's given up some yardage to Dallas Goedert and Austin Hooper in the past few weeks.
DEF QB (25) RB (16) WR (14) TE (21) 
DETROIT
Jared Goff is 50-60% that he's going to play, according to HC Dan Campbell. He gutted out some games with the Rams, especially the playoffs last year. He could be a dart throw in DFS or super flex leagues, but not much else. D'Andre Swift, just start him and give thanks for him at dinner. He's rolling with 130 and 136 rushing yards his last 2 games, respectively. Last week Devonta Freeman went for 80 total yards against them. T.J. Hockenson is the only pass catcher I'm starting on the Lions, and last week Mark Andrews stuck them for 8-10-73-0. 
DEF QB (5) RB (22) WR (4) TE (19) 
LV (5-5) @ DAL (7-3)
DAL -7.5 / 51
LAS VEGAS
Derek Carr has thrown 4 INTs during the Raiders' 3-game losing streak, but the way the Raider defense has been playing he will have to throw to keep up. Josh Jacobs is looking to follow in the footsteps of Melvin Gordon, Javonte Williams and Clyde Edwards-Helaire have had varying degrees of success against the Cowboys lately. Look for a big game from Darren Waller, who has 26 targets in his 3 games post injury return, topped off with 7 receptions for 116 yards last week. Hunter Renfrow is the only reliable WR for the Raiders, with 22 targets his last 3 games. Don't trust Bryan Edwards unless you're counting on a home run ball. He hasn't topped 4 targets in any game since Week 5.
DEF QB (22) RB (28) WR (17) TE (26) 
DALLAS
Which Dak Prescott are we going to get? He did bust against the last 2 AFC West opponents (Denver and K.C.). The Raider defense has fallen backward of late, but this game will see the Cowboys look to – cliche alert – "establish the run." Ezekiel Elliott appears to be all clear after he hurt his knee on Sunday. Expect a big day with the return of LT Tyron Smith. Fire up Tony Pollard, too, because he'll likely get some work in the passing game as well. Michael Gallup will be the target leader with CeeDee Lamb and Amari Cooper both trending to be out. Gallup could be a great DFS play if Lamb is indeed out. Fire up Dalton Schultz, who got 8 targets last week with Cooper out and Lamb leaving early. 
DEF QB (4) RB (6) WR (6) TE (24) 
BUF (6-4) @ NO (5-5)
BUF -6 / 45.5
BUFFALO
Josh Allen could be headed for a big game against the #32 defense that has gotten torched by Jalen Hurts and Matt Ryan recently. No Buffalo RBs are worth starting this week. Stefon Diggs could see some Marshon Lattimore, but when they're not locking horns Diggs will be looking at double-digit targets. Cole Beasley and Emmanuel Sanders are also good options, as they'll be next in line for targets after Diggs. Sanders' air yards have fallen off the past 2 weeks, but with weather not being a factor it should be a good day for him. Gabriel Davis hasn't seen more than 5 targets in any game this season. Afuera. Dawson Knox will battle with others for targets after Diggs, as the TE had 10 targets last week. Goedert and Pitts had solid games against the Saints.
DEF QB (3) RB (24) WR (3) TE (8) 

NEW ORLEANS
Trevor Siemien, no gracias. No Alvin Kamara and Mark Ingram II probably out. Tony Jones, really? After the Bills were embarrassed by Jonathan Taylor last week, this may not be the week to start Jones. Marquez Callaway is only marginally startable. Deonte Harris and Tre'Quan Smith, no gracias. Juwan Johnson is a hero play with Adam Trautman on IR. Only play him if you need a streaming TE with Travis Kelce on a bye. 
DEF QB (32) RB (8) WR (24) TE (17) 
SOURCES: PFF / Pro-Football-Reference / Fantasy Pros / Football Guys / Lineups.com