Anyone who's been along for the roller coaster ride that is the Dodgers' 2021 postseason run has noticed the mariachis that have been playing before the game and between innings at Dodger Stadium. They've even been shown during the TV broadcasts. I got a firsthand view and listen during Game 3, which had plenty of excitement beyond the music. Gracias, Cody Bellinger.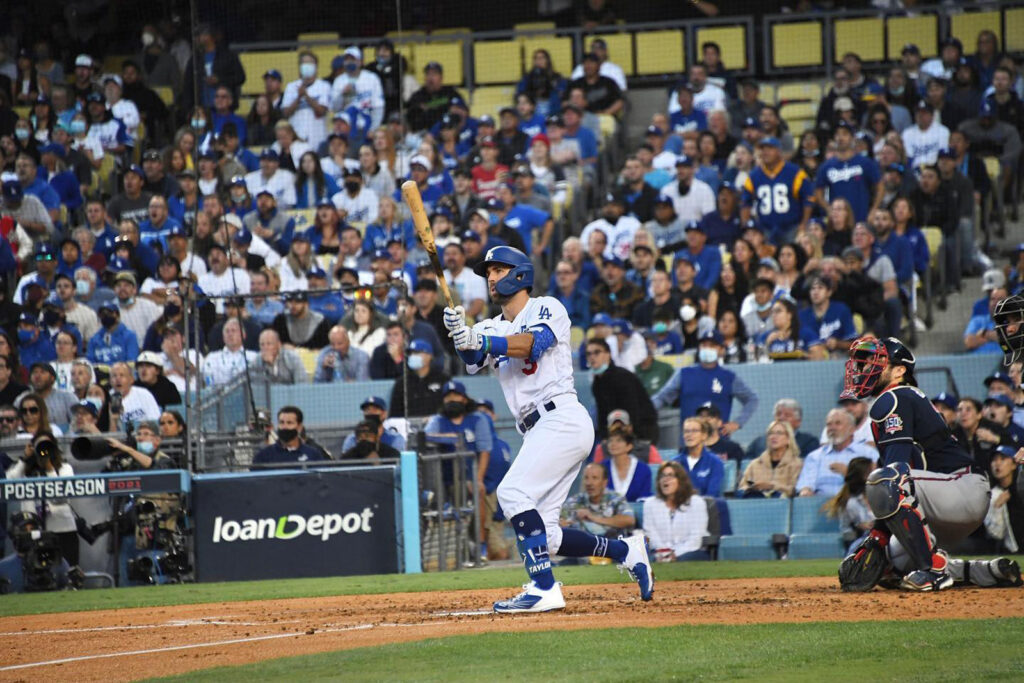 One of the most popular songs played was El Rey, which has a refrain that is repeated vociferously by even those who don't speak Spanish. "Llorar y llorar!" was sung not just by the mariachi, but many of the fans in attendance. In English it means: "to cry and to cry." Along with Volver, Volver, these are the most requested songs at any wedding, quinceanera or just about any gathering where there is a mariachi. I never tire of hearing them, even though I've listened to them my entire life. And to sing along with them is fun and cathartic, because everyone can use a good cry once in a while.
This is a week that has many fantasy managers crying their eyes out, trying to either fill out rosters or make some drastic cuts just to field a full lineup. In one league, I had to drop Kadarius Toney because everyone else on my bench was either on a bye or IR. And with Toney's ankle injury likely knocking him out multiple weeks, I had to make the hard cut for players who are healthier and have more short-term value.
I've seen and heard so many stories of fantasy managers who are making these hard cuts, deep waiver wire peekups and strange starts for this week. I even dropped Sammy Watkins and Darius Slayton for a kicker and Demarcus Robinson in the Scott Fish Bowl. Sometimes you just need a player with a pulse.
That's the refrain for this week: SURVIVE. Do what you can to field a full lineup. Make a trade. Power through the waiver wire, especially those who were dropped earlier this week. Light a veladora for the injured players. Winning ugly this week counts the same as when you blow someone out and your Mahomes-Hill stack sets fire to the rest of the league. When you make the playoffs, Week 7 will be in the distant memory.
Full disclosure, I had a tough time finding players for the AFUERA section for this feature, because this is a week where you're starting just about everyone who is active. Kind of like how the Dodgers did in Game 5 with Chris Taylor coming up huge as an injury replacement for Justin Turner. Are you going to have a CT3-type of explosion from a player you might normally not start? D'Ernest Johnson already had that type of game on Thursday Night Football for the Browns. So hopefully that's a sign of good things to come. Quick note, some players listed here are obvious starts. They're in here because of their expected explosions or underperformance. You'll see in the analysis who I'm talking about. So vamonos, let's get into some Adentro y Afuera. And hopefully you leave your opponent crying by the end of Monday Night Football.
ADENTRO
QUARTERBACK
AARON RODGERS vs WAS
Since the Week 1 debacle against the Saints, Rodgers has thrown 12 TDs and just 1 INT. He sits at QB12, and is just looking like he owns this offense – it's not just you Bears fans. WFT is just bad on defense – #32 against the QB and allowing 317.3 passing yards per game – and got shredded by Patrick Mahomes for 297 and 2 TDs, a week after Jameis Winston went for 279 yards and 4 TDs. If Washington can at least keep up with some offense of its own, Rodgers to Davante Adams could see a big day.
SAM DARNOLD @ NYG
The Giants are allowing 271.8 passing yards per game and are #25 against the QB. They have also given up 14 TD passes in 6 games. Darnold has looked messy since about halftime of the Week 4 game against the Cowboys. Bounceback opportunity here after a couple clunkers. Remember, Darnold threw for 300+ yards in Weeks 2-4.
RUNNING BACK
DERRICK HENRY vs KC
I already wrote "I WILL NOT FADE KING HENRY?" 100 times on the chalkboard. Never again. The Chiefs defense has a ways to go just to be mediocre, #24 against RBs and giving up 102.7 rushing yards per game. We may see Henry hit 21.8 MPH again on another home run ball. This is a blowup alert game, because Henry should already be the consensus RB1 this week on fantasy rankings.
JOE MIXON @ BAL
Mixon looked plenty recovered from that ankle injury when he ran for 84 yards and added 5 catches for 59 yards against the Lions. The Ravens did just shut down the Chargers' RBs to 14 combined rushing yards last week, but that was the first time that Baltimore has been good against RBs. And it was largely because the Chargers abandoned the run after getting down early. The previous two games, the Ravens allowed more than 100 rushing yards and are giving up an average of 142.8 total yards to RBs this season. Mixon, with the full RB load for the Bengals, is going to shine this week in what could be a back-and-forth contest.
WIDE RECEIVER/TIGHT END
A.J. BROWN vs KC
OK, last week was his first game back as the artist known in the fantasy community as AJB WR1. Catching 7 of 9 targets for 91 yards, all in the second half, Brown looked like his old self. He was targeted on half of his routes after halftime (8 of 16), so Ryan Tannehill is looking for him. It also could be an even more concentrated game, as Julio Jones may miss the game with a hamstring injury (he returned to limited practice Thursday). The Chiefs have given up 122 yards each to Mike Williams and Devonta Smith recently, and this game is a shootout in the making.
CALVIN RIDLEY @ MIA
Remember this guy? There was legitimate talk of putting him with Davante Adams and Tyreek Hill in the conversation for WR1 overall. Slotting in at WR48 through Week 6 was not in the plans. He missed the Week 5 trip to London for personal reasons, and returns to a sweet matchup in Miami. The Dolphins are #30 vs the WR, and are still injured in the secondary. Ridley saw 33% of the targets in his most recent game, turning it into 7 catches for 80 yards. Ridley's going to make up for lost time this week.
AFUERA
QUARTERBACK
ZACH WILSON @ NE
Week 2: In a home game against the Patriots, Wilson threw 4 interceptions and completed just 19 of 33 passes for 210 yards and 0 TD. The rookie has shown flashes this season – 297 yards and 2 TDs in the Patriots' win against the Titans – but going against a Bill Belichick defense again is going to be more lesson than opportunity to showcase why they drafted him.
RUNNING BACK
KHALIL HERBERT @ TB
Getting 19 carries for 97 yard and a TD were great, but now Herbert is going up against a Tampa Bay defense that is allowing the fewest rushing yards per game to RBs (42.3). Also, Damien Williams could be back from the COVID list, so that would eat into his touches. If you have him, you're probably starting him for a multitude of reasons, but be ready for a rough game.
WIDE RECEIVER/TIGHT END
D.K. METCALF vs NO
Yahoo predicts that Metcalf will catch 5 balls for 66 yards and 1 TD. I'm taking the under. I don't like what I've seen thus far from Geno Smith, and even at home, it's looking like Metcalf will draw plenty of Marshon Lattimore. The corner is #3 at his position according to PFF. Metcalf is another one you're going to startno matter what, but be ready for the clunker.