The NFL and those who cover it like to create a fair amount of drama to the level of a classic boxing match. Remember when those used to be such a big deal that an event would be created in the middle of the week? Maybe not, because that was back in the 1970s when Muhammad Ali had his share of great bouts, and then Sugar Ray Leonard and others would have their own battles in the '80s. Promoters eventually wised up and scheduled those fights on the weekend, with MMA taking it to new heights in modern times.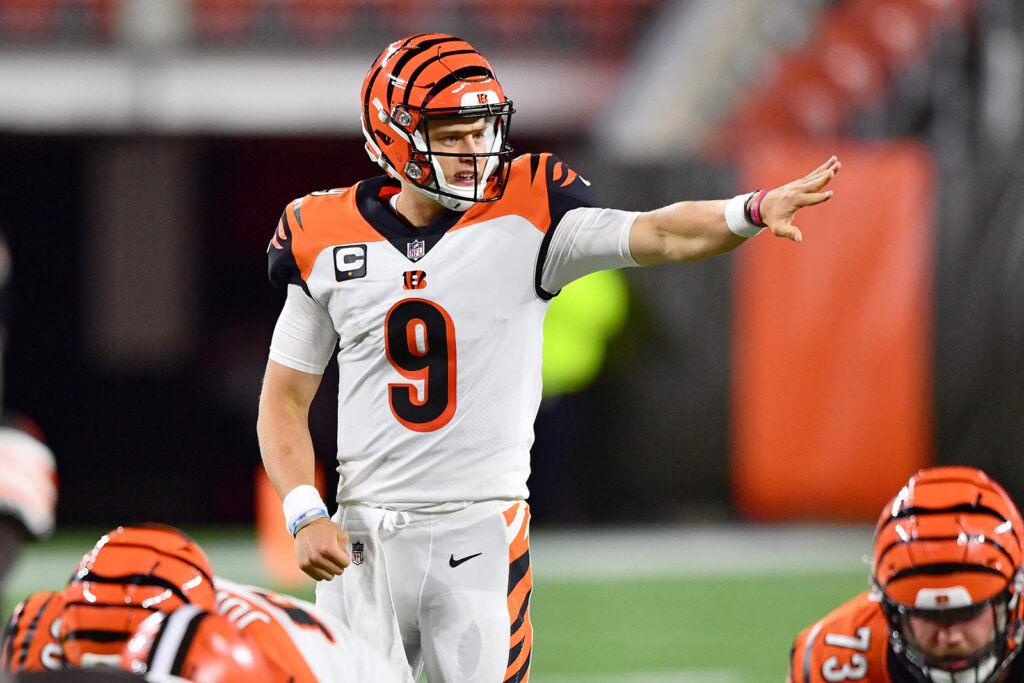 It's early. You can still come back if you're down 0-2. You need to do like Mr. Miyagi told Daniel San in Karate Kid, "Focus power. Make good fight." That's all you can do, is make a good fight every week. Let's do this and get into some Adentro y Afuera. Salud!
This week, it's almost gratuitous to say that the Brady vs. Belichick battle has more intrigue than any regular-season games has seen in a while. With as much air time as is being used on it, the game is resembling a mini-Super Bowl. I am muy interesado in how the New England crowd is going to receive its favorite son, especially when he surpasses Drew Brees on the all-time passing list. Yes, Brady chose someone else, and it always hurts to see an ex with someone else. But enough has come out so the general public knows that Brady almost wasn't given a choice but to find work elsewhere. And, well, he picked well as we saw him playing long toss with that Lombardi Trophy. ()
The NFL can create enough drama to rival a Mexican telenovela. Just without the wide-eyed, angry stare when lovers find out one of them is cheating. Let's get into some Adentro y Afuera. Vamonos!
ADENTRO
JOE BURROW vs JAX
Tyrod Taylor, Teddy Bridgewater and Kyler Murray have all had big games against the Jaguars, with the fewest passing yards thrown by any of them was 291. This won't be as run-heavy a game plan as it was against Pittsburgh last week, when Burrow passed just 18 times. Burrow will throw plenty in this one, if for no other reason than the other #1 pick in this game – Trevor Lawrence – is also going to have to throw a lot to keep up. 
TOM BRADY @ NE
Brady could become the all-time NFL leader in passing during this game, so irony does have its delicious moments from time to time. Will the Patriots stop the game to acknowledge him? The New England secondary is still missing Stefon Gilmore, and while this unit is allowing 180 passing yards a game, the QBs they have faced are Tua Tagovailoa, Zach Wilson and Jameis Winston. Brady is a step up in weight class, and has thrown for 1,087 yards and 10 TDs. Good for QB2 overall. Also, remember he's coming off a rough game against the pass, and no one plays better with a chip on his shoulder than Brady (maybe Rodgers is his equal).
RYAN TANNEHILL @ NYJ
Coming off 347 passing yards last week against the Seahawks answered some of the doubters who were wondering about Tannehill through the first couple games. The QB completed passes to 9 different receivers last week, so even if A.J. Brown is out this week, he'll have some targets. The Jets are allowing 233.3 yards per game, but the best QBs they've faced are Sam Darnold and Bridgewater, in games where turnovers caused short fields.
RUNNING BACKS
JONATHAN TAYLOR vs MIA
Miami has allowed 100+ yards to Damien Harris and Peyton Barber, and the fantasy football familia has been waiting for a breakout game from Taylor. With 12 red-zone carries, Taylor is #5 in the league. He has yet to cash in any of those, and against a Dolphins defense that emphasizes defending the pass, fantasy managers won't be complaining over using a 1st-round pick on Taylor this week. What will really help is if LG Quenton Nelson toughs through an injured ankle to play in the game.
D'ANDRE SWIFT @ CHI
The Bears have uncharacteristically been vulnerable to dual-threat RBs. Kareem Hunt went for 81 rushing yards on 10 attempts, and caught 6 of 7 targets for an additional 74 yards. Swift is the same type of dual-threat RB, as he's caught 19 of 23 targets for 166 yards on top of 123 rushing yards. The Lions don't have a lot to smile about right now, but the work of the O-line in front of Swift and Jamaal Williams has been exemplary. 
WIDE RECEIVERS/TIGHT ENDS
ALLEN ROBINSON vs DET
OK, don't throw any rotten huevos at me. Detroit has allowed big receiving games to Davante Adams and Deebo Samuel. The Bears will not look as bad on offense as they did last week (they probably never will again), and this is a home game against a secondary that is allowing 287 yards a game. Young QBs often lock onto their #1 WR, and Robinson should have plenty of room to roam. This is his get-right game. Preview to the DFS article, he's a cheap stack with Justin Fields. 
CHRISTIAN KIRK @ LAR
For all the roses being thrown at the Rams, their defense has given up big games to WRs like Michael Pittman, Chris Godwin and Mike Evans. Kirk's routes run reached a high of 74% the past 2 weeks, good for 3rd on the team. And with Deandre Hopkins nursing a rib injury, Kirk should again be among the target leaders for the Cardinals (tied for most with 8 last week). 
NOAH FANT vs BAL
Fant is second on the Broncos in targets with 17 (Courtland Sutton has 20), and has turned them into 15 catches for 210 yards. He's yet to reach the end zone, though he's facing a Baltimore defense that has gotten beaten up by TEs (#32 in Fantasy PPG allowed). 
AFUERA
QUARTERBACKS
DEREK CARR @ LAC
No QB has thrown for more yards than the 1,203 that Carr has accumulated thus far. This will be his greatest test of the season, as the Chargers are giving up just 210.7 yards per game. They are #7 in Fantasy PPG allowed to the position. Patrick Mahomes never was fully comfortable last week with the pass rush and was forced into a couple INTs. Dak Prescott threw for a pedestrian 237 yards the week before. QB woes will continue against the Chargers.
DANIEL JONES @ NO
After not being able to do much in what looked like a pillow-soft matchup, Jones takes on the #2 defense against the QB position. The Saints have 6 INTs, which is not a good sign for someone who has been as turnover-prone as Jones. 
ROOKIE QBs
Relax, this is a joke. Mostly. Lawrence, Zach Wilson and Mac Jones will have varying degrees of growing pains this week. Fields might be the one this week who does well, but I'll save that for the DFS article. 
RUNNING BACKS
Ty'Son Williams @ DEN
After receiving 22 carries in the first two games, Williams drew 5 carries and zero targets last week. Not a good direction, especially with Latavius Murray and Royce Freeman vulturing carries away from Williams. Add to it that the Broncos are #2 vs. the RB position, and with the game in Denver it may be too much to ask to count on Williams.
JAMES ROBINSON @ CIN
Robinson's carries are on an upward trajectory from 5 in Week 1 to 15 last week. That's going in the right direction, until you see that the Bengals are allowing just 58 rushing yards per game to RBs this season. Now if Lawrence wants to target Robinson 19 times in the passing game, that might be a different story. 
WIDE RECEIVERS
ALL NYG WRs @ NO
It's the 1st home game for the Saints, have you heard that somewhere before? On top of how QBs have fared against them thus far, the Giants receiving corps appears to be a MASH unit. The only player on the Giants worth starting this week is Saquon Barkley, and he'll have a tough time finding room to run.
DIONTAE JOHNSON @ GB
He's been pronounced healthy after sitting out with a knee injury that, when it happened, appeared to be much worse than it turned out. His reward is an afternoon date with Jaire Alexander. The Packers are #7 in Fantasy PPG allowed to the WR position, and the most yards they've given up to a WR is 72 to Deonte Harris. This is a tough spot to return, especially considering the struggles of Ben Roethlisberger. 
SOURCES: PFF / Pro Football Reference / Football Guys / NFL Savant / Football Outsiders