Familia, you've all known that baseball was my first love. Really, the Dodgers. And that football – and the Rams – came a close second less than 6 months later. That's why the beginning of football season always feels a little disjointed, because baseball is getting into the pennant race (and next month the playoffs).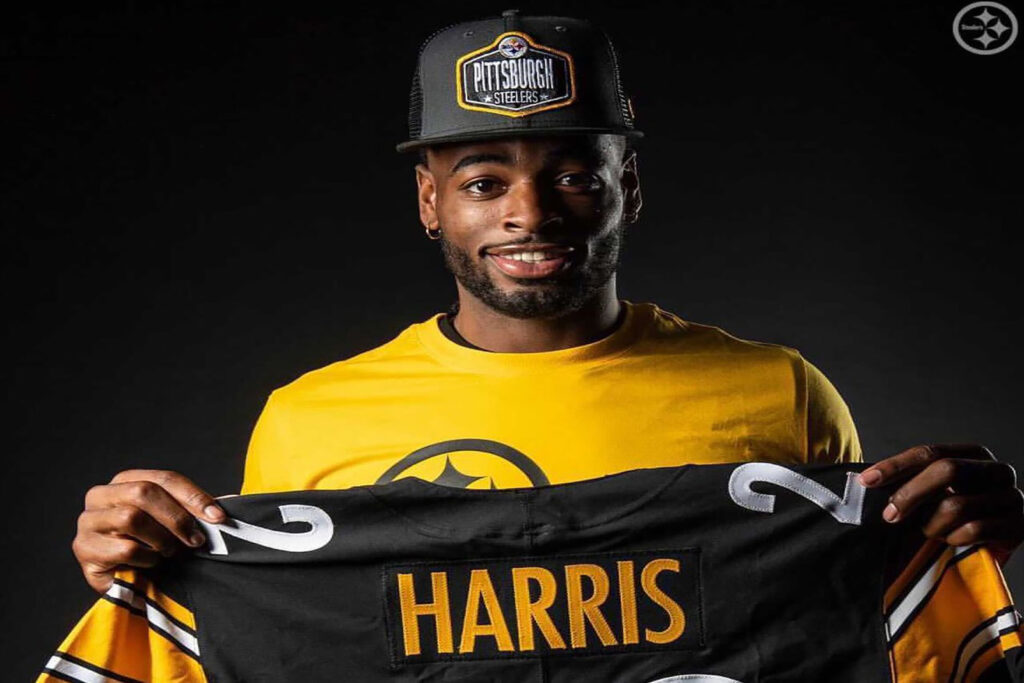 It's such a transition time. Kids are back in school (finally!). Summer is turning to fall. Out here in So Cal, the cool mornings are returning. A welcomed change after what's been a really hot summer.
The sports calendar changing to football while baseball is finishing with its biggest games has always been a tough one for me. In my Dodger days, I always felt like September was my toughest month in fantasy football because of that split allegiance among the sports. It's a bit easier now that I'm doing the fantasy analyst thing, because I'm not missing much at the start. But the pull of baseball is always there.
And that's the purpose of this column. The start of the NFL season is a time to be as vigilant as ever. It's the time to take a chance on a rookie stash who might break out later. It's the time to see if a role for a player is expanding. It's the time to take advantage of overreaction from fellow fantasy managers who are suddenly down on players like Ezekiel Elliott, Julio Jones or Najee Harris.
It's also time for making the right decisions on what do with your starting rosters. That's what we're here for. So Vamonos, let's get into a little Adentro y Afuera! FYI, I'm going to start gearing this column more toward the borderline players, especially QBs. You're starting studs like Patrick Mahomes, Christian McCaffrey and Davante Adams, so I'm not going to insult your intelligence. Though I will put some of those players in the Afuera section, more as a fade in DFS formats. Anyway, ay vamos. Salud!
QUARTERBACKS
CHINGON START OF THE WEEK
BAKER MAYFIELD vs HOU
Look at the scenario surrounding this game. The Browns are coming off a heart-wrenching loss when they seemed to have the game in hand against the Chiefs – Has that ever happened before to a Mahomes-led team? Mayfield threw for 321 yards against a K.C. pass defense that was #2 against the WR position in Fantasy PPG. The team will be laser-focused for its home opener, and now has Houston coming to town. The Texans did beat Jacksonville, but they gave up 332 passing yards to Fabio Football (aka Trevor Lawrence). This game has blowout written all over it, with Mayfield having a big day before the caballos get brought in to run out the clock.
JALEN HURTS vs SF
Hurts is about to be deemed an easy every-week starter as long as he continues to build upon his QB6 performance last week when he threw for 264 and 3 TDs, and added 7 rushes for 62 yards. The 49er defense is still expected to be tough, but the secondary has suffered losses like DB Jason Verrett being out for the season. This could be a good passing week for Hurts at home in front of a Philly faithful that is sky high after last week.
RUNNING BACKS
BOUNCEBACK START OF THE WEEK
NAJEE HARRIS vs LV
Don't get fooled by the 49 total yards. I remember when Eric Dickerson had a couple clunkers his rookie year, then went for 1,808 yards. Not predicting that here, but Harris did play on 100% of snaps last week. Volume will be king for him. The Raider defense just allowed a total of 189 rushing yards as a team. I'm picturing Ty'Son Williams running up the gut for a 35-yard TD early on Monday Night Football. Harris is more talented. Picture 20 carries, 4-5 receptions, well over 100 total yards and at least 1 TD.
DAVID MONTGOMERY vs CIN
Now can we call Montgomery good after he became the first RB to rush for over 100 yards against the Rams since 2019? Montgomery ran for 108 yards and looked more explosive than even when he was carving up that late-season schedule for which so many fantasy experts have been dogging him. Dalvin Cook went for 104 total yards, including 6 receptions. The Bears need to get the ball into Montgomery's hands more than once in the passing game, though.
KAREEM HUNT vs HOU
You're already starting Nick Chubb. Nada mas. Hunt is going to complement Chubb early and help salt the game away late. Hunt was on 47% of snaps and involved in the passing game with him catching all 3 targets. Cleveland is going to run both RBs and dominate the Texans in a game with a 12.5-point spread. The Texans were #32 in Fantasy PPG allowed to the RB position last year.
DEVIN SINGLETARY @ MIA
Zack Moss was the most surprising inactive to the fantasy community in Week 1, as so many analysts were predicting that he would take over the lead caballo role in Buffalo. Singletary was the primary ballcarrier with 72 yards on 11 carries. He also caught 3 of 5 targets, which could be a key role for him. James White went for 6 catches on 7 targets for 49 yards against the Dolphins last week. Singletary is going to get the primary passing work out of the backfield for the Bills all season.
WIDE RECEIVERS/TIGHT ENDS
JARVIS LANDRY vs HOU
There is no OBJ again this week, as the talented wideout is still not 100% in his recovery from ACL surgery. Landry caught all 5 of his targets for 71 yards last week. He's a target hog on a Browns team that is going to feast on a Texans defense that was #27 versus WR in Fantasy PPG last year.

MIKE WILLIAMS vs DAL
The hot offseason talk out of Charger camp was that OC Joe Lombardi said that Williams was going to run in the X receiver role that Michael Thomas has made his own in New Orleans. After one game with catching 8 of 12 targets for 82 yards and a score says that this has been a success so far. He ran 85% of routes and received 27% of targets, mirroring target hog Keenan Allen. The Dallas secondary was just torched by Tom Brady, and Justin Herbert is in the same tier of elite QBs. With DeMarcus Lawrence out for this game, Herbert should have plenty of time to throw, with Williams one of the likely targets.
ROBERT WOODS @ IND
Easy to go Cooper Kupp again because he had more volume (10 targets vs. 4 for Woods) and Woods was on the field for just 68% of snaps. Kupp will be plenty involved in the Ram passing game, but the call here is that Stafford will get Woods plenty involved on Sunday. The Colts' Xavier Rhodes is dealing with a calf injury, which hurts a secondary that just got surgically dismantled by Russell Wilson last week.
MIKE EVANS vs ATL
Evans ran 96% of routes in the opener, but only got 13% of targets. Think he'll get just 6 targets this week? The Falcons were bad at home – especially on the O-line and in the secondary – against the Eagles and now get Tom Brady in Tampa Bay. Until they show more, I'm going to be targeting the Falcons' secondary weekly.
JAKOBI MEYERS @ NYJ
Meyers got 46% of third-down targets and ran 95% of routes against the Dolphins. He's the most involved WR, and got the most important targets from rookie Mac Jones. The Jets were #28 in passing yards allowed last year, and gave up 279 yards to Sam Darnold last week. This will be a good game for Mac Jones, and Meyers will be the main beneficiary. Look for Nelson Agholor to do well, also.
AFUERA
QUARTERBACKS
TYROD TAYLOR @ CLE
That 291 yards & 2 TDs plus 40 rush yards were good for QB11 last week. That was against a Jaguar defense that is going to make a lot of QBs look Mahomesian. On the road in Cleveland, against a defense that got major upgrades in free agency, this is going to be a tall task for Taylor in the Dawg Pound.
TUA TAGOVAILOA vs BUF
Tua was the QB22 last week in a tough matchup against the Patriots and HC Bill Belichick. You're not starting Tua in single-QB formats, and this week he might even be a fade in Super Flex formats if you have a third QB with a better matchup. The Bills were #13 in passing yards allowed last year, and have one of the best corners in the NFL in Tre'Davious White. Also, Will Fuller was ruled out for this week, giving Tua one less speed target that he prefers.
DEREK CARR @ PIT
It's going to be tough to throw on a short week, after an emotional roller coaster of an OT victory and traveling to Pittsburgh to play in the early window. With that Steeler pass rush, there won't be time to pick apart the D and throw for 435 yards like Carr did against the Ravens, who have gotten hit hard by the injury bug.
ZACH WILSON vs NE
With 258 yards and 1 TD, Wilson had a nice start to his career against the Panthers. Belichick's history with rookie QBs – 13-0 at home since 2000 – is legendary. The Patriots may bend with Stephon Gilmore on IR, but they won't break enough for Wilson to see this game as anything more than a rookie lesson.
RUNNING BACKS
MIKE DAVIS @ TB
Did you see how much room Zeke Elliott had to run last week? Tampa Bay's defense was #1 against the run last year, and now Davis is coming to town with an O-line that was manhandled by the Eagles last week. This game could get away from the Falcons, and they'll have to turn to the passing game plenty early.
MARK INGRAM II @ CLE
Ingram won't go for 26 carries and 85 yards this week because the game script says he's not going to get as many carries to ice the game. The Browns were #7 in Fantasy PPG allowed to the RB position last year, and will put the Texans into catchup mode very early off the shores of Lake Erie.
WIDE RECEIVERS/TIGHT ENDS
MICHAEL PITTMAN JR. vs LAR
Pittman appears to be the main guy for the Colts – 98% snap count, though that resulted in only 4 targets. You know what that means. Yup, plenty of Jalen Ramsey giving him mucho attention. Ramsey will play all over, so it won't be a shadow situation. The Rams secondary is still really good. Pittman is another one I like long-term, just not Week 2.
HENRY RUGGS @ PIT
I'm finding it hard to be bullish on Ruggs when he only was targeted 5 times last week, though the first catch did get me a clutch victory in one of my toughest home leagues. The Pittsburgh pass rush is ferocious, and that will likely mean more Darren Waller underneath. We're still waiting for the Raiders to get Ruggs in space and let him use his speed that way. Again, the road game in the early window is going to be a tall order for this speedy receiver.
CALVIN RIDLEY @ TB
OK, repeat after me. You're not sitting Ridley! Now that we've got the main business out of the way, temper your expectations and maybe look elsewhere in DFS. If Mateo Hielo (aka Matty Ice) had little time against the Eagles, what's going to happen with Tampa Bay after having extra rest? Ridley is so important, the Falcons will try to get him involved in the short passing game. But don't expect many down-the-field shots that could result in TDs. Don't panic trade on Ridley, but let's all hope that protection issues get figured out in Atlanta so this amazing player can be unleashed because his routes (95%) and target share (25%) are exactly what you want in a WR1.
MIKE GESICKI vs BUF
Going 0 for 3 in baseball isn't too bad. There's always tomorrow. Doing it as a receiver is plain terrible. Muy malo! Before the season there was talk that Gesicki was not the type of pass catcher who thrived with Tua at QB. He was a contested-catch beast, while speed receivers like Jaylen Waddle and Fuller were more Tua's flavor. Then Gesicki got the donut, and is now facing a Buffalo D that may have been #28 against the TE position last year, but it only allowed 2 receptions to TEs last week. Last year, with Tua at the helm in Week 17, Gesicki caught 5 of 10 targets for 47 yards against the Bills.
SOURCES: PFF / Pro Football Reference / Football Guys / Lineups.com