First off, a little bit of explaining regarding the title of this weekly feature. When I was growing up, my father (en paz descanse) had a 1972 Ford Truck. It was yellow, sturdy as hell and it was pretty cool to be picked up from baseball practice because I didn't feel like I had to worry about dirt getting on the floor.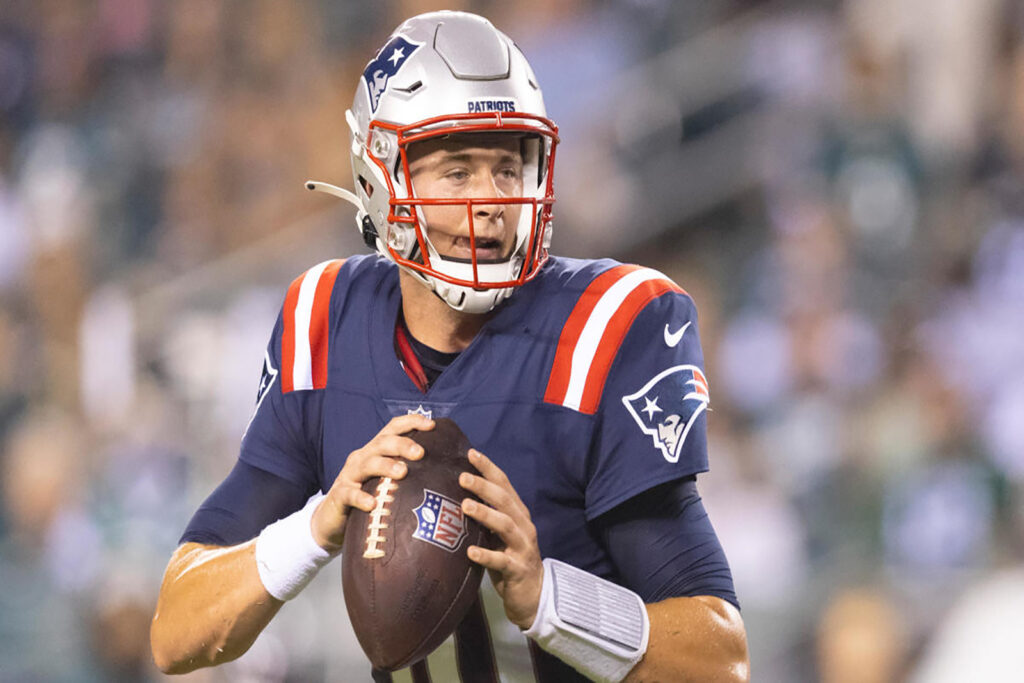 Pop coming to this country for the first time months before I was born, he had a thick accent every time that he spoke English. And when he spoke of his truck, he called it a "pickup." Actually, he pronounced it, "peekup." He's not the first Latino who called a truck by that name, so it's not particularly original or meant to be funny. I'm just paying homage to my Pop, Juan Martin Sr. So from now on this column will be called "Peekups."
Going into Week 2, this is the time to be bold. If there are players who are tough calls on whether they did much in the first game, you have full license to cut them. These first couple weeks are the time to grab players and stash them in case they become this year's James Robinson or Alvin Kamara circa 2017. So get ready for the waivers and start "peeking up" some players to help your fantasy team. (Note: All the players listed here are based on being rostered in no more than 50% of Yahoo leagues.)
QUARTERBACKS
JAMEIS WINSTON @ CAROLINA
44%
Winston was fantastic against a good Green Bay secondary, and now he gets the Panthers, who showed a good pass rush against the Jets (6 sacks). The Saints have a much better O-line than the Jets, and Winston has already talked about how he's had it drummed into him to throw away and live to play another day. If you're at all shaky with your starting QB, Winston is a good pickup to possibly take over starting duties for you in the weeks ahead.
BEN ROETHLISBERGER vs LAS VEGAS
39%
This is pure streamer, and largely because it's in Pittsburgh. Big Ben threw for 188 yards against a good Bills secondary. The Raiders showed some defensive life against the Ravens, but are far from an elite pass-defending unit. The Steelers have those great weapons on the outside, so this could be a game where Big Ben takes off.
MAC JONES @ NY JETS
26%
Not a bad opening for Mr. Jones, with 281 yards and a score against a very good Miami secondary. The Jets are not anywhere close to being in the same sentence as far as their own secondary, having just given up 279 yards to Sam Darnold. I don't see Jones being a consistent starter in single-QB leagues, but a streamer against some good matchups is the way to play him, as well as most rookie QBs not named Justin Herbert.
TEDDY BRIDGEWATER @ JACKSONVILLE
11%
Teddy B is always one of the more heartwarming stories in the NFL because of what he's had to overcome, and the resilience he's shown. Now he goes to Jacksonville, which just gave up 291 yards and 2 TDs to Tyrod Taylor. The loss of Jerry Jeudy will hurt, but there are good players to target instead.
RUNNING BACKS
PEEKUP OF THE WEEK
ELIJAH MITCHELL @ PHI
11%
If there's a player you want to blow plenty of FAAB on, it's Mitchell. Raheem Mostert is out for the season, and Trey Sermon is clearly down the pecking order. Mitchell may not run for 104 yards like he did last week, but he's clearly the lead back here. For now. Not calling him a caballo yet, and with HC Kyle Shanahan the touches are likely to be spread out throughout the season. The Eagles have been good against the run (#12 in Fantasy PPG to RBs last year), so even if you don't start Mitchell this week, he's worth the stash.
MARK INGRAM II @ CLEVELAND
22%
Yup, your eyes are fine. Ingram did get 26 carries in Week 1 against the Jaguars. The game script will be different this week against the Browns, coming off a disheartening loss when they had the Chiefs seemingly down for the count in K.C. While the Texans could have a muddy backfield for much of the season, my hunch here is that Ingram will get the bulk of the carries early as a showcase for a trade (hint, Baltimore).
TONY JONES @ CAROLINA
23%
Is Jones ready to be the bruising Robin to Alvin Kamara's all-world Batman? The 11 carries for 50 yards is as good an indicator as Latavius Murray's being released on the eve of the season. The Panthers gave up just 45 rushing yards to the Jets last week, but this week will be a good test against a top-flight O-line with the Saints. Jones is a good stash for players who lose out on Mitchell and Ingram.
LARRY ROUNTREE vs DALLAS
1%
I had Justin Jackson pegged as the second back for the Chargers, then he got a single carry compared to Rountree's 8 carries for 27 yards in that bloodbath in Washington. Because Austin Ekeler is already dealing with a tender hamstring that made him miss a couple practices, it's good to have an insurance policy in the Charger backfield. Rountree appears to be the flavor of the moment (note: Joshua Kelley was a healthy inactive last week). Dallas allowed just 52 yards rushing last week, but was that because it was fairly easy to throw on them?
KENNETH GAINWELL vs SF
9%
Gainwell was the only RB other than Miles Sanders to get a carry for the Eagies – yes, Jalen Hurts did get 7 carries for 62 yards. Adding Gainwell is not so much about this week against the 49ers, who did just allow both D'Andre Swift and Jamaal Williams to finish as top 4 RBs this week. It's as much about a rookie RB who could have a growing share of the RB touches as the season progresses. He did get a 35% snap share and was targeted 10% of the time. He'll be on the field plenty, and will be a good use of a roster spot in the weeks ahead.
WIDE RECEIVERS
COLE BEASLEY @ MIAMI
45%
Can you say 13 targets? This is the pass-happiest offense in the NFL, and Beasley is one of the main targets after Stefon Diggs. He caught 8 balls for 60 yards. Miami is built from the secondary forward, but did give up some good yardage to Mac Jones last week. Long-term play here.
NELSON AGHOLOR @ NY JETS
33%
This play is about this week. Jones targeted Agholor 7 times, resulting in 5 catches for 72 yards and a score. The Jets are a pass defense we'll have a bull's eye on all season. Agholor's ADOT of 13.2 is more than twice that of Jakobi Meyers. Give me those important targets all day.
JALEN REAGOR vs SAN FRANCISCO
21%
The 1st-round pick did look pretty good last week, catching all 6 of his targets, and finished with 49 yards and a score. While the 49er defense has been formidable, there have been costly injuries to the secondary. Could Reagor help fuel an upset for the 3.5-point-home-underdog Eagles?
EMMANUEL SANDERS @ MIAMI
21%
What I said about Beasley applies here also, except Sanders was targeted 8 times, catching 4 for 52 yards. The veteran wideout is a cheap way to get a piece of the Buffalo offense. With all the times the Bills run out there with 4 WRs, someone will be open. And don't forget: JETS D!
BRYAN EDWARDS @ PITTSBURGH
19%
It doesn't look like Edwards took it personally that he was ignored until late in the 4th quarter. Then he caught 4 of 5 targets for 81 yards and almost had the walk-off score in OT before he was ruled down short of the goal line. The Steelers are relying on a great pass rush to compensate for a secondary that could spring some leaks. Edwards is another long-term play that you can stash on your bench to see if he pops later, because it should now be clear that Derek Carr trusts Edwards.
CHRISTIAN KIRK vs MINNESOTA
15%
I still have the picture in my head of the beautiful, high-arcing touch pass that Murray threw to Kirk in the Cardinals' blowout victory over the Titans. His second TD of the day completed a game where he caught all 5 of his targets for 70 yards and the pair of TDs. The Viking secondary can be beat, so look for Kirk to continue to build off that first game.

MARQUEZ VALDES-SCANTLING vs DETROIT
12%
The stat line of 3 receptions for 17 yards may make you turn away. The stat I do like is 8, the number of targets MVS received, which was the same as Davante Adams received. Also, I keep remembering that when this game was still in the balance, Aaron Rodgers trusted the young wideout with a 4th-and-1 conversion pass, which likely doesn't happen at this point last year. Oh, yeah, the Lions are on the other side, and they just lost Jeff Okudah, who was the #3 overall pick in 2020. MVS is a sneaky flex play this week.
TIGHT ENDS
JARED COOK vs DALLAS
26%
The memory of Gronk going for 90 yards and a pair of scores against the Cowboys is plenty sexy and fresh. As are the 8 targets that Cook received last week, which was 3rd on the Chargers. That Dallas defense has to prove it can stop anyone via the air before I stop targeting them.
ADAM TRAUTMAN @ CAROLINA
11%
The preseason darling had a setback to his ADP with an injury, but he made it back in time for Week 1 to get 6 targets, catching 3 for 18 yards. There is still no clear-cut 3rd receiver on this team after Marquez Callaway and Alvin Kamara. Trautman needs to expand his role if he's going to pick up steam and jump over some TEs.
SOURCES: PFF / Pro Football Reference / Football Guys /