This week the strategy completely changes. The challenge is more complex than every other week this season, because you're not just looking at past performance within a great matchup. You're also looking at who is going to actually "play" this week based on teams' chances to either make the playoffs or improve playoff seeding.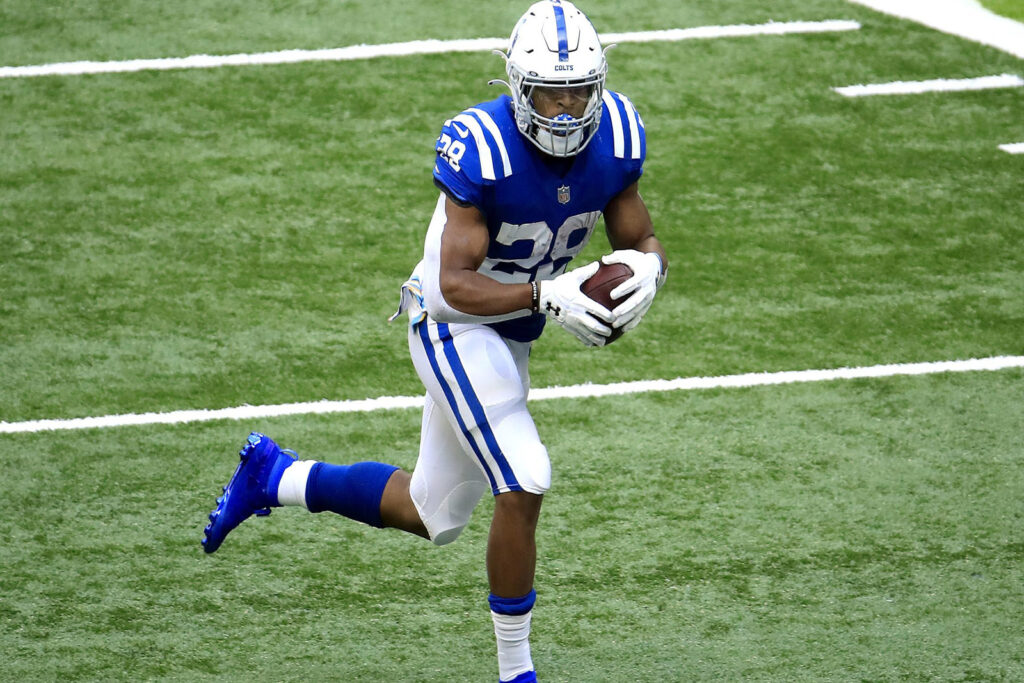 The Chiefs are a prime example of why Week 17 is different – and why leagues should NEVER play their championship in the last week of the season. The Chiefs have clinched the top seed in the AFC and have nothing to play for. Their studs – Patrick Mahomes, Tyreek Hill and Travis Kelce – are all expected to sit down for the finale. Do you want to play Chad Henne in Week 17 with a title on the line?
Since most fantasy leagues are not playing for titles this week, we're switching things up a little bit for Adentro y Afuera for this week and the postseason. We're going to focus on DFS from here on out, as we did with episode 116 of our podcast.
This is the time of year that DFS was made for. Our fantasy football playoffs are over, and we just can't wait for September. Doing mock drafts in January just doesn't compete with getting some real fantasy action. So let's tackle Week 17 for the crazy week that it is. What we need to do is look at teams that are not playing for anything as far as playoff seeding and take them out of the equation. Aside from the Chiefs, the Steelers and Bills are pretty set on their playoff seeding. On the NFC side, the Packers need to win to assure that all teams have to travel to Arctic Green Bay in January, an amazing advantage. (Editor's note: We had it wrong in the podcast that Green Bay had already clinched the top seed. Correcting here.) Tampa Bay looks good as the #5 seed playing the division champ from the dumpster fire that is the NFC East. That would appear to be plenty of incentive for the Bucs to play to win this week.
So most of the Afuera calls will be centered around players who are on teams with nothing to play for. Also, you might want to play just the morning slate of games – there are 7 in the early window and 8 in the afternoon window – so you would be assured of players playing to win early, and not having players sit down in the late afternoon matchups because playoff seeding was already determined (this could affect the Titans-Texans in particular). Alright, let's get to Week 17 (pricing is according to Draft Kings). Vamonos!
QUARTERBACKS
ADENTRO
DFS START OF THE WEEK
Kirk Cousins @ DET
$6300
Cousins has without fanfare had a really good season with 3860 yards and 32 TDs. A lot of that has come with the Viking QB taking advantage of bad defenses. From Week 9-13, he hit 300 yards 3 times and threw for 3 TDs on 4 occasions. One of those games was a 3-TD effort against the Lions in a 34-20 victory. This is as great a matchup as he's going to see, as the Lions have given up 1321 passing yards (30th) and allowed 13 TDs through the air (last). With Dalvin Cook out, Cousins is going to throw all day.
Deshaun Watson vs TEN
$7700
This game is going to be a track meet, as you'll see by the next player. The Titans don't put pressure on the QB (last in the league with 15 sacks), which will leave Watson plenty of time to do his improvisational magic as he lets his receivers get open deep. Watson did plenty of that in Week 6 when he passed for 335 yards and 4 TDs. The Titans are just #25 in Fantasy PPG allowed to the QB since Week 13, this game has a 56.5 over/under and the Texans are going to give up yards and points in chunks. This game will have plenty of action in DFS.
Ryan Tannehill @ HOU
$7000
Week 6 proved that Tannehill can have a great game at the same time that Derrick Henry is going off. While the bruising back went for 212 rushing yards and 2 TDs, Tannehill passed for 364 yards and 4 TDs. The opponent? The Texans. We've already talked about the shootout potential above, so just adding here that Houston is 23rd in Fantasy PPG allowed to the QB, and the secondary has recorded just 3 INTs. The matchup is delightful for Tannehill.
GAMBLE OF THE WEEK
Drew Lock vs LV
$5000
Those 4 picks that Lock threw against the Raiders in Week 10 haunt me as I type his name down here. This is a game that has plenty of back-and-forth potential, with a 50.5 over/under. Lock threw 4 TDs as recently as three weeks ago. The Broncos need as much data as they can get as to whether he is their starter for 2021, so they will throw it plenty against a Raider defense that is #24 against the QB position since Week 13. Lock is cheaper than Jameis Winston, Marcus Mariota and C.J. Beathard, so he's a way to get Henry into your lineup.
AFUERA
Russell Wilson @ SF
$7300
Wilson hasn't surpassed 300 yards in a game since Week 9, though he did throw for 4 TDs against the Jets in three quarters in Week 14. You can tell that the Seahawks are trying to balance out their offense with more rushing. The 49ers are #2 in Fantasy PPG allowed to the QB since Week 13, with the Seahawks being tops. So this could be a low-scoring game. Add to it that the 49ers have been good rushing the passer. Those teams have given Wilson fits the back half of the season.
RUNNIG BACK

AFUERA
Jonathan Taylor vs JAX
$7400
Taylor is a great option if you want to save $2000 and be different from all those who are going to start Henry. Since Week 13, Taylor is the RB3 with 398 yards and 6 total TDs. The Jaguars have allowed 582 yards rushing over the last 4 weeks, which is worst in the NFL. With the Colts needing to win to keep their playoff hopes alive, Taylor is in a great spot to get the ball all game long.
D'Andre Swift vs MIN
$6200
Did you see what Alvin Kamara did to the Viking D on Christmas? Tying a 91-year-old record with 6 TDs is out of the question, but Swift is still in a great spot. The Vikings will likely do whatever they want when they have the ball, which will likely put the ball in Swift's hands plenty when the Lions have it. The Detroit RB had 97 yards on 16 touches in Week 9 against the Vikings. With the Lions having little to play for and being in evaluation mode for their players, wanting to see Swift run and catch the ball should be a priority.
Josh Jacobs @ DEN
$6200
If you're putting together a cheap stack around Lock, Jacobs is a good play on the other side. When the Raiders pounded the Broncos, 37-12, earlier this season, Jacobs went for 112 yards and 2 TDs. That keeps up the narrative that he's great when the Raiders are winning. He needs just 24 yards to hit 1000 on the season, so expect him to keep going after hitting that milestone. I'm asking for way more to have him come close to living up to the RB5 prediction I made for him during the preseason. Also, the Broncos have allowed 5.1 YPC since Week 13.
AFUERA
Chris Carson @ SF
$6100
Since returning in Week 12 after a 4-game absence due to injury, Carson has yet to surpass 76 yards in any game. He's been nursing a foot injury recently and had his practice reps kept under control. Plus, the 49ers are #8 against the RB position in Fantasy PPG since Week 13. At that price, I'm passing.
WIDE RECEIVERS/TIGHT ENDS
ADENTRO
START OF THE WEEK
Justin Jefferson @ DET
$7600
Jefferson needs just 47 yards to catch Randy Moss for most receiving yards by a rookie in Minnesota history. That could be done by the first quarter against a Detroit defense that is dead last against the WR position since Week 13. Jefferson should be able to go loco all over the field in Detroit to finish off a glorious debut season.
Brandin Cooks vs TEN
$6900
When Watson went off last time these teams met, Cooks caught all 9 balls for 68 yards and a score. The past 3 games Cooks has been targeted 25 times, and when you add to it that the Titans are 30th against WRs in Fantasy PPG, this is a great spot for Watson to look for Cooks all game long.
T.Y. Hilton vs JAX
$5800
It's been quite the late-season revival for the 31-year-old Hilton, who has been targeted 36 times the past 5 games and caught 4 TDs during that span. The Jaguars have given up 4067 passing yards on the season – #27 in that category – and 33 TDs via the air. Only the Lions have given up more scores this season.
Mike Williams @ KC
$5000
Keenan Allen has already been ruled out for this game and Hunter Henry has not been activated off the COVID IR, so Williams should get a healthy dose of targets against a K.C. defense that should be mostly understudies. Last week, Williams got 10 targets, which should be the floor in the finale.
AFUERA
DeAndre Hopkins @ LAR
$7900
This is purely based on the price and the matchup. If you want to spend up this week on WR, go with Mike Evans at $7500 and save a little dough. Hopkins has been dealing with a hip issue, and QB Kyler Murray was limited with a lower-leg injury. Add to it the top-flight Ram defense that "held" Hopkins to 8 receptions on 13 targets for 52 yards and a score.
All Pittsburgh WRs @ CLE
Mason Rudolph is going to be pitching for the Steelers this week. That's enough reason to sit Diontae Johnson, JuJu Smith-Schuster and Chase Claypool. The fact that their playing time is likely to be limited is another reason to go shopping elsewhere.