First off, I want to acknowledge something bigger than football. As you can see, I'm rocking a mustache for #Movember. The goal is to promote men's mental health, and I'm a big proponent. I've sought help myself at different times of my life. It's important to help us all get and remain balanced so that we can be our best selves for our loved ones. There's no greater example than Calvin Ridley, who on Sunday issued a statement that he's stepping away from football to work on his own mental health. So even those marvelous athletes need help. Thinking a good thought for Ridley and all the men out there who are going to seek that very necessary help. Also, giving a shoutout to Dave Kluge for coming up with the idea for fantasy content creators to rock their 'staches this month. Salud, literally.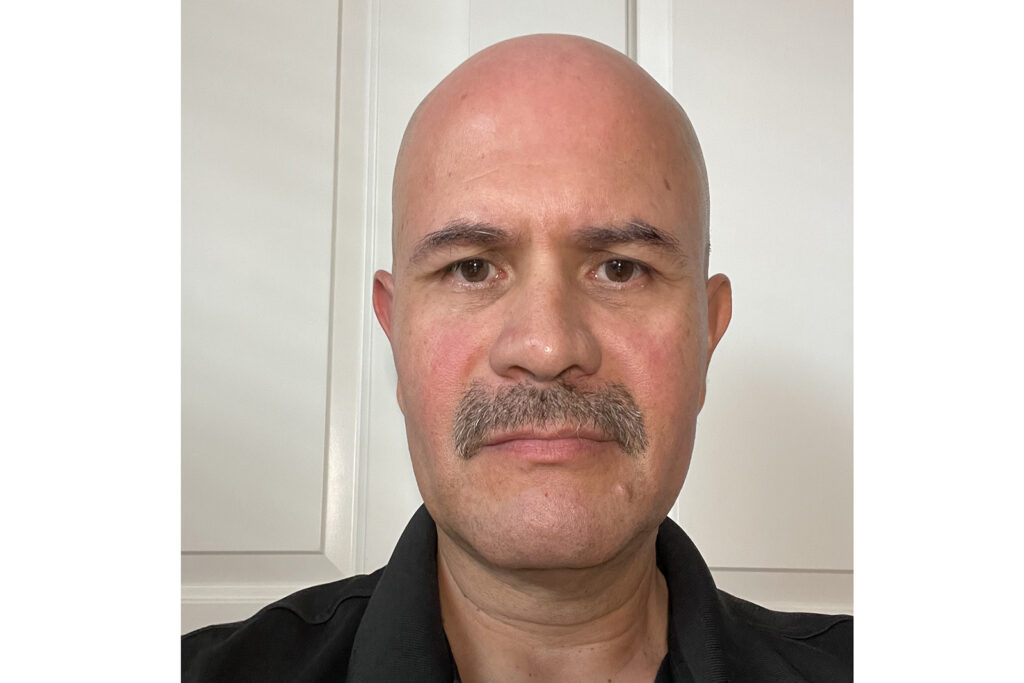 Back to football, and I'm not going to lie, this week got off to a tough start when we got the news that Derrick Henry is likely going to be out 8-10 weeks. Just in reading information from Dr. Edwin Porras and other injury analysts, it's not looking good for him to return this season. If you lost him, there's no replacing him. You have to hope you either have enough RB depth, make a trade or strike lightning certain weeks with your peekups. He was on a historic pace, and you just can't replace that production. 
As far as the loss of Jameis Winston, it's going to mostly be felt among super flex teams. But keep in mind that last year when the Saints started Taysom Hill, the targets for Alvin Kamara went way down. I'm confident HC Sean Payton will figure something out when Hill is back under center. More on him further down.
Before we get into the waiver wire, just a few observations on Week 8:
Backups Come Through Four backups led their teams to victory on Sunday. Household names like Mike White, Cooper Rush, Trevor Siemian and Geno Smith. Just like we predicted back in August.
Chicago Hope That winding, freestyle 22-yard TD that Justin Fields ran exploded the Bears fan base something loco. It's the first good game for the rookie. Fantasy managers would like to see more. I want to see more before I recommend him.
No Lead Caballo in Philly Jordan Howard and Boston Scott each get a pair of TDs. Kenneth Gainwell has 12 carries, about even with the other two. This is a committee, Familia. Beware.
Home 'Dogs Cover Both the Texans (+16.5) and Jets (+11.5) were double-digit underdogs on Sunday. Since they each had at least 4 fewer victories than their opponents, my system called to bet on them. The system is 2-0.
Chiefs Win, but is the Kingdom Happy? Patrick Mahomes is still dazzling, but sometimes too much for his own good. It's not pretty right now in K.C., but I'm still putting my money down on #15.
Let's get into Los Peekups for this week. As always, this features players who are rostered in 50% or less in Yahoo leagues. Teams on bye this week are the Lions, Seahawks, Buccaneers and Washington.
QUARTERBACK
STREAMER OF THE WEEK
TUA TAGOVAILOA vs HOU
36%
Our buen amigo Alain Poupart of Sports Illustrated asked the question if anyone had ever heard of a team that was 1-7 or worse, and was favored by 7 or more points in a game. That's the Dolphins against the Texans this week. Before the rough game in Buffalo, Tua had 6 TDs in the previous two weeks. The Texans are allowing 266.2 passing yards per game. 
TAYSOM HILL vs ATL
2%
First, Hill needs to clear the concussion protocol after he was hurt in Week 5. With Winston out for the season, Hill is next man up, and the BYU product had a pair of good games passing and rushing against the Falcons last year. He totaled 4 TDs in the two games. 
JUSTIN FIELDS @ PIT
22%
This is if you're so excited, you just can't fight it after watching Fields dazzle Bears fans into oblivion on that 22-yard TD run. His 103 rushing yards were by far his season high, and now he goes to Pittsburgh. As long as he keeps improving, Fields will be worth the roster spot and the occasional start.
DESHAUN WATSON TBD
21%
This is a pure speculation play that Watson is going to be traded by the Nov. 2 deadline. I've got Watson on my Scott Fish Bowl team, and am holding onto him through the deadline just in case he does get traded and becomes eligible to play. If he's not traded, I'm going to look to cut him.
RUNNING BACK
JEREMY MCNICHOLS @ LAR
8%
Are you ready to spend a good chunk of FAAB on a player who has no more than 2 carries in any game this season? That's who McNichols is, as he also caught all 3 of his targets for 33 yards last week. Don't break the bank. This will likely be more committee than anything else. 
ADRIAN PETERSON @ LAR
4%
Eight men have rushed for more than 2,000 yards in an NFL season. Two of them will have played for the Titans in 2021. AP is back, and looking to add to the 14,820 career rushing yards (#5 all-time). Don't expect much against the Rams, but he will fill a role. Not much more.
LATAVIUS MURRAY vs MIN
40%
If you want a piece of the offense that is #6 in rushing yards with 1,046, Murray is someone to go after. This is very much a committee, and Lamar Jackson is still the focal point of the rushing attack. But as long as most leagues mandate starting 2 RBs, Murray will find his way onto rosters. 
WIDE RECEIVER/TIGHT END
DEVANTE PARKER vs HOU
37%
Parker is coming off a line of 8-11-85-0 in Week 8. Now he can be one of Tagovailoa's main targets against a Texans defense that just gave up 115 and 88 receiving yards, respectively, to Cooper Kupp and Van Jefferson. 
RONDALE MOORE @ SF
32%
This is based solely on Deandre Hopkins' hamstring health. Grab Moore, just in case Hopkins is ruled out. If not, there will be plenty of weeks like this past one, where Moore was on the field for 37 snaps. That was 14 fewer than Christian Kirk, who was 3rd for the Cardinals. So grab Moore and keep an eye on the practice reports.
RASHOD BATEMAN vs MIN
31%
Another speculation play left over from last week – he was on a bye. Bateman has 6 targets in his first two NFL games. This is a peekup where Bateman figures to continue to grow in the offense.
VAN JEFFERSON vs TEN
12%
Jefferson nearly matched Kupp and Robert Woods for snaps and routes run against the Texans. He is very much the 3rd wheel for the Rams, but if you're looking for a dart throw, you could do worse than to grab Jefferson going into a game against the Titans' #25 pass defense.
JAMAL AGNEW vs BUF
2%
Number of targets through four weeks: 1. Number of targets 3 games since: 25. Of the 12 targets he saw in Week 8, he caught 6 for 38 yards and a score. This team is going to be in plenty of negative game scripts, and Agnew appears to have surpassed Laviska Shenault in the pecking order for targets. The Buffalo matchup is tough, but this is a play for the rest of the season

TYLER CONKLIN vs BAL
25%
How often will Conklin get more targets than Justin Jefferson? For my money, just Halloween 2021. But a line of 5-7-57-0 is respectable, especially going into a game against the Ravens and their #32 defense against the TE. 
DEFENSE STREAMER OF THE WEEK
NEW ORLEANS vs ATL
46%
It's a home game against an offense that struggled to the tune of 146 yards passing by Matt Ryan (Mateo Hielo) against Carolina. The Saints have 8 sacks the past two games, so they're applying pressure. Since the Saints have had their bye, they could be a defense to keep for the remainder of the season.
SOURCES: PFF / Pro-Football-Reference / Fantasy Pros / Football Guys / Lineups.com