I love my birthday. It's coming up Nov. 17, and I'm lucky that my wife and daughters still enjoy making it a special day for me. I like to play it low-key mostly, but really enjoy all the calls, texts and Facebook messages that I'll see throughout the day.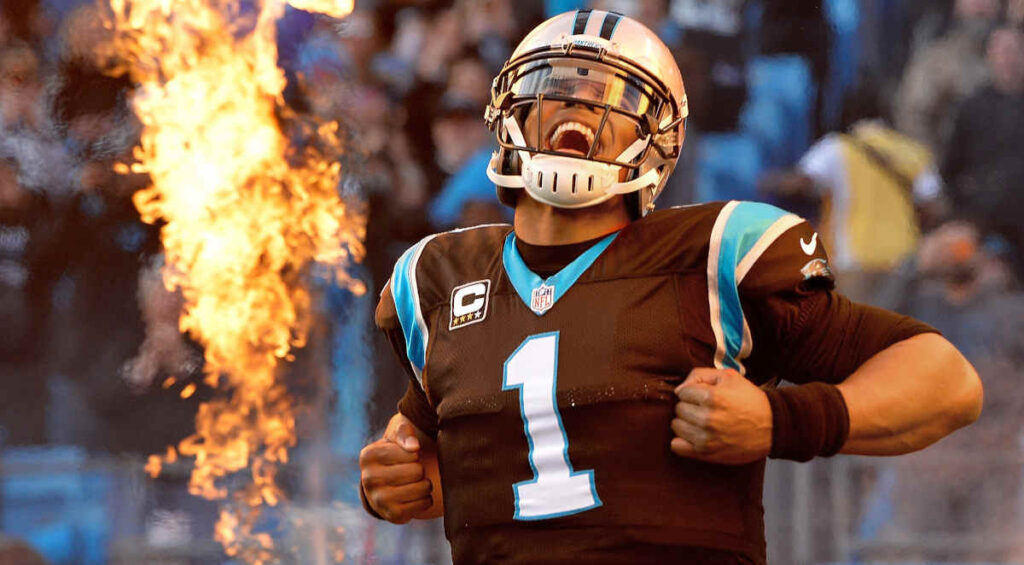 For the life of me, I don't understand people who don't like their birthday. It could be a bad experience in the past or not wanting to be reminded of getting older. You do you. I'm going to use it as a necessary excuse to be spoiled by my family and to get together for lunch or drinks with friends whom I've seen more on Zoom than in person the past year and a half.
I especially love this week because yesterday was my baby sister Dora's birthday, as well as our Tia Chaya. Today is my brother from another mother and best man at our wedding JoJo Nardulli and my prima Fabiola Torres' birthday. Tomorrow, I get a year older and hopefully not grayer. And the Nov. 18 my primas Nani Benavides and Jessica Blackney have their turn. Nani and I are born 25 hours apart, so she's almost my birthday twin. Felicidades everyone. 
Alright, time to get into the players that you should be targeting on the Week 11 waiver wire. As always, these are rostered on 50% or less in Yahoo leagues. Vamonos!
QUARTERBACK
MAC JONES @ ATL
28%
The Falcons are giving up 253.8 passing yards since Week 7, and Jones has 2+ TDs in 3 of last 5 games. Keep in mind for those who like to look ahead: The Patriots have a Week 17 home date against the Jaguars (AKA Fantasy Championship Week).
JUSTIN FIELDS vs BAL
25%
Coming off the bye, the goal is that Fields has an even better understanding of the offense. The Pittsburgh game on Monday Night Football – 291 yards and 1 TD, along with 45 rush yards – was the continuation of an encouraging trend. Fields needs to be rostered in Super Flex leagues, and could be a streaming option in good matchups. This is a home date.
CAM NEWTON vs WAS
17%
Who loves a good sequel? The fantasy community is excited as possible after seeing a QB throw for 8 yards and rush for 14 (yes, and 2 total TDs). There's hope in Carolina, and Cam is going to run plenty in an offense that should focus on the ground and short passes to Christian McCaffrey. Cam has some experience with that. Get him in Super Flex leagues.

TUA TAGOVAILOA @ NYJ
23%
The Jets have allowed 320.8 passing yards and 12 TDs since Week 6. Tua looked good in about a half worth of football, pitching in relief for an injured Jacoby Brissett. Tua's been more than fantasy-friendly in plus QB matchups against the Jaguars (329-2) and Falcons (291-4).
RUNNING BACK
RHAMONDRE STEVENSON @ ATL
32%
After watching him go for 114 total yards and 2 TDs, Stevenson is on the radar for both the Patriots and fantasy managers. Damien Harris is still not cleared of the concussion protocol and it's a Thursday night game, so the backfield could be all Stevenson's again. The Falcons are #28 versus the RB and allowing 112.2 rush yards per game.
D'ONTA FOREMAN vs NO
6%
Yes, he did finish last week with just 30 rushing yards, but he caught 2 balls for 48 yards. You'll take 78 total yards from a waiver-wire pickup any week. Foreman's going to be part of a committee, but may be the best part. Probably not against New Orleans, which has a great defense, but for the rest of the season.
WIDE RECEIVER/TIGHT END
RASHOD BATEMAN @ CHI
50%
I think this is the last time I'll write about Bateman in this column. He has 28 targets in his last 4 games. He hit 80 receiving yards twice during that span, and is going up against the Bears and their #27 WR defense that's been generous to the position wiht 194 passing yards per game. 
KADARIUS TONEY @ TB
46%
Now it's been a couple weeks to rest and rehab the ankle injury that slowed him for a few games. The Bucs have not allowed a WR to hit 100 receiving yards since Week 3, but this might be the week to pick up Toney to see if that 189-yard game in Week 5 was the real deal.
DARNELL MOONEY 
46%
Mooney has between 5 and 9 targets each game since Week 5. The Ravens saw Ja'Marr Chase explode for 201 yards in Week 5, and since then no WR has gone for more than 87 receiving yards. With the improvement that Fields has been seeing, you want to have his #1 target.
BRYAN EDWARDS vs CIN
18%
It was just 4 targets last Sunday, but Edwards turned it into 3 catches for 88 yards and 1 TD. The Raiders need someone to take downfield shots with other than that DeSean Jackson fellow. The Bengals have been getting beat by WRs in their last 3 games, so Edwards could break free this week. 

TYLER CONKLIN vs GB
30%
Not the sexy pick you're looking to make, but it's 1:30 a.m. and the bar's closing soon. Time to pick up someone, and Conklin has seen 19 targets over the last 3 games. Travis Kelce and Gerald Everett both surpassed 60 receiving yards against the Packers, and Conklin caught 2 TDs against the Chargers. 
DAN ARNOLD vs SF
26%
How would you like a TE who has 24 targets in the last 3 games and turned it into 17 for 195 receiving yards? That's Arnold. He's getting the volume to the point he's the top receiving option for the Jafs. The 49ers have yet to allow a TE to go past 38 yards since Week 1, but this is a great volume play for the rest of the season.
DEFENSIVE STREAMER OF THE WEEK
MIAMI @ NYJ
27%
This is what the Miami defense has done the last two weeks: 19 points allowed, 9 sacks, 6 turnovers and 1 TD. 22+ fantasy points each game, which was just behind what Cooper Kupp did on MNF. The Dolphins are suddenly healthy and playing great on that side of the ball. And Mike White did just throw 4 INTs a couple days ago.
SOURCES: PFF / Pro-Football-Reference / Fantasy Pros / Football Guys / Lineups.com