I've seen it so many timLike with Adentro y Afuera, I'm so psyched for the return of football and what became my 2020 obsession: DFS. Primo Ricky kept prodding me on, inviting me to private tournaments until I relented.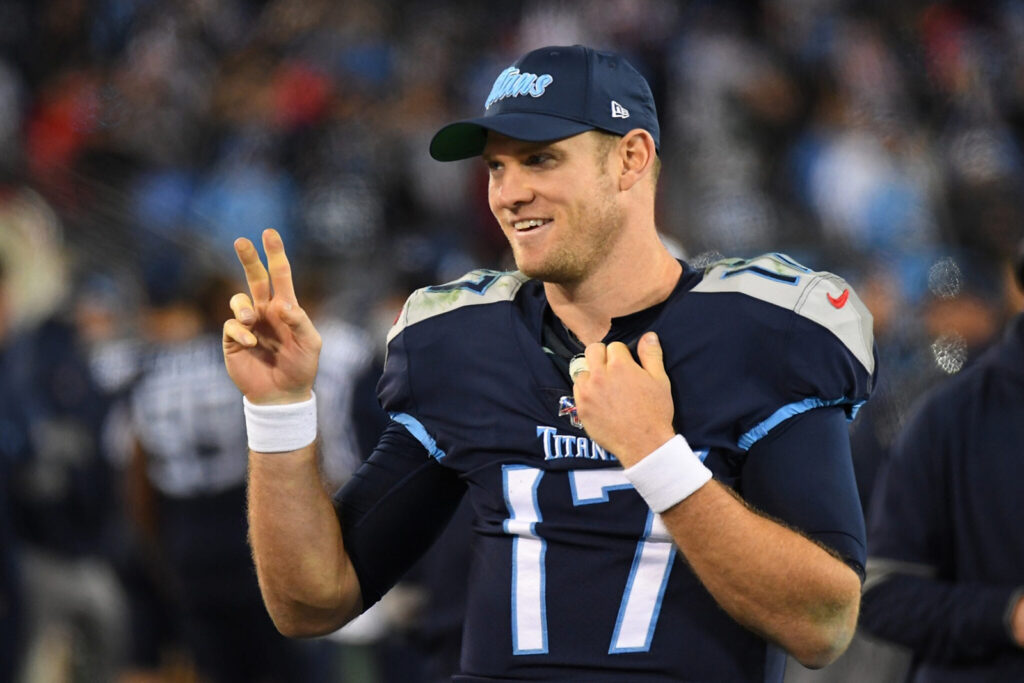 From the first week I was hooked. I kept playing small stakes, and by the end of the Super Bowl I doubled my money. I'm going to step up in weight class this season, and hopefully will be able to get even sharper for you in this space and on our weekly show with Primo GreggyGreg () to help you win mucho dinero this season. BTW, this is coming out on the 20th anniversary of the 9/11 attacks in New York and Washington, D.C. Prayers and thoughts go out to all the families of those lost, and we promise to never forget.
I'm going to evolve this weekly article as the season progresses, starting with the title. I'd like to have it include some Spanish, but nothing has come to me yet. So paciencia por favor. We'll get there.
For this week, I'm going to break up the players I recommend among each of the position groups. I'll start from most to least expensive. I'll still favor the cheap QBs with good upside matchups, but there will be weeks when it makes sense to pay up for Patrick Mahomes and Kyler Murray because the matchup is just too tasty.
So vamonos, let's get to the Sunday Slate! FYI, all prices are DraftKings, and will stay that way unless someone else sponsors this article down the road.
QUARTERBACKS
KYLER MURRAY ($7,600)
He's already my Chingon Play of the Week from Adentro y Afuera, so I won't repeat too much from last time. This game is going to fly past 50 total points, and Murray is going to orchestrate an explosive offense taking plenty of shots in the passing attack. He'll also have opportunity to run and show how he's just playing at a different speed than most defenders.
RYAN TANNEHILL ($6,500)
On the flip side of Murray, Tannehill has a chance to feast this week against the Cardinals defense that has not proven to be anything but a bottom-half unit. Tannehill has a new toy to play with in Julio Jones, and the Arizona secondary needs to prove it can stop top-notch receivers. There's a cheap stack that I'll talk about later.
TREVOR LAWRENCE ($6,200)
Fabio Football is ready for his closeup… Zoomers, look up the movie Sunset Blvd. Time to see Lawrence live up to the hype, and going to Houston is a good start. Rookie QBs struggle, but if there's a good matchup for the taking to be unique, you take the shot. Lawrence looked at his best in the last preseason game against the Cowboys' subs, and the Texans will hardly resemble a good NFL defense at least to start the season. Shootout central, and there will be some contrarian stacks with Tyrod Taylor and Brandin Cooks. But for this game, take the rookie and stack him with the guy whose name is coming up down this article.
SAM DARNOLD ($5,000)
At this price, he's worth the dart throw in a home game with a crowd that REALLY wants to see him succeed and a coaching staff that saw enough playmaking ability to think they could get the best out of him. The Jets have a rebuilding (see no bueno) secondary that we'll be targeting often until HC Robert Saleh figures some way to slow the opposition down. I do like the stack with Robby Anderson for the double revenge game, but getting Terrace Marshall at $3,000 may be too tempting to spend up on some big boys who will eat this week.
RUNNING BACKS
ALVIN KAMARA ($8,600)
If you don't want to spend quite the $9,500 on CMC in his first game – pssst, the Jets were #12 in rushing yards allowed last year – Kamara is ready to explode on a Green Bay defense that continues to be forgiving to the RB (#28 in Fantasy PPG allowed to the position). Add to it that Tre'Quan Smith just got put on IR and Adam Trautman is still not 100%. Someone other than Marquez Callaway is going to have to be a target. Kamara will see 10+ of those.
NICK CHUBB ($7,200)
Another pricey pick who's primed to take off. Like the Packers, the Chiefs are favor pass over run defense, as they were #21 in rushing yards allowed last year. This is shaping up like a day with 150 rushing yards and 2 TDs. Put a saddle and ride this caballo!
CHASE EDMONDS ($4,600)
Sneaky bargain who could really blow up if indeed he does get the bulk of the work out of this RB group. Plus, he'll be the target out of the backfield (67 targets for 53 receptions last year). Get those PPR points, and plenty of rushing yards against a Titans defense that was #24 against RBs in Fantasy PPG last year.
JAMAAL WILLIAMS ($4,500)
For those who don't believe that D'Andre Swift is going to get a heavy workload (hand raised here), Williams is a cheap pick. He catches passes, which is good because Jared Goff has dumped it off to the RBs plenty in his career, and the Lions will have to pass to play catchup in a game where they are an 8.5-point home underdog.
TREY SERMON ($4,500)
At their best, the 49ers are a run-heavy team that does not concentrate on handing the ball to just one RB. In half of their 6 wins, they had a pair of RBs carry the ball at least 10 times. Two other wins, the second-most carries for an RB were 9. Mostert figures to get plenty of work, but Sermon will be involved plenty, and he's a bargain as a second RB if you want to spend up at WR or TE.
WIDE RECEIVERS
CALVIN RIDLEY ($7,900)
This year, Ridley could challenge Davante Adams for the most targets on the season. He had 143 targets in 15 games last year. The call here is that he zooms past 10 per game on average, and in this expected shootout (bet the over 48.5) against the Swiss cheese Philly secondary, Ridley is worth every dollar.
DEANDRE HOPKINS ($7,800)
If you're into pricey stacks, put him with Murray. More than likely, you're playing Hopkins naked in this shootout with a cheap QB like Darnold. How often did we see the Titans win shootouts last year? They averaged almost 28 points allowed. I want as many players in this game as I can, and Hopkins is one of the best.
A.J. BROWN ($7,100) & JULIO JONES ($6,800)
Until the Cardinals prove they can stop the opposition, I'm going to target them in a game with a 53.5 over/under. The Tannehill stack with TE Firkser is sexy because of the price, though the Cardinals did defend pretty well against the TE last year (#7 in Fantasy PPG). Paying up for either of these two big dogs could be well worth it.

ROBBY ANDERSON ($5,700)
No more revenge talk. Anderson saw 8.5 targets per game last year from Teddy Bridgewater. If OC Joe Brady is going to call Anderson's number 10+ times this week, it's a great play with Sam Darnold. Gimme, gimme against that Jets secondary.
BRANDIN COOKS ($5,300)
Cooks' 119 targets last year was 44 more than #2 on the Texans. He's really the only proven WR on the Texans, and there's not even a TE of note. Houston is going to pass a lot this season because of its defense, and this game against the Jaguars is reminiscent of those Thursday Night Football shootouts from a few years ago. This is a great price for a speedy WR who could get plenty of targets.
LAVISKA SHENAULT ($5,000)
Shenault is built very much like A.J. Brown, and if the Jaguars do plan to use him on jet sweeps he'll be even more dangerous. Marvin Jones at $3,600 is another good stack option if you want to pair someone up with Lawrence.
MARQUEZ VALDES-SCANTLING ($3,700)
In the first five games last season, the Saints gave up 73 yards to Scotty Miller, 146 yards to Allen Lazard and 109 yards to Mike Williams. What do they all have in common? They are not the WR1 on their respective teams. I've already talked about how MVS was the star of Green Bay's training camp. Time for him to step up for those starting him in DFS.
QUEZ WATKINS ($3,000)
This is my cheap dart throw after reports came out of camp that Watkins was the best receiver for the Eagles in training camp and preseason. The Falcons are rebuilding that secondary, and A.J. Terrell has shown promise. If Terrell sticks to Devonta Smith, look for Watkins to use his 4.3 speed to run past the secondary and catch a long ball or two.
TIGHT ENDS
TRAVIS KELCE $8,300
Yes, he's expensive, but you get what you pay for. Kelce is going up against 2020's #29 Browns defense against the TE in Fantasy PPG. He'll earn his dollars in a great matchup that has the highest over/under 54.5 of the weekend.

KYLE PITTS ($4,400)
Get in on this cheap pricing while you can. The Falcons are going to pass A LOT. We're going to see Pitts start working toward that gold jacket that NFL Network's Bucky Brooks predicted for him before draft day. The Eagles gave up 5 TDs to TEs in the first four games of last season, including a magical 15-reception, 183-yard and a TD effort by George Kittle. Not comparing Pitts to Kittle. Yet.
ROBERT TONYAN ($4,200)
The Saints did not defend the TE position well early last year, and Tonyan went for 5 receptions, 50 yards and a TD in Week 3 to announce his arrival to the NFL and fantasy managers. At almost half of Kelce's price, Tonyan allows you to go expensive at the RB and WR positions.
BARGAIN DEFENSE
INDIANAPOLIS $2,300
The Colts are home in a dome that will be full and revved up for the first time in almost two years. The Seahawks were fifth in the league with 48 sacks allowed last year. Always good to get your defense at home under $3K.
SOURCES: PFF / Pro Football Reference / Football Guys