When I think of rematches, I think of Muhammad Ali and the Rocky series before I think of football. Ali had some of the boxing world's most epic rematches, and with regard to Joe Frazier and Ken Norton, trilogies.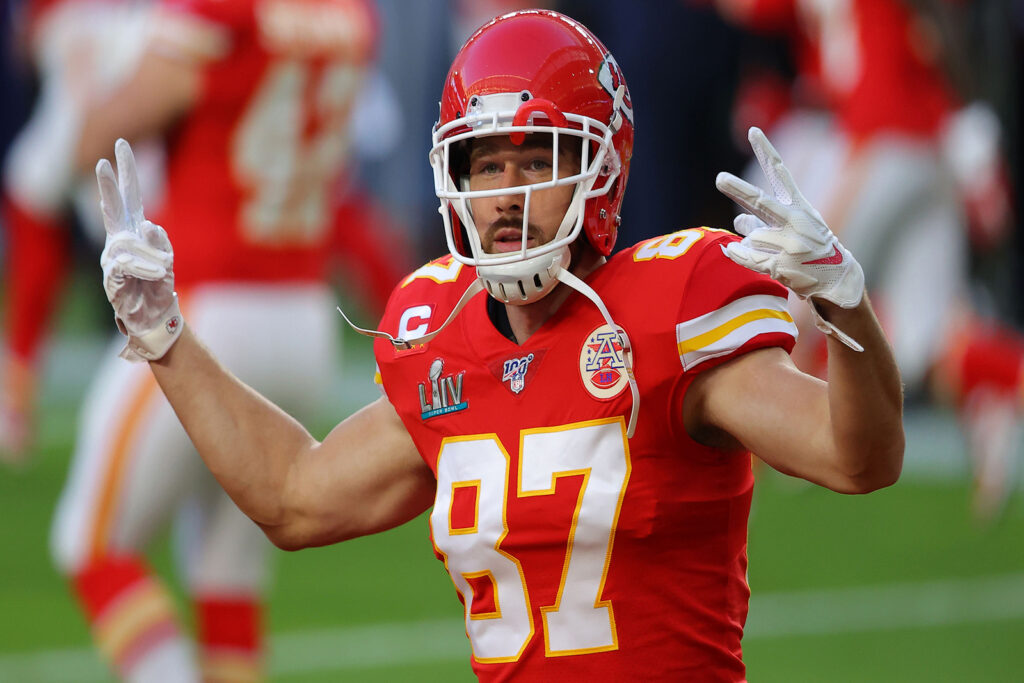 In watching boxing rematches, it's always interesting to see how fighters learn from and make adjustments from one fight to the next. Ali's fights were different from the first Frazier fight in 1971 to the Thrilla in Manila four years later. Age slowed his hands and feet a bit, but his mind and sheer will made up the difference in the epic final bout that the Hall of Famer Jaime Jarrín once told me was the greatest boxing match he'd ever witnessed (he broadcast that fight live).
Styles make fights is the age-old saying for the sport. Boxers may have styles, but they make adjustments in their own respective game plans to find the best way to attack the opponent in rematches. That's where the comparison with football can come into play.
For Conference Championship Weekend, when some of the best football of the year is played, we're blessed with having rematches of games from Week 6. That's a huge window into what might happen, but you have to keep in mind that these are different teams this time around than they were back in October. Player health and weather conditions played a big part. Winds were gusting something fierce in Tampa that day.
Some players are going to be healthy for this one, while there will be some important players absent – probably none more Green Bay LT David Bakhtiari, who tore his ACL Week 17. Is that going to have an impact on the final score tomorrow? Hard to imagine it not impacting the pressure that's going to be put on Aaron Rodgers this Sunday, but there's no way to know if Bakhtiari's replacement might be able to step in to fill the huge void left behind by the stud LT.

All you have to do is look back to last week to see how a rematch went. Coming in, the Saints looked like a great pick to sweep the Bucs after winning their first two matchups, the second one in a blowout. Yet Drew Brees' body betrayed him in what might be his final game of his first-ballot Hall of Fame career, and that led to a 30-20 victory for Tampa Bay that somehow didn't seem as close as the 10-point difference. Last week is a prime example that the human element and injuries need to be taken into account in addition to analyzing how the last game, as well as recent playoff games, might offer a blueprint for how this Sunday will go.
So let's get ready to see these rematches, and you'll see who are recommendations for Adentro y Afuera. Vamonos!
TAMPA BAY @ GREEN BAY
GB -3.5 / 51.5
It's easy to say that Brady played in New England for 20 years and is used to the cold weather. Don't discount how living in the Florida sun has thinned out Brady's blood – as he so aptly noted in the postgame interview last week after beating the Saints – but Brady is so mentally tough that I think he'll adjust by game time. How his teammates acclimate is another story. A fun 2020 Brady fact is that he hasn't thrown an interception in a road game since Week 1.
Here are a couple things to consider about the first time these teams met. I mentioned the wind earlier, which definitely played a part in affecting Green Bay's offense. This was easily Rodgers' worst game, throwing for 160 yards and being intercepted twice and sacked four times. Davante Adams was in his first game back from sitting out 3 weeks with a hamstring injury, and he appeared to be getting his legs under him before going on a run of scoring in 10 of 11 weeks.
As dominant as the 38-10 victory was for the Bucs, Brady passed for just 166 yards and 2 TDs. It was Ronald Jones who had the big game, rushing 23 times for 113 yards and 2 TDs.
Vita Vea returning for the Bucs is going to be big for the run defense, which did give up 85 yards on the ground to Alvin Kamara last week. Antonio Brown is missing this game, and Mike Evans and Chris Godwin have not been 100% in recent weeks.
ADENTRO
AARON RODGERS
$6500
Since that Week 6 debacle, Rodgers put together a run that will likely win him the MVP award. In the 11 regular-season games over that span, Rodgers threw either 3 or 4 TDs on 9 occasions. He threw just 3 picks. Yes, the Bucs held Brees to 134 yards last week, but a week prior Taylor Heinicke gashed them for 306 yards. Rodgers and HC Matt LaFleur are in a great groove, so look for Rodgers to pick the secondary apart. At this price, Rodgers is a steal compared to the QBs in the other game.
DAVANTE ADAMS
$8000
As I mentioned above, Adams finished the season on an incredible run of dominance. He kept it up with a TD against the top-racted Ram D and Jalen Ramsey that was a designed thing of beauty. Adams went right to left in motion, then reversed course back right. Rodgers found him just at the edge of the offensive line for a walk-in TD, after Ramsey had been fighting through traffic in his own secondary. The Bucs played better against the WR position to close the season – #6 in Fantasy PPG since Week 14 – yet Calvin Ridley did go for 10 receptions, 163 yards and 1 TD in Week 15. Adams is the best in the game, and the Packers will find ways to get him open.
LEONARD FOURNETTE
$5300
It's been said plenty that the RB options for this week are not the best. Fournette may be the best option because of attrition (I'll talk about Ronald Jones down below). The Packers were 27th against RBs in Fantasy PPG allowed this season, and were 15th in allowing 1465 rushing yards on the season. Fournette out touched Jones 22-13 last week, and finished with 107 total yards against a solid Saint D. Even though Jones appears to be healthy, Fournette is the better bet to still get the vast majority of touches.
TYLER JOHNSON
$3000
I keep having the image of the great catch that Johnson made a little more than a minute into the 4th quarter with the score tied 20-20. It was 3rd-and-11, with the Bucs at their own 20. The game was very much in doubt when Brady threw toward the right sideline, where Johnson snagged the ball as it was past his body. After he rolled out of bounds the Bucs had a first down on the way to marching downfield for the go-ahead field goal. Troy Aikman said on the broadcast that Brady sometimes has to remind himself not to forget the rookie Johnson. With Brown out, and Evans and Godwin battling injuries, this opens up some opportunities for Johnson and Scotty Miller.
AFUERA
TOM BRADY
$6100
The reports of the death of Brady's arm were greatly exaggerated. He led the NFL in intended air yards at 5539, and the winds won't be bad enough to impact him. The health of Evans (knee) and Godwin (finger) will play a part, because any injury has a good chance of being magnified or flaring up in extreme weather. Antonio Brown is already out. The Packers closed out the season #6 against the QB position in Fantasy PPG since Week 13, so it won't be easy for Brady this round.
AARON JONES
$6500
Jones is far and away the most expensive RB this week, and yet he still only received 2 more carries than Jamaal Williams (14-12). The 99 yards were bumped up with a 60-yard run late in the game. The Bucs were the only team in the NFL that allowed less than 1000 yards rushing on the season (960), and they just got back the run-stuffer Vea back. This is going to be a tough matchup for Jones to get much room to run.

RONALD JONES
$4600
The touch split between Jones and Fournette was mentioned above, and there is another lingering image from last week. Jones limping noticeably after running out of bounds on a long 4th-quarter scamper that was nullified by a holding penalty. Jones was not on the injury report, but a quad injury can be lingering. In the freezing temperatures, that group of muscles can seize up and take him out mid-game. Do you want to risk that?
ROB GRONKOWSKI
$3200
Gronk has not amassed more than 3 receptions in a game since he got 6 in Week 12. He had 5 targets last week, but only a single reception. The previous week was just 1 target. Cameron Brate is getting more work in the passing game for the Bucs, and last week turned it into 50 yards on 4 receptions. He's the better option over Gronk to go against a Packer D that is just 17th against the TE in Fantasy PPG.


BUFFALO @ KANSAS CITY
KC -2.5 / 53.5
This game looks like it should be fun on paper. We have the overall QB1 (Josh Allen) against the QB4 (Patrick Mahomes) for a shot at the Super Bowl. Mahomes is the face of the NFL, and he's 25. Allen made some of the greatest improvements ever, made himself an MVP candidate and he's just 24. These two could be battling it out for AFC preeminence for years to come.
Allen did not play that great last time these two teams met, as he finished with just 122 yards passing. It was far and away his worst game of the season. Mahomes didn't have to bring more than his B game, as he was 21 of 26 for 225 yards and 2 TDs in a game where Clyde Edwards-Helaire dominated by rushing 26 times for 161 yards.
The Bills have improved since then, allowing just 85.5 rushing yards per game during Weeks 9-17. Matt Milano did not play the first time these teams met, and has been a stalwart on defense over the back half of the season.
Pace of play could make a difference in this game becoming a shootout (and going over the 53.5-point over/under). The Chiefs were 7th in total plays run, while the Bills were 15th. As heavily as these teams rely on the passing game, this game should be a lot of fun for fans and bettors.
Weather, however, could be an issue in this game. There is a 100% chance of rain with temperatures in the 30s, which could impact the passing games of these teams. Mahomes' health is also a question mark. He had a scary moment coming off the field where it looked like his legs lost their mobility. He was released from the concussion protocol on Friday, but will the Chiefs put him in harm's way with designed runs? And is his turf toe injury, which for many people takes weeks to heal, be well enough for the reigning Super Bowl MVP to move around in the pocket.
ADENTRO
JOSH ALLEN
$6900
The $700 difference between Allen and Mahomes does not seem right. Allen is healthy, and won't be playing in the windstorm that was in Orchard Park, NY last week. Starting with Week 9, Allen has accounted for multiple TDs in every game except for last week against Baltimore. The Chiefs were #26 against QBs in Fantasy PPG Weeks 13-16, giving Allen a great chance if the weather does not become a problem for both passers.
PATRICK MAHOMES
$7600
Getting clearance from the concussion protocol gave Chief fans (and DFS players) a big sigh of relief. Before he got pulled from the game after he came off the field wobbly, Mahomes was on his way to a big game. He had 233 yards at halftime and seemed to be in control of the game. The Bills played better as the season went along (6th in Fantasy PPG allowed to the QB since Week 13), but they don't have an answer for Mahomes. The Bills accumulated only 38 sacks and had a pressure rate of 21% (tied for 22nd). If the Chiefs protect Mahomes well, he'll carve up the Bills.
TYREEK HILL
$7200
Marquise Brown caught 4 balls for 87 yards against the Bills last week. That's a great sign for Hill, who has been his usual otherworldly self all season – the WR2 on the season. With his speed and cat-like ability to change direction and juke defenders, Hill draws a matchup with last week's Buffalo hero Taron Johnson – he of the 101-yard pick six. Hill has one of the greatest advantages (34%) of any WR according to PFF's grade in his matchup with Johnson. Hill just needs a slice of open space and he's gone.
STEFON DIGGS
$7000
Diggs is just a volume hog. Since he had 4 receptions in Week 3, Diggs has at least 6 receptions in every game, including the playoffs. His 1535 receiving yards led the league by more than 100. Diggs is Allen's first read, and that's all he's needed most times. The 5 receptions for 88 yards by Rashard Higgins on the outside last week against the Chiefs are a good sign for Diggs this go-around.
TRAVIS KELCE
$8000
Death, taxes and Kelce is going to approach and often eclipse 100 receiving yards are inevitable facts of life. Last week when he caught 8 balls for 109 yards and a score just showed Kelce's consistency. He's by far the most expensive pass catcher on the slate, but he's going to deliver against a defense that was just #22 against the TE position in Fantasy PPG since Week 13.
AFUERA
DEVIN SINGLETARY
$4500
That price tag is so tempting. It was last week also, and how did those 7 carries for 25 yards treat your DFS lineup? Yes, Singletary is supposed to have an unobstructed view to rushing opportunities for the Bills, but when the pass-rush ratio is 37-16 as it was last week against the Ravens, it's hard to spend up. The Chiefs were 16th in rushing yards allowed per game since Week 9. I just don't see Singletary having a game that would be worth even this price tag.