To say the WR position in the NFL is loaded is like saying that Michael Thomas is mas o menos pretty good.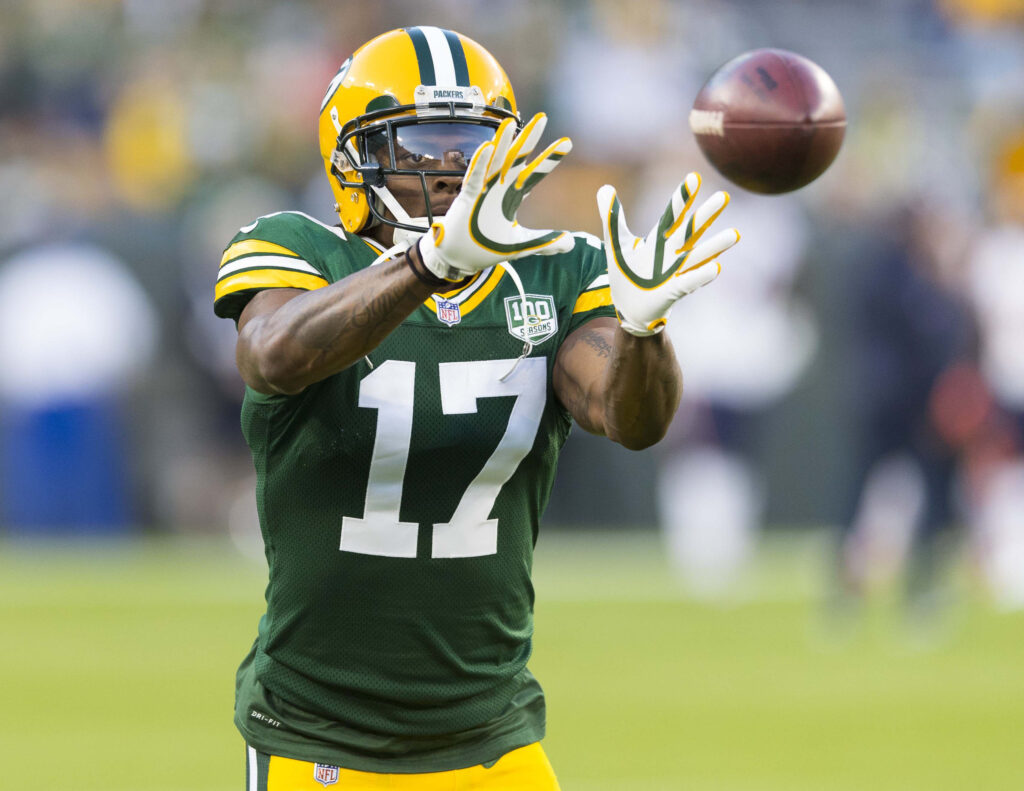 The same could be said about the passing game overall. Last year, there were 29 players who reached the 1,000-yard receiving mark. Of those, 25 were wide receivers. And to show how deep that number is, Tyreek Hill, JuJu Smith-Schuster and Davante Adams (all because of injury) were not among the players to meet that threshold.
To show how much the league has become more of an air attack, there were 20 1,000-yard receivers in 1989. And just 12 in 1979. Yes, the game has changed over the years. For the better.
And the WR position keeps churning out more players from the college ranks. There were 19 WRs drafted this year, and word is that next year's draft is going to be loaded as well.
Now the running game is far from non-existent, with 16 1,000-yard rushers. From a fantasy perspective, that means either draft your RBs early because there will be WRs later in the draft. Or if you go a Zero RB strategy, you can use the WR depth later in the draft when RB Caballos look like an oasis in the desert.
At the top of the WR food chain, we have a group of studs. And there is no disputing who El Hombre is at the top.
Michael Thomas


Que mas needs to be said? The guy is in the conversation for the #2 pick behind Christian McCaffrey. He is what Antonio Brown used to be, the WR who gets in the conversation with the RBs at the top of the draft. Thomas catches almost everything thrown his way – only 26 out of 185 passes thrown to him all season were not completed. He's a master in the open field. He's with a great QB and will play under good conditions late in the season. He had 10 100-yard receiving games last year on the way to 1,725 yards on an NFL-record 149 catches. To show some perspective on Thomas' brilliance, Christian McCaffrey had 6 100-yard rushing games. Thomas is Numero Uno with a bullet.
Davante Adams
Many people drafted Adams ahead of Thomas last year, and with good reason after he'd scored double-digit TDs in 3 straight seasons and was coming off 1,386 yards receiving in 2018. He's the unquestioned #1 threat for Aaron Rodgers, even though the Packers seem to be evolving to more of a run-based team. Adams did miss 4 games because of a toe injury, but still threatened 1,000 yards receiving (finished with 997). Even with missing games, he was one of the leaders in red zone targets (21, which was 5 fewer than Thomas). Adams is still one of the top WRs in the league at age 27 this season.
Tyreek Hill
Anyone needing a reminder of how Hill can change a game with one play just needs to look at that long pass from Mahomes late in the Super Bowl. Hill may be the most exciting player in the NFL, and for fantasy is one of the most fun players to own. A shoulder injury cost took away the fun for 4 games last year, but just look at his 2018 numbers for a reminder of his greatness (87 catches, 1,479 yards and 12 TDs). The Cheetah makes even the fastest DBs look slow.
DeAndre Hopkins


Who got super hyped about the Cardinals offense after the trade for Nuk? He's right there with Jones and Thomas for being a threat to lead the league in receiving yardage. With so many people looking to Kyler Murray to make a big 2nd-year jump, Hopkins is a big reason. In 3 of the last 5 seasons, Hopkins has surpassed 1,000 yards and 10 TDs. Some point to WRs changing teams having subpar seasons. Hopkins is a good bet to change that trend because before Deshaun Watson showed up Hopkins was catching balls from a variety of passers.
Julio Jones


The haters keep harping on the middling TD production (6 last year, and last time in double digits was 2012). Look at everything else. He's consistently among league leaders in targets and finishes around 100 catches – 99 catches for 1,394 yards. His yardage rivals (and sometimes passes) the NFL rushing leader. Another stud in a great offense who plays in a dome. And he answers the bell weekly — only 4 missed games since start of 2014 season.
Chris Godwin


Year 3 jump for a WR used to be a thing. Godwin made it a thing again by going for 86 catches on 1,339 yards and 9 TDs in 14 games. Just 24, he may just be getting started. The Bruce Arians Air Raid attack with Tom Brady throwing the ball all over the field may mean tons of balls coming Godwin's way. He'll be in the Edelman role, so look for Godwin's targets to be among the leaders. He won't last past the 2nd round in redraft leagues.
Mike Evans


Anyone wondering why Brady went to Tampa just needs to see that the Bucs are the only team with a pair WRs in the top 10 of most rankings. Evans has at least 1,000 yards in his first 6 NFL seasons. Randy Moss is the only other player in league history who can say that. And Randy Moss had a pretty good season catching passes from Brady. Evans is a special talent who will now be catching passes from one of the most accurate passers ever. Some will talk him down because of Brady's supposed diminishing arm strength, but Arians will figure out a way to get the ball in Evans' hands.
Kenny Golladay


When taking a look at Kenny G's stat line from last year (65 catches, 1,190 yards and 11 TDs), please keep in mind that Matthew Stafford was on the field for just half the games. And even with below-average play behind center for the Lions the other half, Golladay kept putting up numbers. Healthy Stafford could mean more healthy numbers and smooth music for Kenny G.
Amari Cooper


He has some blowup games that are simply caliente. Week 5 vs the Packers when he caught 11 passes for 226 yards and a TD. Then the next week he had 1 catch for 3 yards. The final numbers ended up stellar (79 catches, 1,189 yards and 8 TDs). You just have to put up with the games where he'll disappear. Still, great offense, QB and so-so defense should mean plenty of balls flying around Big D.
JuJu Smith-Schuster
Injuries and inconsistent (at best) QB play after Week 2 wrecked his season. For perspective, remember that he's still 23, and is just a year removed from amassing 111 catches, 1,426 yards receiving yards and 7 TDs. Big Ben should be back and pitching it around the field, and Diontae Johnson emerged in the #2 WR role. Some are worried about JuJu, not here. A return to stardom awaits one of the most fun players in the league.