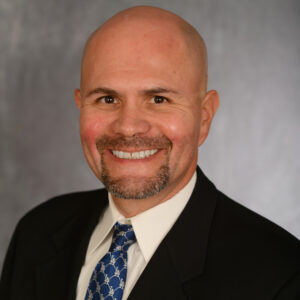 "I'm just a kid from Pacoima." That line, uttered by Lou Diamond Phillips as Ritchie Valens in the seminal movie La Bamba, starts to tell the story about me. In 1967, Abigail and Juan Martin came to Southern California from Guadalajara with me in my mother's belly. We settled in Pacoima, near my mother's parents and the rest of their 12 kids. Most of my early life, I actually lived next door to my Abuelita and Abuelito. Lucky kid. Great Mexican food in two homes, and I took advantage. 
Growing up was about Familia. There always seemed to be family at Abuelita's home, especially the weekends. Sunday mornings my Abuelito would step into the kitchen and make the best tortillas de harina ever. A slab of butter, and it was heaven. There would be a line of grandkids waiting for our butter tacos. We'd often get in line 2 or 3 times. Childhood memories are funny.
I was followed by my sister Abigail, brother Juan Carlos and baby sister Dora. Our parents were strict. Life was about school and church on Sunday. Yes, we got to play in the street, but Mom had to know where we were at all times. I'm thankful for all of it.
When I was 9, I discovered a love for sports. The 1977 Dodgers were first up in the spring. Garvey, Lopes, Russell and Cey. Dusty Baker. Mimicking Reggie Smith's and Rick Monday's batting stances. Listening with my mom to Vin Scully and Jaime Jarrin on the radio were some of my greatest moments. That fall, the Rams followed: Jack Youngblood, Lawrence McCutchen, Nolan Cromwell. Joe Namath was the starting QB, but that only lasted 4 games before Pat Haden took over. The '80s brought us Fernandomania and the Showtime Lakers. Magic Johnson is my all-time favorite athlete, and I'll argue with anyone that he was better than Jordan. 
As a sophomore at Alemany High School, I decided I wanted to become a sportswriter. A few years later, while still in college, I got offered the opportunity to cover high school football for the Daily News. I think my parents were more excited about seeing my name in the newspaper than I was. My career took stops in health care, DIRECTV — where I launched a few publications — before 2006 when I took my dream job as the Publications Director for the Dodgers. All my childhood heroes came to life alongside the up-and-coming Dodgers like Clayton Kershaw, Matt Kemp and Kenley Jansen. And I got to tell their stories! First time my mom came to a game, I said, "Not bad for a kid from Pacoima."
That love of sports has been fed through fantasy sports. Since 1990, when I started playing NL-only rotisserie baseball in VURBL (Valley Ultra Rotisserie Baseball League). Been in that league ever since, and those are some incredible friends, and competitive guys. Fantasy football has been a passion as well, and I've played in many different leagues. Thanks to the internet, we don't have to keep stats by hand anymore. In 2010, Familialogy was formed, made up completely of members of La Familia. Last names may be Torres, Martin, Gutierrez, Reyes, Lopez or others, but we're all Familia, and we love the competition and the chatter. Here's hoping that you enjoy a glimpse into La Familia and get some helpful information to help you win your leagues. Por que todos somos Familia!