One of my earliest memories of sports is sitting in Dodger Stadium around 40 years ago and enjoyin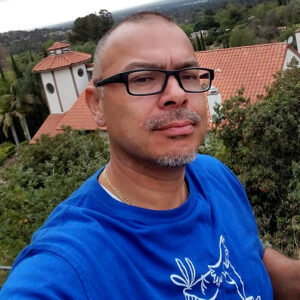 g the sweet smell of cigar smoke all around me as I watched Garvey, Cey, Russell and Lopes play ball. That's where my lifelong love for sports started, and I'm sure we all have a story like that that got us started on a lifelong path of loving the sports we love.
I started collecting baseball cards in 1986 as a 13-year-old. If you were a baseball card collector back in the '80s, you know that's where young kids were introduced to a world of racketeering, loan sharking, bait and switching, negotiating and just all around greed. It was literally the PG-13 version of a Martin Scorsese movie. My friends and I would find cards, buy and sell them among one another and with the grown-up card dealers at the swap meets and shops. It's an interesting thing being 13 and working out a 'big' money deal with a card dealer. I remember buying packs of cards for 75 cents and turning around and selling a card for $75. That's how it was back then, and that's where I learned to haggle, to negotiate, to bluff and to sell. And now I've built a 20-year career in insurance sales, so thank you, baseball cards. 
I joined my first 'Rotisserie' baseball league 30 years ago right around 1990. My buddy's dad was also my baseball coach and he invited me over one day to be in their league. I guess my coach thought I could pass muster with all his adult buddies because I'd spend all day talking to him about baseball history and statistics. I would literally spend hours reading the backs of my baseball cards and reading through my Beckett Monthly price guides… trying desperately to find good data, trends, anything that could give me an edge in making a 'profit' with my baseball cards. In the process, I learned pretty much everything about every player… and my coach saw that, and challenged me to test my 'research' in his league. 
So thank you again, baseball cards, because that prepared me for Fantasy Football. I'm usually in two leagues every season. I was league Champion in our Familialogy league back in 2014 and League champion in a buddy league in 2019 (10-teamer, half-point PPR, and yes I had Lamar and CMC, so there's that).
I'm a super beer geek and about 20 years ago I started homebrewing, which I did for about 10 years. I started because back then it was challenging to find good beer. These days it's really easy to find A+ stuff, so no more need to brew. I'll talk about beer early and often. 
I'm also a hip hop fanatic, even being part of the Wu-Tang Clan video shoot for their track It's Yours back in 1997 at the Palace in Hollywood. I was there for the exterior shots and the interior shots. I got to meet all the guys, and got autographs from Meth, RZA and GZA… super cool.  I still listen to '90s hip hop and yes, that's the best hip hop that will ever be made. 
I don't gamble too much, but I study Vegas lines when I set my lineups so I'll be talking about that angle as we go through each season. 
Hopefully the insight I provide will help you as you build your teams and set your lineups. 
SALUD!
#research