Week 18 is crazy. Una locura as we'd say in Spanish. It reminds me of those late-season baseball games when teams that are out of the pennant race are playing minor leaguers to see what they might have for the next season. And those teams that have already clinched are sitting their studs to freshen them up for the playoffs. At best, you get an at-bat followed by a seat on the bench.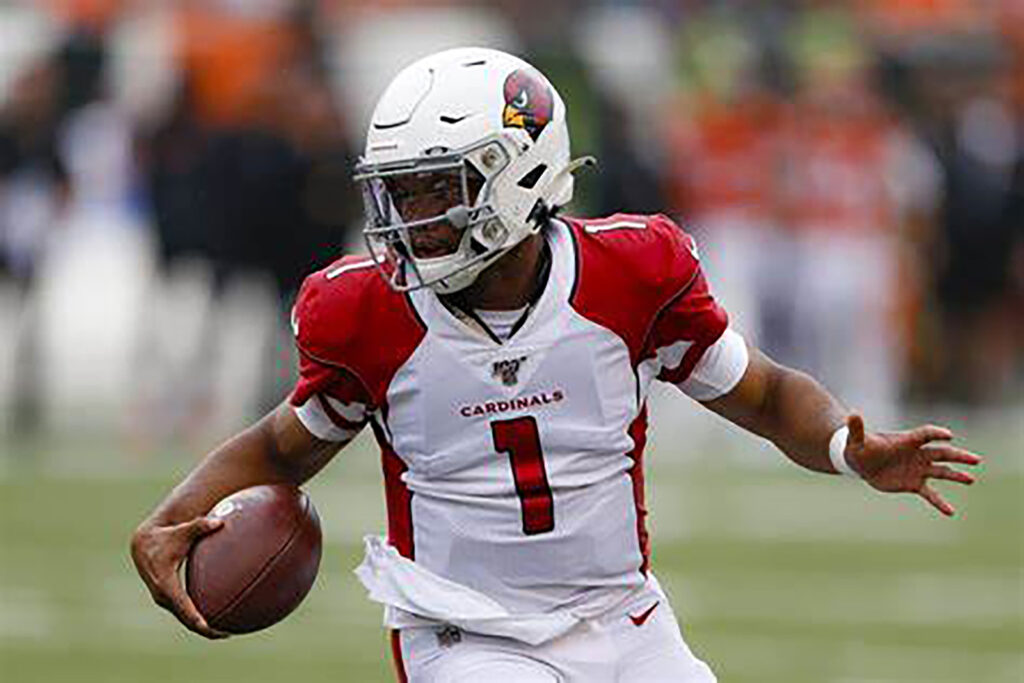 Some people might say to stay away, because of the teams that are not motivated to win. This is when DFS can be really fun, if you just put in some homework. That's what I did for you. Below is a breakdown of each game, with a quick look at team motivations, and whether the players are viable to start this week. The defensive rankings are since Week 13, to give a better sense of how the team is performing lately. Keep an eye on the Seattle-Arizona game. That could be the shootout of the day. Each game also has betting lines and a weather check – thankfully we have plenty of dome and Florida games to keep the elements from being an issue. All times are EST. As always, we'll use DraftKings pricing for our roster builds. This is going to focus on the Sunday slate, so keep an eye on my Twitter @jorgemartin17 for any updates. Salud!
SUNDAY
1 P.M. GAMES
BENGALS (10-6) @ BROWNS (7-9)
CLE -6 / 38
37 degrees & overcast
No Joe Burrow (rest) nor Joe Mixon (COVID). Stay away from any Bengals. Same with the Browns. Nick Chubb got dinged up last week, so he is either going to get a light workload or sitting in a meaningless game. They'll probably be without Kareem Hunt and D'Ernest Johnson also. Case Keenum, just say no. 
BENGALS DEF QB (24) RB (9) WR (25) TE (32)
BROWNS DEF QB (9) RB (16) WR (19) TE (25)
PACKERS (13-3) @ LIONS (2-13-1)
GB -3.5 / 44.5
Dome
No Packers regular starters are going to play much, if at all. It'll be Jordan Love likely in a showcase game. Stay away. After D'Andre Swift hardly touched the ball last week, I'm not trusting him in this game. Amon-Ra St. Brown (6800) is the only likely play in this game for me, with 57 targets in his last 5 games. 
PACKERS DEF QB (29) RB (4) WR (8) TE (28)

LIONS DEF QB (21) RB (29) WR (24) TE (29)
BEARS (6-10) @ VIKINGS (7-9)
MIN -5.5 / 44.5
DOME
No Justin Fields, and this is a mostly meaningless game. David Montgomery has 61 carries in his last 3 games and is the only Bear who's likely going to play a lot. Justin Jefferson (8100) has a line of 103-160-1509-9, so he could be chasing numbers. Dalvin Cook went 28-89-0 at Chicago three weeks ago, but will the Vikings risk another shoulder injury in a game with no playoffs on the line? K.J. Osborn (5500) may be too pricey for someone who only caught 3 balls for 21 yards last time. It's a home game for Kirk Cousins (6100), but QB options are better elsewhere.
BEARS DEF QB (19) RB (15) WR (5) TE (6)
VIKINGS DEF QB (23) RB (24) WR (30) TE (26)
WFT (6-10) @ GIANTS (4-12)
WFT -7 / 38
34 degrees & possible light rain
Both teams are out of the playoffs. Stay away mostly, though Antonio Gibson (5800) was given an injury-free designation, after missing last week on the COVID list. Does he share carries with Jarret Patterson (5300)? I'm inclined to stay away.

WFT DEF QB (30) RB (25) WR (23) TE (20)
GIANTS DEF QB (15) RB (17) WR (22) TE (23)
COLTS (9-7) @ JAGUARS (2-14)
IND -15.5 / 44
69 degrees & mostly cloudy
The Colts need to win to have a shot at the playoffs. Jonathan Taylor (9300) will be worth it against a defense allowing 119.2 rushing yards per game. He has 10 of 16 games over 100 yards. He's at 1,734 yards and 18 TDs. Hard to trust Michael Pittman, though he did go 5-5-71-0 against the Jaguars in Week 10. No Jaguars, no gracias. 
COLTS DEF QB (12) RB (5) WR (6) TE (21)

JAGUARS DEF QB (31) RB (21) WR (26) TE (13)
STEELERS (8-7-1) @ RAVENS (8-8)
BAL -6 / 41.5
32 degrees & light rain
The Steelers need to win to have a faint shot at the playoffs. Diontae Johnson (7600) went on then off the COVID list, so he's a definite play against the #32 pass defense. Najee Harris (7200) is a tough play against a good run D, and Chase Claypool (5100) is a home run play. Big Ben against the #32 pass defense allowing 305.6 yards per game? Even in that spot, I'm saying no. Tyler Huntley (5700) and his big rushing upside could be a naked play, or with Mark Andrews (7500) and his 9+ targets in 6 of last 7 games. Maybe Devonta Freeman (5200) as a cheap play to replicate 14-76-0 from last week against the #31 RBdefense. 
STEELERS DEF QB (14) RB (31) WR (9) TE (12)

RAVENS DEF QB (32) RB (18) WR (32) TE (22)
TITANS (11-5) @ TEXANS (4-12)
TEN -10 / 43
Dome
If the Titans win, they're the #1 seed in AFC. Weird losses for teams going to Houston, though. D'Onta Foreman (5700) could be in for a big workload against a defense allowing 124.2 rushing yards per game. Ryan Tannehill is not a play, but A.J. Brown (7000) is a solid play against a defense that's gotten beaten by the WR1 on several teams. Brandin Cooks (6300) will get plenty of targets (32 in last 3 games) in a game where the Texans will be playing catchup. 
TITANS DEF QB (1) RB (1) WR (13) TE (10)

TEXANS DEF QB (16) RB (32) WR (18) TE (19)
4:25 P.M. GAMES
SAINTS (8-8) @ FALCONS (7-9)
NO -4.5 / 40
Dome
The Saints need to win to have a shot at the playoffs. Alvin Kamara (8300) is the only player who's a pivot play off JT. Kamara went for 104 total yards and 1 TD in Week 9 against the Falcons. Taysom Hill (6100) has 45 carries in his last 4 games, and passed for 222 yards in Week 17. He's a possible naked play, though Marquez Callaway (5000) warrants some stacking consideration after going for 112 and 97 yards in Weeks 15 and 17, respectively. With Cordarrelle Patterson fading and Kyle Pitts nursing a hamstring injury and possibly sitting out the week, no Falcons are recommended this week.
SAINTS DEF QB (2) RB (6) WR (7) TE (5)

FALCONS DEF QB (25) RB (13) WR (28) TE (15)
JETS (4-12) @ BILLS (10-6)
BUF -16 / 41
35 degrees & overcast / 15 MPH winds (highest winds of the weekend)
The Bills need to win to clinch the AFC East. It'll be cold and the wind will drop the temperatures, but that should not impact Josh Allen (8100). Allen went for 366 yards and 2 TDs against the Jets in Week 10, so expect another big game after the 410-yard effort that Tom Brady had against New York last week. Stefon Diggs (7800) could be in line for another big game like his 8 catches, 162 yards and 1 TD against the Jets earlier this season. Don't look now, but Devin Singletary (6000) has 23, 17 and 23 touches, respectively, in his last 3 games. That looks like a lead caballo who at worst is a good bet for those not wanting to spend up at RB.
JETS DEF QB (27) RB (28) WR (14) TE (30)

BILLS DEF QB (8) RB (27) WR (3) TE (2)
49ERS (9-7) @ RAMS (12-4)
LAR -4.5 / 44.5
DOME
The Rams need to win to clinch the NFC West and the #2 seed. Cooper Kupp (9700) is 135 yards from tying Calvin Johnson's record and 171 yards from becoming the first 2,000-yard receiver in NFL history. He's 11 receptions from Michael Thomas' record of 149. Matthew Stafford (6700) will feed him plenty, making a good stacking option against a 49er defense ravaged by injury and COVID. Odell Beckham Jr. (5800) has TDs in 5 of his last 6 games, but hasn't topped 6 catches nor 81 yards in that span. Not trusting Van Jefferson nor Tyler Higbee. The 49ers have a shot at the playoffs with a win. Who will be the QB? Jimmy Garoppolo practiced this week, after Trey Lance looked promising in Week 17. Kyler Murray and Tyler Huntley each had good rushing games against the Rams of late. Elijah Michell (6000) has 4 games with at least 21 carries in each, so if he's active, he'll get a lead caballo load. Deebo Samuel (8500) is caliente, and in Week 10 against the Rams he roasted them for 133 total yards and a pair of TDs. George Kittle (6700) should get more than the 2 targets he did last week, and he did catch a TD against the Rams, finishing with 5 catches for 50 yards. 
RAMS DEF QB (4) RB (10) WR (12) TE (11)
49ERS DEF QB (13) RB (7) WR (27) TE (4)
PATRIOTS (10-6) @ DOLPHINS (8-8) 
NE -6.5 / 40
79 degrees & mostly cloudy
The Patriots need to win and Bills to lose, though weird stuff always seems to happen when the Patriots go to Miami. The teams met in Week 1, so those numbers don't give much predictive value. The only player likely worth starting for the Dolphins is Jaylen Waddle (6300), who got 33 targets the 3 games preceding Week 16. On the Patriots side, was the Rhamondre Stevenson's (5800) 19-107-2 game garbage time in a blowout, or because Damien Harris (6700) was hurt after scoring 2 TDs earlier? These are the only Patriots I'm considering starting.
PATRIOTS DEF QB (2) RB (18) WR (5) TE (1)

DOLPHINS DEF QB (3) RB (11) WR (1) TE (24)
SEAHAWKS (6-10) @ CARDINALS (11-5)
AZ -6.5 / 48
DOME
The Cardinals need to win and have the Rams lose, so they're playing their starters. Except for Chase Edmonds, who joins Deandre Hopkins on the sidelines. James Conner (6300) still appears to be bothered by his own heel injury, so proceed with caution. Kyler Murray (7400) is a running threat again, with only 1 game under 44 rushing yards in the 5 games since he came back from injury. This game has shootout potential, with both defenses susceptible to the pass lately. Christian Kirk (6000) and Zach Ertz (5300) last week combined for half the targets for Arizona, with 9 each. Russell Wilson (6300) could look to either have a grand finale as a Seahawk or give prospective trade destinations a preview that he's just fine from his mallet finger injury. He sure looked fine in throwing 4 TDs last week, and is targeting a defense that's allowing 277.2 passing yards and a total of 13 TD passes in the past 5 weeks. Rashaad Penny (6500) is creeping up in price, because he has 305 rushing yards and 3 TDs over the past 2 weeks. The Cardinals did get beaten up by RBs before firming up against the Cowboys last week. D.K. Metcalf (6900) has 42 targets in the past 5 games, including his 3-TD blowup in Week 17. Tyler Lockett (6400) has just 26 targets over that same span – albeit in 4 games. 
SEAHAWKS DEF QB (20) RB (22) WR (21) TE (27)

CARDINALS DEF QB (26) RB (3) WR (31) TE (8)
PANTHERS (5-11) @ BUCCANEERS (12-4)
TB -8 / 41.5
77 degrees & partly cloudy
The Bucs are playing for playoff seeding, and games will be happening at the same time that will determine that fate. They can get the #2 seed if they win and get help, so they'll be playing their starters against a beat-up defense. Fire up Tom Brady, who's just 245 yards from surpassing his 2011 season of 5,235 passing yards that's #3 all-time. He should get his and get out of the game when it's a blowout. Who will he throw to? Mike Evans (7500) and Rob Gronkowski (6300) are his best bets or targets, as Evans is close to surpassing 1,000 receiving yards for his 8th straight season and Gronk has 6 of his last 7 games with at least 8 targets. Ke'Shawn Vaughn (5300) has a chance for a big workload with Ronald Jones out. On the Panthers side, only D.J. Moore (5800) could get targets, as he got 12 of them last time for 5 receptions and 55 yards. 
PANTHERS DEF QB (17) RB (23) WR (11) TE (17)

BUCCANEERS DEF QB (18) RB (8) WR (20) TE (9)
8:20 P.M. GAME
CHARGERS (9-7) @ RAIDERS (9-7) 
LAC -3 / 49.5
DOME
SHOWDOWN GAME
This is win and in the playoffs, so everyone is playing. I don't buy all this talk about the teams playing to tie. Brandon Staley hasn't been going for it on 4th down all season to play for a tie at the end. On the Chargers, I'm tempted to play Justin Herbert in the captain mode. The Raiders have faced 3 straight average-to-below-average QBs since Patrick Mahomes lit them up for 258 yards and 2 TDs. Herbert has also been good in prime time games against the Steelers and Chiefs of late. Austin Ekeler is ready to follow JT and Nick Chubb in having big games against Las Vegas. Aside from Keenan Allen and Mike Williams, Josh Palmer is a good play with 11 targets over the past 2 weeks. Derek Carr is another play in a game that has shootout written all over it. Even though the Charger run D showed up last week, there are too many good games from people like Rex Burkhead in the memory bank that make me want to get Josh Jacobs into a lineup. Darren Waller is possibly back for first action since Week 12, and is going against the #31 TE defense. 
CHARGERS DEF QB (28) RB (19) WR (17) TE (31)
RAIDERS DEF QB (6) RB (30) WR (2) TE (18)
SOURCES: PFF / Pro-Football-Reference / Fantasy Pros / Football Guys / Lineups.com / NFLWeather.com