Beware the trap games. Last week the Bengals-Jets were that game. The Texans covered late against the Rams. This week Buffalo goes to Jacksonville and is a 14.5-point favorite. A trap game? Hmmm.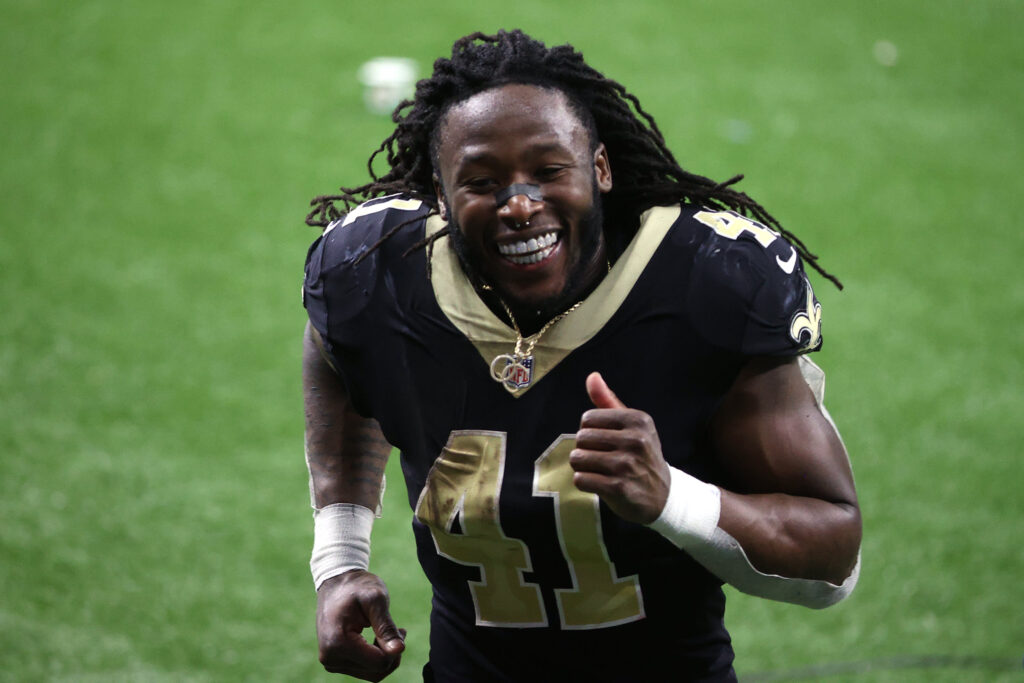 The Sunday slate has some interesting games. Miami-Houston could become a fun slugfest with little defense. There could be the return from injury of Christian McCaffrey and George Kittle – though possible pitch counts should temper your expectations when you put them in your lineup. The Browns without OBJ need to be watched to see if there are trends. There are significant injuries to watch in the 49ers-Cardinals, primarily studs Kyler Murray and Deebo Samuel.
This week, there could be value going big at the QB position, though there are some cheap plays as well. Attrition has left us without many choices at the RB position. WR, as always, runs the gamut from the high-priced darlings to the bargains that could pop. TE, olividate, just get healthy bodies in there, though there's one intriguing cheap pick we'll talk about. Vamonos, Familia, let's get into some DFS. Salud!
QUARTERBACK
JOSH ALLEN (8200) Going against a Jaguars D that's allowing 297 passing yards a game. He'll run one in, too… PATRICK MAHOMES (7800) Mahomes at home against a defense sans All-Pro CB Jaire Alexander is enticing… LAMAR JACKSON (7300) Want more reason to start Lamar Jackson? The Vikings allow 104.6 rushing yards a game… JOE BURROW (6800) Joe Burrow is #3 in the league with 20 TD passes, and has thrown 3 TDs in each of his last 3 games. He's the QB8 overall, and the Browns have been beaten up by Kyler Murray and Justin Herbert recently… KIRK COUSINS (6200) Kirk Cousins has a decent matchup against a defense that is allowing 312.3 passing yards a game… TUA TAGOVAILOA (5800) Tua passed for 329 and 294 yards against the Jaguars and Falcons defenses that are more comparable to the Texans.
RUNNING BACK
ALVIN KAMARA (8200) Kamara getting a weekly full load and Atlanta is allowing 136.7 total yards to RBs… AUSTIN EKELER (7900) The Eagles are the #31 RB defense that's giving up 54.4 receiving yards to the RB… AARON JONES (7200) The Chiefs allow 55.9 receiving yards to the RBs, on top of being pretty easy to run on. Love will rely on the run game… NICK CHUBB (6,700) James Robinson, Michael Carter and Jones all had good games against the Bengals… CHUBA HUBBARD (6200) New England is giving up some major points to backs who catch the ball. Only if CMC is not playing… MYLES GASKIN (5800) By process of elimination – and injuries to his fellow RBs – Gaskin should get the ball in what could be an ugle shootout… AJ DILLON (4600) If he replicates his 16 carries from last week, this will be a good week.
WIDE RECEIVER
DAVANTE ADAMS (8200) Young QBs love their big targets, and Adams is one of the best. Look for him to catch plenty of balls… TYREEK HILL (7900) He has 9+ targets in each of the last 5 games. Getting close to time for another nuclear game… STEFON DIGGS (7700) In warm weather for the first time since September, Diggs will get 10+ targets against a defense that still has skid marks from Tyler Lockett last week… JA'MARR CHASE (7600) The Browns have surrendered big games to Diontae Johnson, Mike Williams and Brandin Cooks… BRANDIN COOKS (6100) The Dolphins are averaging 303.8 passing yards per game, and Cooks is getting a 26% targets share and 45% of air yards… MARQUISE BROWN (6000) The Vikings' 202.4 receiving yards allowed to the WR are 4th most in the NFL… EMMANUEL SANDERS (5600) Flush that zero catches last week. Sanders is getting 33% of air yards, so he's a good bet to connect on a deep ball… JAYLEN WADDLE (5600) A Cooks-Waddle combo could be a cheap way to get some points from a shootout and spend up at other spots… TEE HIGGINS (5300) Higgins is still getting at least 6 targets the last 4 games, with 47% & 44% air yards last 2 games… KADARIUS TONEY (5200) Last man standing for the GMen! WRs are falling in New York, and Toney will get plenty of leftover targets… JARVIS LANDRY (5100) With no OBJ, Landry could be even more of a focal point. He has 18 targets last 2 games… DONOVAN PEOPLES-JONES (4400) Another potential beneficiary of the OBJ absence, DPJ could come back to the land of actives after missing 2 games. In Week 6, he had 4-5-101-2 against Arizona… RONDALE MOORE (4200) A.J. Green is out and Deandre Hopkins might join him. That will mean more targets for Moore, who went 5-6-59-0 last time against the 49ers… BRANDON AIYUK (4100) Last week Aiyuk saw 97% routes run and 7 targets (27% share)
TIGHT END
TRAVIS KELCE (7000) T.J. Hockenson and George Kittle had big games against the Packers. Kelce had it rough last week. Won't be 2 weeks in a row… MIKE GESICKI (4900) Before the Buffalo debacle last week, Gesicki caught 15 balls for 200 yards combined the previous 2 games against lesser defenses (similar to Houston's)… DALLAS GOEDERT (4500) The Chargers allowing 89.7 receiving yards to the TE position (#31 in the league)… ALBERT OKWUEGBUNAM (2600) Many DFS players are going to see Noah Fant is out and play Albert O. against the #22 TE defense.
DEFENSE
MINNESOTA (2200) The Vikings are cheap and are #2 in the NFL in sacks with 24.