This is a week that worries me. There are traps all around. It's a perfect storm of the start of bye weeks, injuries and good players going on the road into what could be tough matchups.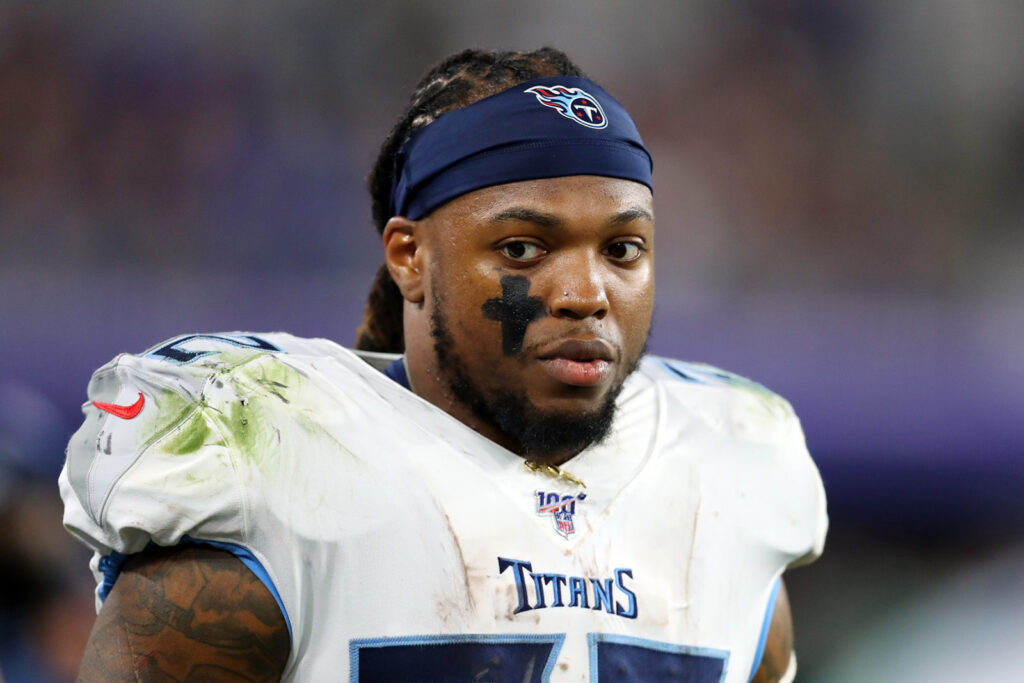 Don't worry. Estamos aqui servirles and to help you muddle through the pain, whether you're 5-0 and have Saquon Barkley, or 1-4 and trying to get back in the win column even though you have Alvin Kamara on a bye.
There are plenty of great offenses like the Chiefs, Rams, Bills, Packers, Chargers, Cowboys and Cardinals that are playing on the road. The Cards may be dealing with heavy winds in Cleveland and Kyler Murray nursing a hurt wing. Plus, there's a London game – Jaguars vs. Dolphins – and that often results in some weirdness, especially considering the two teams going across the pond. And let's not forget the injuries to lead caballo RBs like Christian McCaffrey, Saquon Barkley, NIck Chubb, David Montgomery and Chris Carson. All of them are on the shelf this week, with others like Dalvin Cook, Ezekiel Elliott. Add to it the byes, which only adds to the limited options.
Hopefully the waiver wire was good to you, because players mentioned in Los Peekups are left off here so as not to be redundant. But those are some of the complementary players. This week, I'm putting some players in here who are stars, but they're on either side of Adentro/Afuera for various reasons. You're still starting them, though the expectations might be needed to be adjusted lower in a couple spots. So vamonosI
ADENTRO
QUARTERBACK
PATRICK MAHOMES @ WAS
Nuclear game warning! Mahomes is averaging 291.7 YPG passing and thrown 8 TDs in his 3 losses. That's just the losses. Washington is giving up 301.4 pass yards and 2.8 TDs per game. This is the baseline for him. The WFT is #31 against the QB. With the Chiefs at #32 against the QB and good weather in the forecast, this is going to be one of those track meet games. I'm predicting 400+ yards and at least 3 TD passes for Mahomes. He's always a start, but put him down for QB1 this week. 
SAM DARNOLD vs MIN
Set aside the clunker from last week and remember that the previous 3 weeks Darnold threw for 300+ yards in each game. And a pair of those games were against above-average defenses in Dallas and New Orleans. The Vikings have played better of late against QBs, but the past 2 weeks have been against Jared Goff and Baker Mayfield.
RUNNING BACK
JAMES ROBINSON vs MIA (at London)
Miami is giving up 120.4 rushing yards per game and 49.2 receiving yards to the RB position. Señor Robinson is coming off a game where he went 18 carries for 149 yards and 1 TD, the second consecutive game with that many carries. This is his backfield against the defense that is #31 against RBs.
JOE MIXON @ DET
Is he all the way back from his ankle injury? That's the question. Samaje Perine is on the COVID-IR, so Mixon is staring down a big load of touches taking on the #30 defense against the RB that is also giving up 112.4 rushing yards per game. 
WIDE RECEIVER/TIGHT END
CHASE CLAYPOOL vs SEA
Claypool is going to benefit from JuJu Smith-Schuster being out. Last week he caught 5 of 6 targets for 130 yards and is getting a 25% TGT share on the season. Plus, he's seeing 39% of air yards, and is facing the #29 defense against WRs, who are averaging 212 receiving yards per game against the Seahawks.
MICHAEL PITTMAN JR. vs HOU
Starting with Week 2, Pittman has no less than 7 targets in a game and has caught at least 6 balls in each game. He's the WR1 for this team. Houston has allowed Stefon Diggs and D.J. Moore to go for more than 100 yards against its secondary. With Carson Wentz looking his healthiest all season, look for another big game from Pittman.
AFUERA
QUARTERBACK
DEREK CARR @ DEN
He no longer has Gruden as the play caller. Is this going to affect him this game and long-term? There's really no way to know or to prepare for this. Carr has thrown for 196 and 206 yards in the last 2 games, after he was averaging 400 yards the previous three. The Broncos are #2 against the QB in Fantasy PPG, and have only allowed 300 passing yards to the super caliente Lamar Jackson. It's a road game, and the Bronco pass rush could be a problem. Too many factors against Carr.
RUNNING BACK
DERRICK HENRY vs BUF
It's the "Unstoppable Force vs. Immovable Object" confrontation. Who wins? Henry is averaging 145.5 rush yards over the last 4 games. That's not a misprint. The Bills are allowing a stingy 49.8 rushing yards per game, which is 2nd in the league. What's going to give? Henry will have a tough time finding running room and will struggle to hit 100 rushing yards.
WIDE RECEIVER/TIGHT END
AMARI COOPER @ NE
Cooper has been battling a hamstring injury, and since seeing 17 targets in Week 1, no more than 6 targets have come his way in any game. He also has 3 receptions in each game during that span. New England is #8 vs. the WR position and is giving up only 160 receiving YPG to WRs. And it's in New England. Hard to see him having any kind of a good game.