Living in Southern California my entire life, I've been spoiled. Whenever I meet transplants from the Northeast and the Midwest, I tell them that their favorite time of the year is going to be January.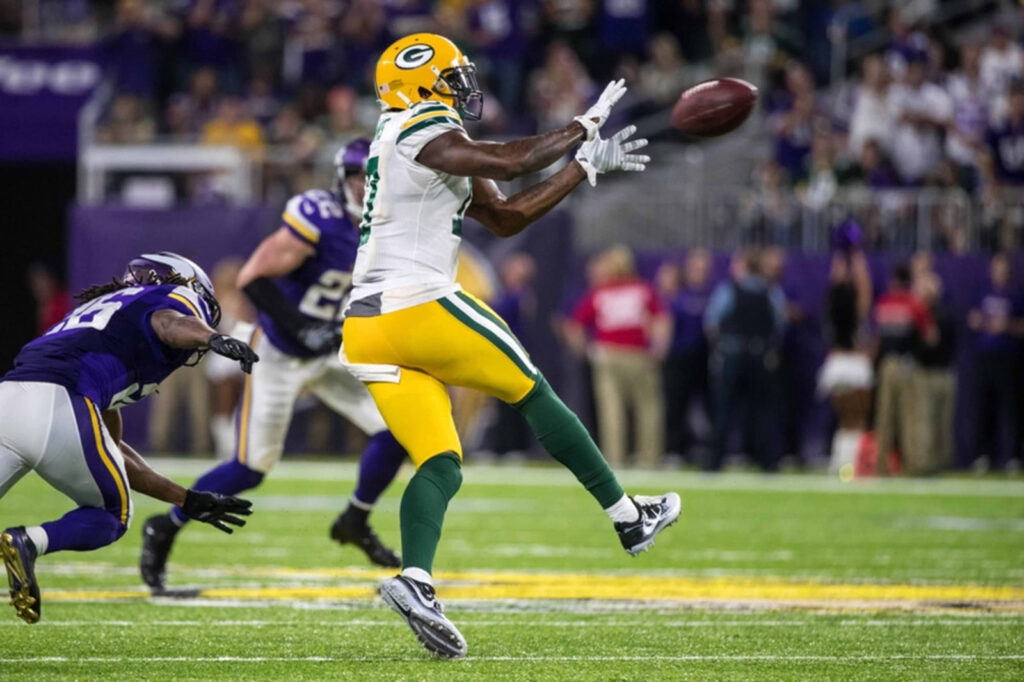 These people often give me a quizzical look and have to ask me why. I tell them that on New Year's Day, football fans across the country will be watching the Rose Bowl and see the beautiful Arroyo Seco Mountains at dusk. Inevitably a graphic showing the local temperature in the 70s will be shown alongside frigid temperatures in Ohio, Illinois or Michigan, wherever the Big 10 team and its fans are traveling from.
I tell these new residents that day is just the appetizer for the remainder of the month. Yes, we do get some rain, and the mornings can still be nippy, but we're not shoveling snow, and we can still hold over the rest of the country – except Hawaii, Florida and sometimes Arizona – that our weather is better than theirs. I've even had a friend from Wisconsin tell me how much she enjoyed telling her family back home that she pumped gas while wearing shorts and a tank top. Yes, the revenge we get for paying our weather tax.
Yet when it comes to football, I've become very aware – sometimes obsessive – about weather after Halloween. During my preseason research, I like to look at where teams are going to be playing weeks 14-16. Yes, I want to be planning to have my teams playing during those weeks. So I want to see if my QB might be facing adverse weather during the most important games of the year. Or if my RB1 is going to face a series of brick walls. Sometimes defenses are hard to predict during preseason because you don't know which team is going to rise up in the new season or which former dominant defense will have injuries and underperformance like the Seahawks this year.

There are players who you just play no matter what. Patrick Mahomes is a unicorn in that he's invulnerable to matchups and often weather. Some may worry about seeing away games in Miami and New Orleans during Weeks 14 and 15. Mahomes will more than likely be the top-ranked QB going into those weeks. Greatness comes out no matter the week. And there's a reward when Mahomes and the Chiefs host the Falcons in Week 16… Championship week.
Now that we have 13 weeks in the books, we know which defenses rise above the rest. And we also know those that allow more bodies to fly through them than turnstiles in the New York City subway system.
With the playoffs here, we're taking a look at the teams and in most instances the players who have the good, bad and ugly matchups coming up during the playoff weeks. We're calling this ARRIBA y ABAJO, where we project who's going to be up and who's going to be down during the fantasy playoffs.
ARRIBA
Derrick Henry & Ryan Tannehill (Titans) 
The past two seasons, when the weather became cold and blustery, Henry channeled Earl Campbell and Jim Brown, and defenders started to bounce off him like he was King Kong batting away airplanes while hanging off the Empire State Building (If you haven't seen the 1930s original, it's worth the watch just to see how far special effects have come).
Henry and the Titans travel to play the Jaguars in Week 14. Weather won't be a problem, and neither will the Jags put up much of a fight. They're currently 27th in FPPG allowed to the RB, and Henry went through them for a pedestrian 84 yards in Week 2.
Up next in Week 15 are the Lions, who are dead last against the RB position. The game will be in Tennessee, which will take the visitors out of their cozy dome and to play in the elements, which still won't be as bitter as the Midwest or Northeast. Dome teams hardly ever fare well when venturing outside after the weather gets cold. Week 16, the Packers. If Raheem Mostert gashing them for 220 yards in the NFC Championship Game is too far in the past, let's look back at Week 12 when David Montgomery totaled 143 against the Packers last week. Henry and Montgomery are not in the same stratosphere of RBs.
Tannehill is going to benefit as well in all those matchups, though more so the first two. The Jaguars are dead last in the league, allowing 4992 passing yards. The Lions are not that much better at #28, giving up 4747 passing yards. The Packers are 8th best in the league in fantasy PPG allowed to the QB, and the game will be Week 16 at Lambeau Field. I shiver at that thought, but Aaron Rodgers will be throwing that game against a Titan pass defense that is #28 in fantasy PPG allowed to the QB. As stated above, there will be a healthy dose of Henry, but Tannehill could be forced to throw to catch up to the Pack. He has 6 games of more than 20 points, and has performed well against good defenses in Buffalo, Baltimore and Indianapolis.
Mitchell Trubisky/David Montgomery/Allen Robinson (Bears)
Yes, Trubisky is on this list. So many people are ready to see the Bears move on from him and start over. Trubisky is playing for his NFL life as a starter. This is where we know what he's made of. The fantasy community has already made up its collective mind that Trubisky is Blake Bortles 2.0, and that he's about to be banished to holding a clipboard the rest of his career. 
But if he's going to show anything, look at this schedule (in order): Houston, @Minnesota and @Jacksonville. They are the 22nd, 30th and 19th-ranked defenses against QBs in Fantay PPG. For Robinson it's even better, as the lineup is 23rd, 30th and 28th against WRs. Trubisky could be a cheap QB in DFS during those weeks, and Robinson projects to thrive during these weeks.
Montgomery? He's coming off consecutive weeks when he was R6 & RB1. Houston is 31st in Fantay PPG allowed to RBs, while Jacksonville is 27th. The Vikings are no pushover, but they're just 15th in that ranking. David Montgomery as league winner sounds crazy after how he was considered middling during the preseason.

Aaron Rodgers/Davante Adams (Packers)
This is a pair that you start no matter what. Then take a look at the opponents during the playoffs: @Detroit, Carolina and Tennessee. They are ranked #28, #24 and #27, respectively, against the pass according to Football Outsiders.
Rodgers and Adams have been torching defenses, no matter what the rankings. The Bears are currently #8 against the pass, and Rodgers made it look easy against them. Pro Football Focus has Adams as the top-rated WR in its rankings, and that's even with him missing time this season. NFL.com tweeted that Adams is having the second-best season as far as Fantasy PPG for WRs since Elroy "Crazy Legs" Hirsch in 1951. That's about 10 years before people actually played fantasy football. If you have either or both of these icons of Cheesehead Nation rostered on your lineup, you're feeling pretty good about yourself.

Tom Brady & WR (Buccaneers)
Plenty has been made of Brady's recent hard times in the passing game. It's not age. It's the opposition. The Saints, Rams and Chiefs make up 3 of the past 4 defenses that Brady has faced off against. Most QBs are struggling against that crucible of teams. 
Now look at who's coming up during playoff weeks: Minnesota, @Atlanta and @Detroit. These defenses have all struggled against the pass this season. Even on the road in domes, we've seen enough how Brady performs in Super Bowls to know that the GOAT relishes playing indoors when most of the country is at or near freezing.
Justin Herbert & Keenan Allen (Chargers)
To say that Herbert has been a revelation is an understatement. Before this season, for me the gold standard for rookie QBs has been Dan Marino in 1983. In 9 games as a starter, Marino threw 2210 yards and 20 TDs against 6 INTs. Herbert is already at 3224 yards in 10 games, tossing 24 TDs and just 9 INTs, even after that debacle against the Patriots this past week. Not bad for someone who was considered a project coming into the season.
Now look at who the Chargers face in the playoffs: Atlanta, @Las Vegas and Denver. Herbert and Allen have already connected plenty against the Raiders and Broncos in earlier divisional games – 9 catches for 67 yards and a score against the Broncos and 9 receptions for 103 yards and a TD against the Raiders. The Falcons? We've already talked about how against the pass they are incredibly vulnerable.
Now, for Herbert's next act, all he needs to do is match Marino's sophomore season numbers of 5084 yards and 48 TDs. That's all.
ABAJO
Josh Allen (Bills)
Allen is as courageous as any player in the NFL, the way he extends plays and relishes drawing contact. He's not going to be afraid of a schedule that goes Pittsburgh, @Denver and @New England. 
The Steelers have one of the premier defenses, though their pass rush took a hit with the loss of Bud DuPree for the remainder of the season. Their DBs have been injured of lates. Still, Football Outsiders has the Steelers #1 against the pass and #3 against the rushing game.
Anyone watching the Week 12 Sunday Night Football tilt between the Chiefs and Broncos could see that HC Vic Fangio can still draw up a scheme that can give even the best QBs fits. The Broncos are #5 against the pass on the same Football Outsiders list.
Then look at Allen's game log. The one clunker came in Week 8 when he completed just 11 of 18 passes for 154 yards, zero TD and 1 INT. His fantasy day was saved with a rushing TD, though he totaled just 23 yards on 10 carries. The opponent: New England.
Dalvin Cook (Vikings)
Yes, there are some players who appear to be matchup proof. And if you took Cook with your first-round pick, you're plenty happy that he put you into the fantasy playoffs. But even the greatest RBs have a tough time finding room against the best of defenses. 
During his greatest seasons in 1978-80, Hall of Famer Earl Campbell met up with the legendary Steel Curtain defense 8 times. He failed to reach 100 yards in all but one game, and once was stonewalled for merely 15 yards on 17 carries in a 1980 playoff game.
Cook may not be facing Mean Joe Greene & Co., but here are the land mines he's got to work around during the next 3 weeks: @Tampa Bay, Chicago and @New Orleans. The Buccaneers have the top defense against the run, the Bears are #5 and the Saints are #2. Cook looked strong in getting 37 total touches against the Bears this past Sunday, though the Vikings have to make sure to not wear him out during the most important time of the season. HC Mike Zimmer talked of Cook being banged up before this game. Was he really doing the pool hustler's trick?
Deshaun Watson (Texans)
After losing an All-Pro WR in DeAndre Hopkins and enduring the final days of the Bill O'Brien regime, Watson is on his way to having his best season of his career. It's still amazing that he's never thrown for 30 TDs in a season, and through 12 games he has 24 (against just 6 INTs). 
But the next two weeks are going to be difficult for him. The Bears dropped to #8 against the pass after allowing 402 yards to Matthew Stafford this past week. Still, it's Watson leaving the friendly confines of the dome in Houston for the December weather in Chicago.
Then he faces the #6 Colt defense that he just touched up for 341 yards in Week 12, though Indy was not in top form in the defensive backfield because of injuries. With a return to health, and playing at home, the Colts figure be a tougher out the second time around.
Don't worry about the Bengals in Week 16. If you rode Watson to championship week through those first two hurdles, you'll be rewarded with a date with the #26 Bengals' pass defense.
Statistical sources: Pro Football Focus, Football Outsiders and Pro Football Reference.