If you're reading this, you're likely in the championship of your fantasy football league. I'm in two title matches. There are few things that match winning the championship. It's the culmination of months and hundreds of hours studying and obsessing over players and lineups. We do it for the love of the game. Yes, money leagues bring with them a cash prize, but if you were all doing this for the cash I'd tell you to do something more cost-effective with your time, because few leagues have a payout to match up with the amount of time we all spend on this "casual" pastime.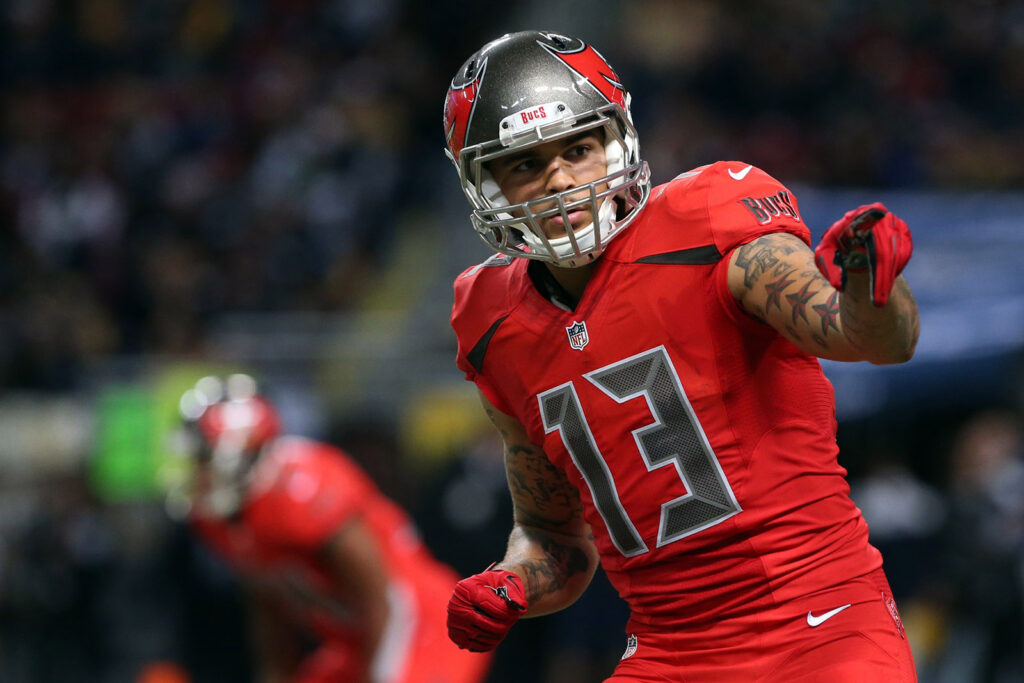 Playing this week is a balancing act of research, momentum and loyalty with playing the hot hand. How many people have ridden a particular QB during the season, only to drop that player in favor of Jalen Hurts for the final? I had a similar situation two years ago. My team rode Jared Goff most of the season, but picked up Nick Foles right before title week. My co-owner and I went back and forth up until just before kickoff that Sunday. We decided to ride with Goff because he'd been our guy that season. Naturally, Foles went off for 471 yards and 4 TDs. Lucky for us that Goff had a decent game with 2 TDs while the rest of our afternoon players went ballistic, giving us a shootout victory. So loyalty was rewarded by karma. At least that's what we told ourselves as we enjoyed the spoils.
We all got to this point making well-researched guesses, quick thinking and a little luck. Keep doing the homework then and then enjoy some holiday fun with the family. But be ready to make some updates all weekend as you ride the roller coaster of Championship Weekend. Let's get into it. Salud!
QUARTERBACKS
ADENTRO
DFS START OF THE WEEK
Jalen Hurts @ DAL
Phenom status was earned last week by Hurts when he went loco all over the field in Arizona for 338 passing yards, 63 rushing yards and 4 total TD. The Cowboys have improved to #18 against the QB in Fantasy PPG since Week 11, but this is still a defense to target. They're allowing 20 yards rushing to QBs over that span, a figure Hurts should surpass by halftime.
Tom Brady @ DET
The ageless wonder has a wonderful matchup, as the Lions are last against the QB position in Fantasy PPG allowed, and Brady has been chucking it deep (hint, for a WR coming later). Even without any rushing yardage, this is a game where Brady can throw for 350 yards and 3+ TDs.
Justin Herbert vs DEN
With all the attention being paid to Hurts, it's almost been forgotten that Herbert has been a star from his emergency start in Week 2. He also snapped a short slump last week with 314 yards and 2 TDs against the Raiders. Up next are the Broncos, who Herbert torched for 278 yards and 3 TDs in Week 8 shootout in Denver. The Broncos have been giving to the QB position, #23 in Fantasy PPG this season.
AFUERA
Russell Wilson vs LAR
When Wilson faces teams with good pass rushes, he has struggled. Last week against Washington's ferocious front four, he threw for 121 yards, 1 TD and 1 INT. That was for the entire game. Earlier this season he'd throw for that many yards in a quarter. Aaron Donald is definitely a contender for NFL Defensive Player of the Year, and he was a part of the unit that kept Wilson and the Seahawks out of the end zone and intercepted him twice on a day the Seattle signal caller threw for just 248 yards in Week 10.
Ben Roethlisberger vs IND
Big Ben was the QB33 last week. Do we need to remind you that there are just 32 teams in the NFL? Something has looked very off recently with Roethlisberger, and it was highlighted by that first-half debacle on Monday Night Football against the Bengals. Even at home against a Colts' defense that has been beaten of late, pass on Ben.
RUNNING BACKS

AFUERA
DFS START OF THE WEEK
David Montgomery @ JAX
Just like we predicted, Montgomery is the RB1 since week 12, as he's rushed for 434 yards and 5 TDs over that span. He added another score through the air. The Jags are 30th in the league in rushing yards allowed on the season and Fantasy PPG given up to the RB position since Week 11, which is dead last.
Leonard Fournette vs DET
The former LSU great gets the primary carries now that Ronald Jones has been ruled out. He went for 14 carries, 49 yards and 2 TDs last week, so he's very much getting the carries down near the goal-line. The Lions are #27 against RBs in Fantasy PPG since Week 11, so it's a great spot for Fournette to be a league winner for teams.
Le'Veon Bell vs ATL
With the backfield to himself, Bell has a chance to flourish. Last week in part-time duty, he ran 15 times for 62 yards and 1 TD against the Saints, who have one of the top run defenses in the league. The Falcons are just #17 against RBs in Fantasy PPG since Week 11, so this is a prime sport for him.
Giovani Bernard @ HOU
Bernard may be the only hope for the Bengals to slow down the Texans down in the Lone Star State. Subbing in for Joe Mixon, Bernard totaled 2 TDs and ran 25 times for 83 yards. The Texans are #31 in Fantasy PPG allowed to the RB position since Week 11. Opportunities will be plentiful for Bernard.
AFUERA
Mike Davis @ WAS
Since Week 5, Davis has a high of 66 yards rushing. And Christian McCaffrey was only active for one of those games. Last week he only mustered 59 yards on 14 carries against what has been a porous Packer defense. Up next is Washington, which is allowing the fewest Fantasy PPG since Week 11. The Panthers are better off putting CMC on the shelf until the 2021 season.
Chris Carson vs LAR
Carson has received double-digit touches the past three weeks, facing a formidable run defense each time. His high was 76 yards against the Jets in Week 14. The Seahawks are trying to get Carson's legs under him for the playoffs, but this will be a tough matchup for him. On the season the Rams are 4th in the fewest Fantasy PPG allowed to the RB position.
WIDE RECEIVERS/TIGHT ENDS
ADENTRO
START OF THE WEEK
Mike Evans @ DET
Brady is second in the league in intended air yards, and guess who he's been looking for more than anyone? Evans is averaging 11.8 ADOT, and he's been a weapon near the goal-line. He's 4th in the league with 11 TDs. The Lions' secondary has been decimated with injuries and the team is 32nd in defending WRs since Week 11. This is a smash spot for Evans.
Stefon Diggs @ NE
Good news for Bills fans is that Diggs is practicing in full after suffering an injury scare when he limped off the field last week. Add to it that reigning Defensive Player of the Year Stephon Gilmore was just placed on IR by the Patriots, so the matchup will have to wait for next year. Diggs is leading the NFL with 111 receptions, so expect Josh Allen to be looking his way often on Monday Night Football.
Marvin Jones vs TB
With 44 targets in the past 4 games, Jones is making the most of the absence of Kenny Golladay. Last week he caught 10 balls for 112 and 1 TD. After a great start, the Bucs have been gashed in the secondary to the tune of being dead last in Fantasy PPG allowed the past 5 weeks. Jones is set up to be a sneaky-good WR2 and DFS play this week.
Jarvis Landry @ NYJ
The Jets have been running UDFA Javelin Guidry out there in the slot, and Landry has a chance to "Bless 'em" often on Sunday. With 38 targets the past four games, Landry has been the beneficiary of Baker Mayfield's hot recent run. He also has 3 TDs over that span.
AFUERA
T.Y. Hilton @ PIT
This is going to be a tough return to Earth for a player who has seen resurgence of late. After tallying 4 TDs in great matchups during Weeks 12-14, Hilton meets up with a Pittsburgh defense that is #3 in defending WRs since Week 11. This is also a dome team going on the road to the chilly Steel City at Christmas time, which is never a good recipe for fantasy success.
Tyler Lockett vs LAR
It's now 8 weeks since that 200-yard nuclear effort that is looking more like a mirage every week. The Seahawks are just not throwing as much as they were earlier in the season, and Lockett has to deal with a Ram secondary that is #1 against the WR position all season.