About 20 years ago, I read Peter King's recap of the Divisional Round of the NFL playoffs in Sports Illustrated. He called it the greatest weekend of football all year. I hadn't thought of it at the time, because I was focused on the games, but he was 100% right.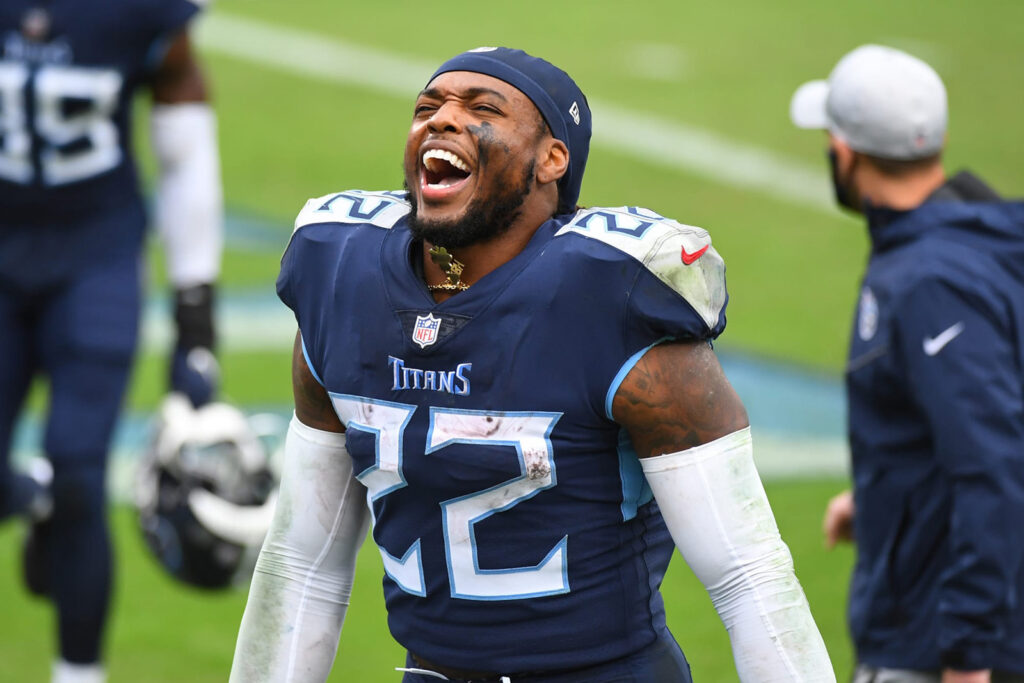 This was the NFL stretched over both days of the weekend. There were no college bowl games to compete. Just a quartet of island NFL games, each one an oasis of gripping, maximum-intensity football played at the highest level by the best teams of that season. Not too many undeserving teams make it to the Divisional Round..
I know there have been plenty of opinions shared about the Super Wild Card Weekend's games. Four of the six games were blowouts, and the other two had some warts on them, so they could hardly be called classics. Still, there was some great football played by the likes of Josh Allen and Patrick Mahomes. They just did it against teams that were overmatched in the presence of rarefied greatness.
That's not what's shaping up this weekend. We've got a pair of QBs coming off scintillating playoff performances that could be compared to any before them. We've got caliente defenses. We even have the return of the player who was having the most dominant start to a season for any RB, before his foot had different ideas.
We might even have a game or two that we talk about for a long time, like the Chiefs' 22-17 victory over the Browns last year, when Mahomes was knocked out of the game and backup Chad Henne came in and converted a big fourth-down play in the closing minutes to seal the victory. Yes, memorable.
For DFS purposes, these breakdowns and DraftKings dollars are for all four games. The beauty is that you could play this weekend in two-game slates each day. Or even individual Captain Showdown games. But here, we're taking all four games into account, because it's the greatest weekend of football all year. Have you heard? What hopefully will make this weekend great is that weather is not expected to be an issue. In three of the games, the temperatures will be nearing freezing in Kansas City and Nashville, and barely in double digits up in Green Bay. But no snow, rain or wind are in the forecast. All defensive rankings are since Week 13. Listos, familia. It's going to be great.
SATURDAY 
BENGALS (10-7) @ TITANS (12-5)
TEN -3.5 / 47
38 & Clear (no wind)

BENGALS
Will Joe Burrow (6600) throw? The Bengals' game plan may come down to whether they give Burrow the keys. The Titans D has yet to allow a 100-yard rusher this season, and that includes two games against Jonathan Taylor. I'm fading Joe Mixon (6600) because of this. If the Bengals are to win, they need to air it out. The Titans have allowed three 300-yard passers since Week 12. If the Bengals are trailing, that means a lot of Burrow. And it means plenty of Ja'Marr Chase (7100), who in his last three full games has 34 targets and went over 100 yards in each game. Tee Higgins (5700) needs to get out of his mini-slump since his 12-194-2 blowup in Week 16. If Burrow's throwing, Higgins is an option. The same can be said for Tyler Boyd (4800), who has TDs in four straight games. WRs Deebo Samuel and Danny Amendola both went for 100+ yards in the closing weeks of the season against the Titans. C.J. Uzomah (3400) is a cheap option at TE, as he has at least 6 targets in 5 of his last 6 games. 
DEF QB (24) RB (9) WR (25) TE (32)
TITANS 
How many carries is King Henry going to get? Derrick Henry (7500) is the focus of so much intrigue this week, as reports have surfaced saying he's ready for a full workload. I say pump the brakes. Players returning from injury – especially RBs recovering from foot injuries – rarely get a full workload. The Bengals just allowed 127 total yards to Josh Jacobs last week, so they can be beat. I just see Henry sharing carries with D'Onta Foreman (5400). Ryan Tannehill (5800) is a cheap play, but it's hard to see him throwing more than 30 times in a game where the Titans will focus on the run. When they do pass, A.J. Brown (6200) will be the focal point, and he's cheap in DFS. Since his 11-16-145-1 monster Week 16 game, he has just 11 combined targets. This is the playoffs, and Tannehill will target his best receiver. Julio Jones will be tempting, especially after seeing 9 targets last week. It's hard to project him getting 10 targets when Brown should see at least that many. Anthony Firkser (3100) is a cheap play at TE with a great matchup (#32 TE defense), but he hasn't surpassed 5 targets since Week 11. Dart throw. 
DEF QB (1) RB (1) WR (13) TE (10)
49ERS (10-7) @ PACKERS (13-4)
GB -6 / 47
11 & Clear (9 MPH wind)

49ERS 
How are Jimmy Garoppolo's (5200) hand and shoulder going to do in sub-freezing temperatures? With so many good options, he's not worth paying down for. If you want to save some DK bucks, go to Tannehill. Is Elijah MItchell (5800) a good bet? In his last six starts, Mitchell has at least 21 carries. While people have been down on the Packers' run D, only Nick Chubb (126 yards) has over 55 rush yards against Green Bay since Week 12. Deebo Samuel (7600) is a more economical pivot off Cooper Kupp. In his last 5 games he has at least 10 touches, and his low in total yardage is 82. He has 4 TDs over that span.  Brandon Aiyuk (5200) is a tough call, because he's averaging exactly 6 targets in his past 4 games. But it's hard to project with confidence that he's going to produce a big game. Jauan Jennings (3400) is a cheap dart throw only, because his season high in targets is 7. George Kittle (5300) has a great matchup against the #28 TE defense, though he hasn't seen more than 7 targets in any game since Week 14 – he saw 15 in that game.
DEF (13) RB (7) WR (27) TE (4)
PACKERS 
Rodgers is 0-3 against S.F. in the playoffs. Is this the week he breaks the streak? It may depend on if the Green Bay O-line continues to do well against a great, albeit injured, 49ers pass rush. Aaron Rodgers (7100) to Davante Adams (8500) is a productive and pricey stack, and one where Adams has been targeted at least 13 times in 3 of his last 4 full games. Cooper Kupp and AJB each torched the 49ers secondary, so expect more of the same from Adams. Rodgers quietly threw for 261 yards and 2 TDs against the 49ers in Week 3. With Marquez Valdes-Scantling out, that leaves Allen Lazard (4400) as nothing more than a player you light a veladora for so he scores a TD. The matchup of the Packers run game against a 49ers defense that has bottled up RBs since James Conner had 163 total yards and 3 TDs in Week 9. Aaron Jones (6800) is more expensive than A.J. Dillon (5100), and their touches have been fairly similar since Week 15. I recommend going cheaper, especially with Dillon being a monster back delivering punishment in the red zone on the Frozen Tundra. 
DEF QB (29) RB (4) WR (8) TE (28)
SUNDAY
RAMS (12-5) @ BUCCANEERS (13-4) 
TB -3 / 48.5
58 & Clear (9 MPH wind)
RAMS 
Can Matthew Stafford (6200) have another clean game like the one he had Week 3 against Tampa (343-4-0 at SoFi Stadium)? The Bucs are healthy in the secondary, though they haven't seen a top-end QB since Allen threw for 308 yards and 2 TDs in Week 14 – leaving out that he also ran for 109 yards and a score. Stafford is an option to pay down from other players, though keep in mind that Andrew Whitworth is not going to protect his blindside (out with a knee injury). Is Cam Akers (5500) for real? He went for 18 touches for 95 yards to 13-58 for Sony Michel (5300), but that TB run D is legit (#8). No RB has hit the 100-yard mark against the Bucs since Khalil Herbert in Week 7. It's interesting that Cooper Kupp (8600) has exactly 7 targets in the past three games. The Rams are running the ball more, but Kupp needs to get fed because the matchup in the air is better. He caught 9 balls for 92 yards and 2 scores last time. This also bodes well for Odell Beckham Jr. (5300), who has scored in 6 of his last 8 games. Still, at that price he might not pay off if his targets end up at 4 like last week. Tyler Higbee (4000) had to keep an eye on Dallas Goedert going for 6-92-0 last week. If you want to save cash at TE, he's an option. 
DEF QB (4) RB (10) WR (12) TE (11)
BUCCANEERS 
Will the O-line be healthy enough to keep Tom Brady (6800) clean? With linemen Tristan Wirfs and Ryan Jensen both hobbled with bad ankles, that has me wanting to fade Brady, as he'll likely be backpedaling a lot against Aaron Donald, Von Miller and Leonard Floyd. He won't go for 432 yards and a TD like last time against the Rams. Who will start at RB for TB? I can't trust Leonard Fournette (5700) in his first game back from a hamstring injury. If he plays, he'll likely cede some snaps to Ke'Shawn Vaughn (4700) and Giovanni Bernard (5000). Mike Evans saw 10 targets last week, and turned them into 9-117-1 against Philly. It's clear he's numero uno in the passing game, though that will mean plenty of attention from All-Pro Jalen Ramsey. Hard to see Evans going over 100 yards again. Rob Gronkowski (5800) has 10+ targets in 3 of his last 5 games. He'll be a good option for the plays when Ramsey is on Evans. If you don't want to spend at the top for a TE (see next game), Señor Soy Fiesta will be ready to party in the Rams secondary.
DEF QB (18) RB (8) WR (20) TE (9)
BILLS (11-6) @ CHIEFS (12-5)
KC -2 / 54.5
39 & Clear (3 MPH wind)
BILLS 
Ali-Frazier had the Thrilla in Manila. This is something like Avengers at Arrowhead. If the QBs play anywhere near the way they did in the wild card round, both of the leading men will be superheroes. Josh Allen (7600) pretty much threw the football equivalent of a perfect game, scoring a TD on every drive. The memories of Joe Burrow going for 446 yards and 4 TDs against K.C. are still fresh because they were in Week 17. Allen can have that kind of game, and rush in a score. In a small slate, paying up for him is not too loco. Devin Singletary (5900) has 33 red-zone touches since Week 15, including last week. In that same span, he has at least 17 touches in each game, with a high of 23 that he's reached twice. The Chiefs have given up big games to Melvin Gordon (116 total yards) and Najee Harris (110 yards) late in the season, so Singletary is a great play. I don't love the inconsistency of targets that Stefon Diggs (6500) has seen. Before seeing 4 targets last week, he alternated double-digit target games (13-7-13-9-14) the previous 5 games. In a tight tilt, Allen should look for his #1 guy. At similar dollars, I'm going with the Cheetah in the other game. If you want a cheap piece of this game, keep Gabriel Davis (4600) in mind. He's only one week removed from seeing 14 targets, and he has that game-breaking speed that gets behind the defense. Also, keep in mind that Dawson Knox (4900) had 3 catches for 117 yards and 1 TD in the Week 5 matchup. In a game with so much fireworks, it's hard to see someone winning big bucks without players from this game.
DEF QB (8) RB (27) WR (3) TE (2)
CHIEFS 
The Buffalo D won't have Tre'Davious White, who's out for the season. That's a big letdown in the secondary that held Patrick Mahomes (7300) to 272-2-2 and 61 rush yards last time. Mahomes did most of his damage last week during a 10:30 stretch that started in the first quarter. Back in Week 14, Brady went for 363 yards and 2 scores against the Bills, the last time they were tested by a top QB. Chris Godwin and Evans combined for nearly 200 yards in that game, so that makes Tyreek Hill (6600) a tasty option for those looking for bargains off the high-end WRs. He's further away from that Week 18 heel injury, so his targets should be well into the double-digits – his target share was 27% in Week 17. Travis Kelce (6500) had 10 targets last time, and turned it into 6 catches for 57 yards and a score. He'll have to surpass those numbers if the Chiefs are to have a shot. Will Jerick McKinnon (4800) be the dual threat again? With 142 yards and a TD, McKinnon was a revelation in relief of Darrel Williams last week. Williams may not factor into this game, but Clyde Edwards-Helaire (5200) sure will. This backfield has timeshare written all over it, so unless you feel good about either of the options, I recommend passing.  Mecole Hardman (3900) and Byron Pringle (4200) are cheap plays – barratos – though Pringle is the only one who's interesting. In 3 of his last 4 games, he has at least 7 targets and scored twice in a pair of those games. 
DEF QB (22) RB (26) WR (29) TE (7)
SOURCES: PFF / Pro-Football-Reference / Fantasy Pros / Football Guys / Lineups.com / RotoGrinders.com