As of this writing, we've had 3 games moved off their regularly scheduled programming. Raiders-Browns is noW on Monday Night Football. Rams-Seahawks and WFT-Eagles is going to become a Tuesday night doubleheader.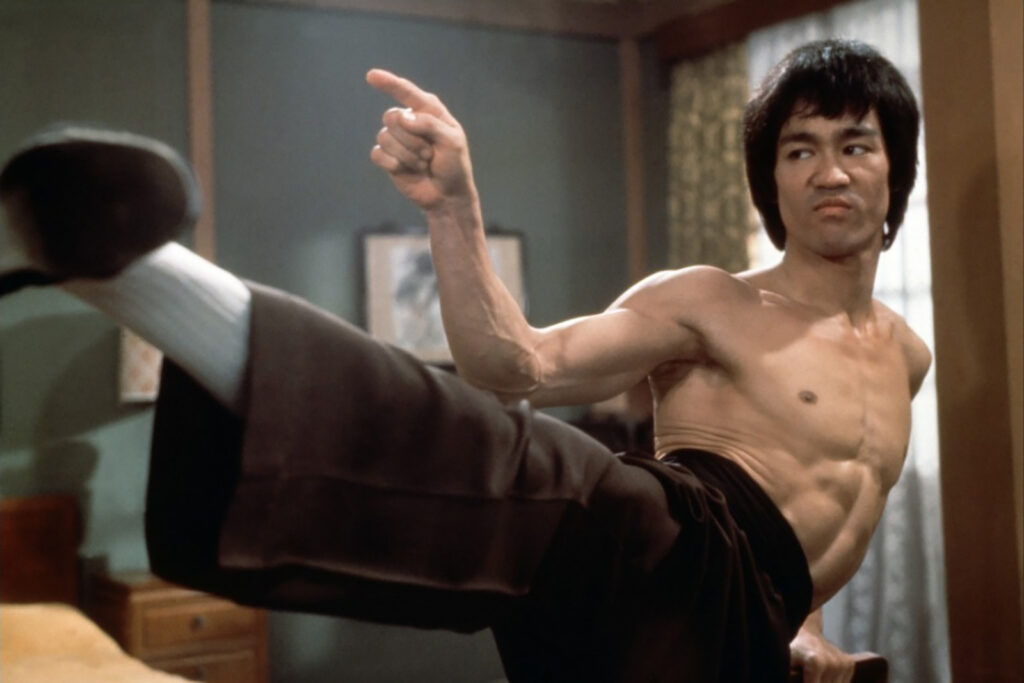 This week in the NFL has a bit of that feel, and it's amplified by the start of the fantasy playoffs for most leagues. Familia, stay cool. Keep an eye oI know it's inconvenient with it being Week 1 of the fantasy playoffs, but Familia, we've been reacting to the changing times for the past 2 years. Bruce Lee would say, "Be water." That's what we're doing. Sometimes it feels like we're floating in the ocean, and this week's COVID-related postponements feel like a crashing wave. Do what you need to do to stay above water. Keep watching NBC Sports EDGE, Fantasy Pros and Twitter for the latest updates. I'll make recommendations based on the news here and on Twitter.
You may have players who have to sit because they're in medical protocols. Hit the waiver wire and make some additions to add to your depth. Be ready to react up to kickoff for every game.
Above all else, remember that this is fun, dammit. And that this is a combination of research, scouring the free agent pool and having a little luck. If you win, you'll have a great story. Even if you lose, you may have a fun story to remember. I still tell people about how last year one of my teams almost came back after Alvin Kamara's Christmas Day miracle game for the opposition. It was a helluva comeback for us to make it competitive, but we ultimately lost. Still fun, though.
Going to focus on the Sunday afternoon through Tuesday games (Raiders-Browns and WFT-Eagles were moved here). As with the previous column, all defensive rankings are for Weeks 10-14. Salud! And I really mean that for the players.
SUNDAY 1 P.M.
BENGALS (7-6) @ BRONCOS (7-6)
DEN -2.5 / 44
BENGALS
Is Joe Mixon ready to break out after a 2-game mini-slump? Here are his rushing yards the past couple games: 58 and 54. The Broncos have built a solid defensive reputation behind HC Vic Fangio, but a UDFA named Craig Reynolds gashed them for 99 total yards last week for teh Lions. In Denver. Add to it that Mixon will be another week removed from his illness that slowed him recently. 
DEF QB (13) RB (3) WR (23) TE (32)
BRONCOS
Start Javonte Williams and Melvin Gordon? Yes. Both. With Gordon's return from missing a game, both players were in double digits in carries: Williams at 15 and Gordon with 24. With that kind of usage, even against a good Bengals run D they should be started. In Week 13, Austin Ekeler went for 104 total yards in Cincinnati. Williams and Gordon are talented runners and are varying degrees of threats in the passing game. Double Adentro!
DEF QB (17) RB (13) WR (7) TE (11)
FALCONS (6-7) @ 49ERS (7-6)
SF -9 / 45.5
FALCONS
Sit Kyle Pitts against the top-notch 49er defense against the TE? On the one hand, Pitts is the TE8 with 770 receiving yards and 1 TD on the season. T.J. Hockenson went for 8-10-97-1 in Week 1, but no TE has gone over 56 receiving yards against the 49ers since. The only thing that tips the scales to Pitts is that the TE landscape is so barren. I have him on a playoff team with Ricky Seals-Jones as a backup. I'm starting Pitts. Barely. 
DEF QB (29) RB (19) WR (31) TE (16)
49ERS
Worried about Deebo Samuel? Here are his targets in his last 3 games: 2, 4 and 1. Samuel was the WR1 overall for Week 10 with just 5 targets, because he added 5 rushes on the way to totaling 133 yards and 2 TDs. Elijah Mitchell is out, so Samuel will get plenty of rushing work again. The hope is the targets creep up enough so this dynamic wonder can get up to double-digit touches against a defense that has been beaten up by the pass and run.
DEF QB (11) RB (12) WR (28) TE (1)
PACKERS (10-3) @ RAVENS (8-5)
GB -5.5 / 43.5
PACKERS
Starting both Aaron Jones & A.J. Dillon against the #1 rush defense? Yes, largely because the fantastic and underrated O-line that still has yet to see All-Pro LT David Bakhtiari line up this season. Against a very good Ram D, Dillon went for 90 total yards in Week 12. Last week, Jones had 8 touches, with the only other time he was in the single digits was in the opener. Both players get healthy touches, and the Ravens have given up some yardage to RBs like the 107 total yards to Najee Harris in Week 13.
DEF QB (24) RB (9) WR (30) TE (6)
RAVENS
Has Devonta Freeman found the Fountain of Youth? He's been partying like it's 2016 since the Week 8 bye, with double-digit touches in each game since. His workload has really grown the past 4 weeks, as this is his touch count over that span. 22, 17, 19 and 18. The Packers are good against the RB, but some runners have caught passes out of the backfield like Dalvin Cook (29 receiving yards) and David Montgomery (39).
DEF QB (20) RB (1) WR (24) TE (22)
SUNDAY NIGHT FOOTBALL
SAINTS (6-7) @ BUCCANEERS (10-3)
TB -11 / 46.5
SAINTS
Are you starting Taysom Hill? I'm putting my money where my mouth is in one of my toughest home leagues, so here's why I'm starting him. He has 22 rush attempts in his first couple starts of the season, and has gone for 174 yards and 2 scores. Add to it, the Bucs have had trouble with rushing QBs. Josh Allen ran over the Bucs for 109 yards, and he was preceded by Jalen Hurts (44 yards and 2 TDs) and Justin Fields (38 yards). The Saints really only have Alvin Kamara as another weapon, so fire up Hill if you have him.
DEF QB (28) RB (7) WR (10) TE (17)
BUCCANEERS
Can anyone stop the Bucs? Last regular season, it looked like the Saints had Tampa Bay's number in a couple lockdown performances. Even in a 36-27 loss earlier this year, Tom Brady passed for 375 yards and 4 TDs with 2 INTs in New Orleans. The Saints have held the last 5 QBs to 260 yards or less, though Allen passed for 4 TDs and Hurts rushed for 3 more.
DEF QB (26) RB (20) WR (22) TE (24)
MONDAY NIGHT FOOTBALL
RAIDERS (6-7) @ BROWNS (7-6)
LV -1.5 / 38.5

RAIDERS
What to do without Darren Waller? Here are Hunter Renfrow's targets for the last 6 games: 9, 9, 4, 9, 10 and 14. He saw 33% targets last week, and has been a top 12 WR 5 of the last 6 games. Renfrow has arrived, Familia. Also, Josh Jacobs has 15 targets his past 2 games.
DEF QB (32) RB (31) WR (25) TE (27)
BROWNS
Who's left to play? Baker Mayfield, Jarvis Landry and Austin Hooper are on the COVID list. HC Kevin Stefanski tested positive. Even in a good matchup, it's hard to trust anyone other than Nick Chubb to start in the fantasy playoffs. Donovan Peoples-Jones, who had 7 targets in Week 14, may be the last man standing in a fantastic matchup. Keep an eye on players who are coming off the COVID list. 
DEF QB (8) RB (17) WR (3) TE (30)

VIKINGS (6-7) @ BEARS (4-9) 
MIN -6 / 44.5
VIKINGS
Could Dalvin Cook go for 200 yards again? Total yards are definitely doable. With Alexander Mattison missing, Cook could see another 28 touches like last week. Aside from allowing 85.2 rushing yards per game and getting run over by Elijah Mitchell for 137 rushing yards in Week 8, the Bears are giving up yards through the air to RBs. Aaron Jones, Devonta Freeman and James Conner have all rolled up at least 30 receiving yards against Chicago. Cook will catch 4-5 balls and run up some yardage.
DEF QB (30) RB (14) WR (32) TE (18)
BEARS
Is Justin Fields worth starting? It's not too loco an idea. He's the QB16 in ECR going into this week, but this matchup could warrant some consideration. The Vikings are allowing 282.4 passing yards and have given up 12 TDs through the air since Week 10. Fields will have open receivers, but it is with his legs that he could do some damage. Maybe he won't rush for 120 yards like Lamar Jackson did in Week 9, but getting close to the 74 yards that Fields rushed for last week is quite possible. 
DEF QB (31) RB (21) WR (14) TE (21)
TUESDAY NIGHT FOOTBALL
SEAHAWKS (5-8) @ RAMS (9-4)
LAR -4.5 / 45.5
SEAHAWKS
Worried about DK Metcalf? He's the WR56 since Wk 10 and averaging 6.9 Fantasy PPG over that span. That just doesn't cut it for a player taken #20 overall and the WR6, according to 2021 ADP. What I do like are the 8 targets he's gotten in 4 of the past 5 games. That could increase if Tyler Lockett remains out on the COVID list. Deebo Samuel, Davante Adams, Randall Cobb and A.J. Green have all had 95+ receiving yards against the Rams since Week 10.  
DEF QB (15) RB (29) WR (6) TE (31)
RAMS
Is Van Jefferson a must start if OBJ misses? Jefferson has TDs in each of his last 3 games, though this past Sunday he had just 3 targets. The previous 6 games Jefferson had between 6-9 targets in each, and he's run routes 86% of the time he's been on the field this season. The Seahawks are allowing 294.6 passing yards per game. Even if OBJ plays, Jefferson is very much an option in this prolific attack.
DEF QB (16) RB (11) WR (27) TE (7)
WFT (6-7) @ EAGLES (6-7)
PHI -7 / 44
WFT
What Antonio Gibson are we getting? He had 10 carries last week, but the previous 4 games he averaged almost 24 carries per game. J.D. McKissic has still not practiced after his concussion, so Gibson is in line for a big day. Even though the Eagles are #5 against the RB, Mark Ingram ran for 88 yards and caught 6 balls for an additional 25 yards in Week 11. 
DEF QB (18) RB (10) WR (19) TE (4)
EAGLES
Do you trust Devonta Smith and Dallas Goedert if Gardner Minshew is starting? Goedert went for 6-6-105-2 last week, while Smith caught just 2 balls for 15 yards. Washington has been better against the pass of late, but you're definitely starting Goedert. Smith is in flex consideration. 
DEF QB (22) RB (5) WR (5) TE (28)
SOURCES: PFF / Pro-Football-Reference / Fantasy Pros / Football Guys / Lineups.com