IAs I've said before, I'm a huge Bruce Springsteen fan. I've seen him in concert more than a dozen times over the past 30+ years, though I have friends who are pushing triple digits and call me a rookie.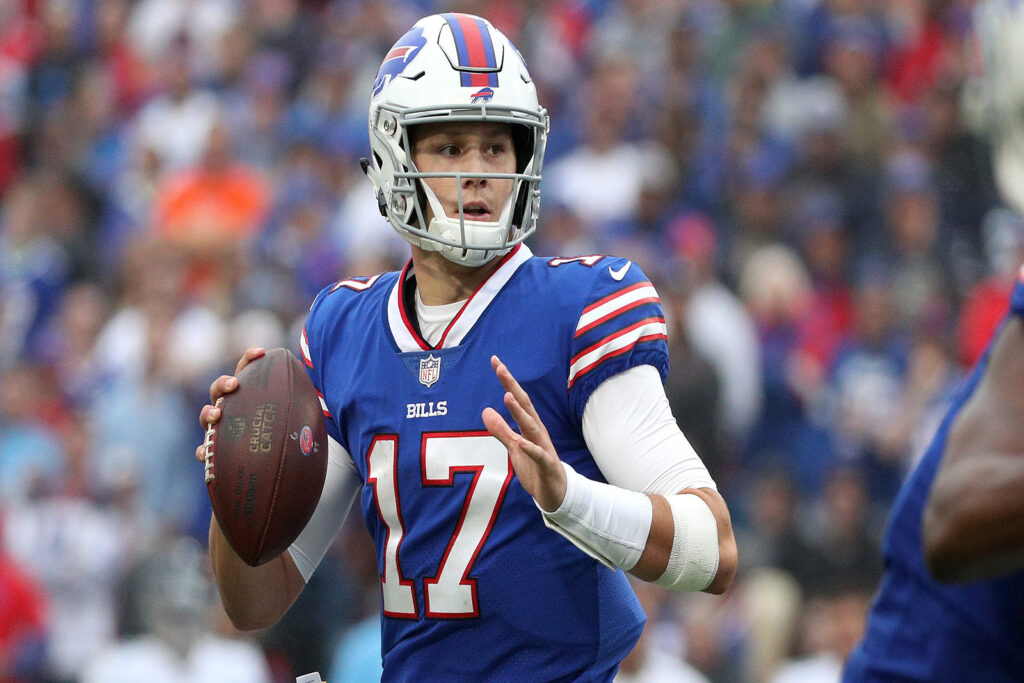 There's more time for analysis that will impact 2022. "It's winnin' time," as Magic Johnson used to call the p
One of my favorite songs of his is Dancing in the Dark, his upbeat song that gets the feet moving and the video launched Courtney Cox's career. That's a whole other segue. The song is about wanting to write a new song, but not knowing what to say. He wrote and recorded it in a few days, and ended up with one of his biggest hits.
A lot of fantasy analysts are reaching that point in their content creation during the dog days of the fantasy football season. We're all trying hard to be original, but find ourselves grinding to research and create something coherent for our readers. It reminds me of my days working in baseball, when August would hit we would all be so tired. But if the team was in the playoff hunt or had players enjoying special seasons, we found an extra gear to power through and finish strong.
That's what I'm telling all of us to do, both to you our readers and all my friends in the fantasy content-creation business. Time to find that extra something and enjoy these next few weeks, because once the new year hits and our fantasy championships are crowned, we're going to miss this daily grind. Even if we're sleeping more.
Time for Adentro y Afuera 2.0, the Sunday afternoon/evening and Monday Night Football games. As with the 1.0 version, we're answering one big question per team, per game. All defensive rankings are PPR format. Salud, win and get in!
DET (1-10-1) @ DEN (6-6) 
DEN -7.5 / 42
DET
Anyone on the Lions startable going to Mile High, D'Andre Swift and Jamaal Willams out? Jared Goff and Amon-ra St. Brown had several nice connections last week, but that was at home against a suspect Vikings secondary. It's not happening again on the road at altitude against a secondary that gave Patrick Mahomes all he could handle.
DEF QB (15) RB (10) WR (28) TE (25)
DEN
How will the carries be split if Melvin Gordon and Javonte Williams are both on the field? In Weeks 8-12, when both were healthy, here is how the carries were split: Gordon (57) & Williams (48). Much as the fantasy industry would love to make play-calling decisions for teams, it's still Vic Fangio and his crew making the game plan. It'll be a split, and Williams aficionados will have to hope he runs unopposed in 2022.
DEF QB (24) RB (15) WR (7) TE (7)
NYG (4-8) @ LAC (7-5)
LAC -10.5 / 44
NYG
Will Mike Glennon starting lead to 8 in a box for Saquon Barkley? The Chargers have been better of late against the run, where they are still vulnerable is RBs catching balls out of the backfield. The Giants would do well to get Barkley the ball in space – he had 9 targets last week – as Javonte Williams had 57 receiving yards against them 2 games ago.
DEF QB (12) RB (19) WR (21) TE (20)
LAC
Who's going to catch passes if Mike Williams and Keenan Allen are out? As of this writing, they were both still on the COVID-IR. That's 17 targets on average over the last 6 games. The pecking order would appear to be Austin Ekeler, Jalen Guyton, Jared Cook and Josh Palmer. Special note: Yahoo's Liz Loza mentioned how Ekeler himself picked up Palmer right after hearing of Allen's being played on the COVID list. 
DEF QB (25) RB (17) WR (16) TE (22)
SF (6-6) @ CIN (7-5) 
SF -1.5 / 48.5
SF
Who is going to carry the load? Elijah Mitchell (concussion), Jeff Wilson Jr. (knee) or Jamychal Hasty (13 carries on the season) are the RB options. As of Thursday, Deebo Samuel was still not practicing, but if he's back he'll get some carries. Look for another good George Kittle game against a defense that gave up 116 yards to Darren Waller in Week 11.
DEF QB (9) RB (27) WR (30) TE (1)
CIN
Ja'Marr Chase or Tee Higgins this week? Both? The combos of Tyler Lockett-D.K. Metcalf and Justin Jefferson-Adam Thielen each had success against the #30 defense against the WR. A warm-weather team going into 42 degrees could also be a factor in the defense relenting. 
DEF QB (11) RB (13) WR (14) TE (29)
BUF (7-5) @ TB (9-3)
TB -3 / 53.5
BUF
Will Josh Allen be better in 79 degrees and going against a D that's given up big passing yards to Matt Ryan (297) and Carson Wentz (306) in the last 2 games? This is the highest over/under of the weekend, and the Bills put the entire offense on Allen to produce. Look for a big Allen game as the Bills just don't have a running game against a vaunted run defense that has shown some cracks of late. 
DEF QB (2) RB (24) WR (2) TE (2)
TB
Will Tom Brady further exploit the Buffalo defense that's missing Tre'davious White? The Bills have not faced a top QB since Week 5 in Mahomes, so expect Brady to take plenty of shots. Also, Leonard Fournette is a good bet to run all over the Bills, as Jonathan Taylor and the Patriots had big running games the past 2 weeks.
DEF QB (10) RB (22) WR (16) TE (22)
SUNDAY NIGHT FOOTBALL
CHI (4-8) @ GB (9-3)
GB -12.5 / 43.5
CHI
Is David Montgomery going to be a league winner again? The Packer defense has been much improved against the run of late, but during the fantasy playoffs Montgomery faces these defenses (with ranking against RB): Vikings (22), Seahawks (31) and Giants (20).
DEF QB (20) RB (12) WR (3) TE (24)
GB
More Aaron Jones & A.J. Dillon as a 1-2 punch? Dillon out-touched Jones 25-10 in the last game before the bye, but it was Jones' first game back from injury. The carries will be more even, but with temperatures freezing and 13-MPH winds, the Packers will pound the rock.
DEF QB (18) RB (6) WR (26) TE (14)
MONDAY NIGHT FOOTBALL
LAR (8-4) @ AZ (10-2)
AZ -2.5 / 51.5 

LAR
Is Matthew Stafford back? He hasn't had a good game against a good defense since going for 343-4-0 against the Bucs in Week 3. Arizona's defense is very good against the pass, so the Rams may need another Sony Michel game like last week when he ran for 121 yards and 1 TD.
DEF QB (16) RB (4) WR (18) TE (11)
AZ
At 10-2, why are they not in Super Bowl talk? A dome team winning in the cold and rain last week in Chicago was one of the more impressive victories of the season, even more than going to SoFi Stadium and punching the Rams in the nose, 37-20 in Week 4. The Cardinals are 7 for 7 wins on the road, all by 10+ points. James Conner is the RB10 and with 14 TDs he's #2 in the NFL. The Ram run D is #4, though Mitchell and Dillon each hit 90 total yards recently against them.
DEF QB (13) RB (28) WR (7) TE (18)
SOURCES: PFF / Pro-Football-Reference / Fantasy Pros / Football Guys / Lineups.com