After last week when I almost didn't write this column because the pickings were as limited as a Thanksgiving turkey carcass after everyone in our Familia had seconds, this week is different. There are players you need for both this week and to possibly help you in your playoff run.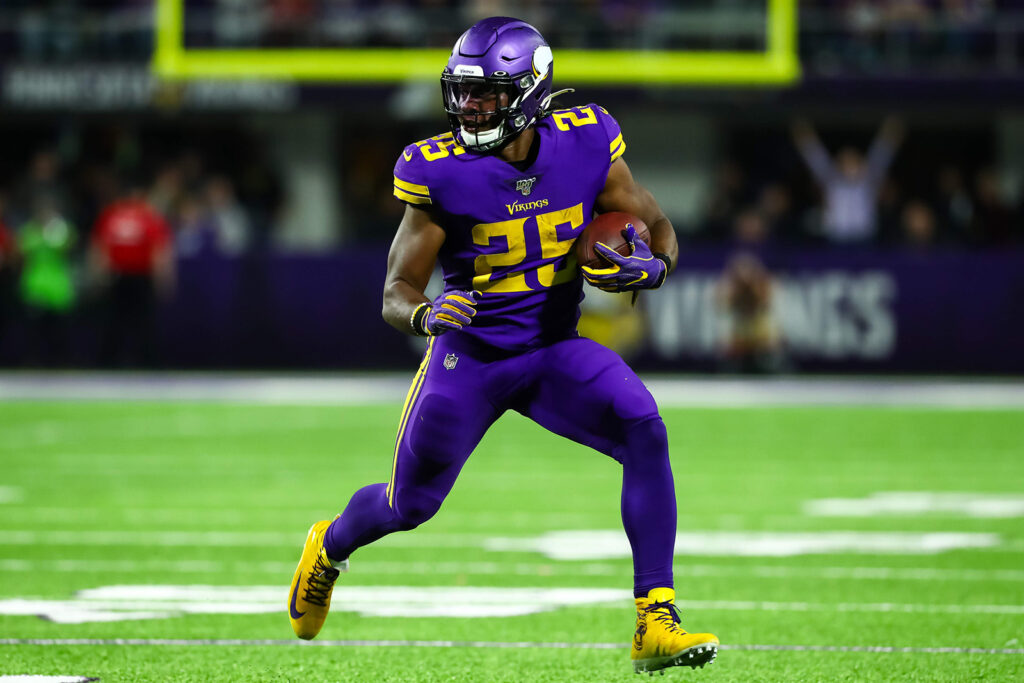 Giving you a little insight into one of my teams, I have Nick Chubb, D.J. Moore, Marquez Valdes-Scantling and A.J. Dillon on a bye this week, with Deebo Samuel sitting out with a groin injury. So I'll be listening to my own advice and hitting the waiver wire hard this week. Add to it that there are some players who could get large RB workloads both this week and coming up. You'll see one big exception from the usual 50% minimum that we need in Yahoo leagues.
Yes, I got hit with the CMC injury on one of my best teams. Sometimes that's how it goes. You make the hard cut and move on to the waiver wire. Let's see who I get to replace him. Time to get into LOS PEEKUPS for Week 13. Salud
STREAMING QUARTERBACKS OF THE WEEK

TUA TAGOVAILOA vs NYG
33%
Quietly the Dolphins have won 4 straight, and Tua has played well in the last couple games. He's completed 54 of 64 passes, and has 503 yards and 3 TDs over that span. His ADOT is 3.9, so he's not taking deep shots. Before shutting down Jalen Hurts in an NFC East battle, the Giants were lit up by pocket passers Tom Brady and Derek Carr. Hey, Miami O-line, keep Tua clean and you'll win.
TAYSOM HILL vs DAL
5%
It's the Thursday night game, and it's looking like he's starting. Last year in a 4-game trial run, Hill scored 8 total TDs, rushed 10+ times in 3 games and passed for at least 232 yards 3 times. The Saints need a jumpstart to the offense, and the Cowboys have seen some QBs run on them, most recently Carr rushing twice for 21 yards last week.
ALEXANDER MATTISON @ DET
51%
This is the exception to include here because Mattison is so close to the 50% threshold. He needs to be rostered everywhere, especially this week going against the defense that is #30 against the RB and allowing 111.6 rushing yards to the position. In Week 5, Mattison ran for 113 yards on 25 carries, adding 7 receptions for 40 yards and a TD. The opponent? The Lions.
JAMAAL WILLIAMS vs MIN
39%
When D'Andre Swift when down with a shoulder sprain, Williams handled 20 touches for 83 total yards. With the Vikings #22 against the RB and giving up 101.9 rushing yards, it's a great matchup with Swift likely missing some time.
BOSTON SCOTT @ NYJ
19%
Miles Sanders got hurt, and Scott handled 15 totes for 64 yards and a score. The Eagles like to share the carries, and Jalen Hurts will get some touches as well, so proceed with full knowledge he may not be great. Also, the Jets are last in the NFL against the RB and averaging 176 total yards allowed.
AMEER ABDULLAH BYE
0%
Can only go up from here with his rostership. Abdullah is on a bye, but he's worth a stash if you have the room because when Christian McCaffrey got hurt last week, Abdullah ran 57% of routes and drew 4 targets. He could carve out something like a J.D. McKissic or Nyheim Hines role, or he could steal some carries from Chuba Hubbard.
WIDE RECEIVER/TIGHT END
VAN JEFFERSON JR vs JAX
49%
Jefferson's routes and target share were pretty even with those of Cooper Kupp and Odell Beckham Jr. He's not a third wheel, and very much an important part of this offense. Jefferson needs to be rostered, especially since he's facing the Jaguars offense that just gave up a 7-7-85-1 line to Brandon Aiyuk in Week 11.
MARQUEZ VALDES-SCANTLING BYE
25%
All you need to know is that Aaron Rodgers has targeted MVS 19 times in the past 2 games. He's the WR2 in Green Bay, especially now that Randall Cobb is hurt. He's worth a pickup for the stretch run with games against the Bears and Vikings' secondaries coming up.
RONDALE MOORE @ CHI
22%
This is with a grain of salt, because the 11 targets he saw before the bye were without Deandre Hopkins in the lineup. D-Hop will get his 10+ targets in his return, but Moore should remain a part of the offense and could be a flex play down the stretch – I'm using him in this week in a desperate bye week situation. The Bears are #24 against the WR.
DESEAN JACKSON vs WAS
5%
Jackson is the bye-week dart throw, which he caught for a bomb last week against the Cowboys. He'll run his go routes, and could get past the #29 defense against the WR.
COLE KMET vs AZ
24%
The 11 targets he drew last week made up for the deuce he saw the week prior. Kmet is consistently getting 6-8 targets a week, and while the Cardinals are #2 on the season against the TE, George Kittle did stick them with 101 receiving yards in Week 9.
DEFENSIVE STREAMER OF THE WEEK

MIAMI vs NYG
43%
With 16 sacks, 10 turnovers and a DTD during the Dolphins' 4-game win streak, this is one of the hottest units in the league. The Giants' porous O-line… light a veladora for them.
SOURCES: PFF / Pro-Football-Reference / Fantasy Pros / Football Guys / Lineups.com