Editor's Note: This feature was written before Cam Akers' season-ending Achilles injury on the eve of training camp. And after the Rams traded for Sony Michel on Aug. 25, this backfield has plenty of questions. So that section of the article has been updated. Gracias and Salud!
When I was 18 years old and just dipping my toe into covering high school football for the LA Daily News way back in 1986, Kevin Modesti was someone I really looked up to. He was on the beat covering the DODGERS.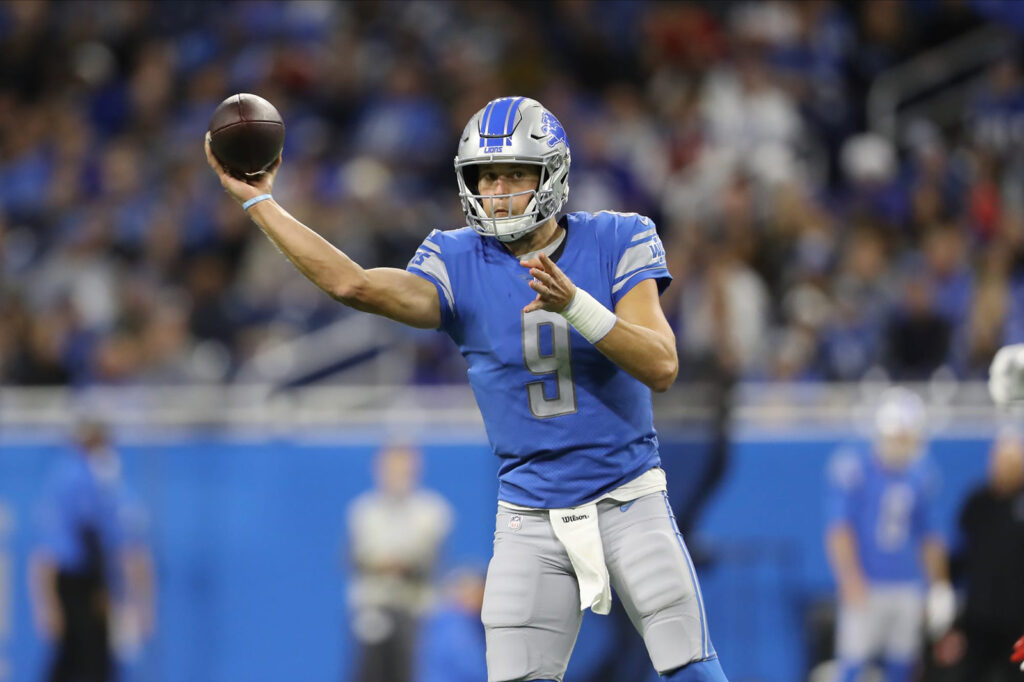 This was the Dodgers with Fernando Valenzuela, perhaps you've heard me talk in this space about El Toro. Orel Hershiser was on his way to building his own incredible career that would net him a Cy Young Award in 1988. This was also the Dodgers managed by Tommy Lasorda, the pasta-loving, passionate and sometimes-foul-mouthed field boss who made hugging his players a regular thing. Modesti was in the big leagues.
That's why I felt it so incredibly impactful when he would even talk to me during the rare nights that he worked on the desk. Not only did he talk to me, he gave me encouragement and tips on my writing. He was one of many people who did that for me back in my late teenage years, and I credit them with helping me stay with my writing. Numero Uno on that list is the great Eric Sondheimer, who actually hired me to cover high school sports.
So when I looked to start this Beat Writers Series, it was natural to have Modesti be my leadoff hitter. Going into his third year covering the Rams, Modesti is one of the insiders who's seen how HC Sean McVay has steered the ship, and is now going to have a great seat as the team moves on from 2016 #1 overall pick Jared Goff in favor of 2009 #1 overall pick Matthew Stafford.
So we're starting with the move from Goff to Stafford, which was consummated the weekend before the Super Bowl and became official in mid-March. While it was made clear in public comments that HC Sean McVay had soured on Goff, it still caught the league by surprise that this big a deal could be agreed to in late January.
By 2020, Goff was a far cry from the QB he'd been only a couple years earlier. His intended air yards had fallen from 8.7 in 2018 to 6.2 last year. He just was not throwing very deep anymore. He was throwing short and letting his receivers do some work in the open field. Goff's YAC per completion was 5.8, which tied Patrick Mahomes and was just behind Aaron Rodgers. Good company, but those two superstars took shots downfield that Goff just wasn't.
Enter Stafford, whose 8.7 intended air yards was 5th in the league. He will take deep shots, as his arm is still considered one of the strongest in the league. Modesti also noted that one particular trait of Stafford's that is very attractive to the coaching staff is the QB's ability to extend the play.
"The simplest thing is the ability to hit any receiver, any place on the field," Modesti said. "And to do it in what they call, 'off-schedule situations.' They're hoping Stafford gets them out of trouble. He extends plays. He's able to hit the DeSean Jacksons and Tutu Atwells down the field, and just open up the playbook in a lot of ways that McVay was frustrated not to be able to do in the last few years."

One stat that sticks out with Stafford is 0-3. That's his record in the playoffs. Considering that Goff took the Rams to the Super Bowl as recently as 2019, the gamble is that by surrounding Stafford with better overall talent than he'd seen in any one season in Detroit that the results will put the Rams over the top in the NFC.
"What they see on tape from Stafford is kind of a Grandmaster of the quarterbacking game, whose decision-making and poise – to say nothing of his physical toughness – are first rate," Modesti said. "So they're gambling on the idea that you take a quarterback who has never had the chance to have a team around him and a coaching staff around him that can allow him to go places in the playoffs. And you take a coach in Sean McVay who's done everything except get over that hump and win a Super Bowl. It's the combination of the quarterback's talent and the coach's brain."
What figured to happen in L.A. is that Stafford would have something he's never had consistently in Detroit: a running game. Since coming into the league, the only 1,000-yard rusher to play behind Stafford is Reggie Bush (1,006 yards in 2013). Cam Akers took over the job with 86 carries for 340 yards from Weeks 13-17. All offseason, he was being hyped as a potential late first-round, definitely early second-round pick in the draft. The Achilles tear ended Akers' season before it started, and the first look was for Darrell Henderson to take over the lead role.
Akers only outrushed Darrell Henderson 625 to 624 yards, and both RBs had 34 rushing attempts inside the red zone. Entering the room now is Sony Michel, in a trade with the Patriots. The Rams get a player who went over 900 yards rushing his first two seasons in the NFL, though that went down to 449 yards rushing last year. He's never been a threat in the passing game, as his career high in targets is 20. Henderson had only 24 targets in 2020, so it's not like he's a big threat in the passing game. This really looks like a full-blown committee, similar to what's happening in Tampa Bay and, yes, New England. Hard to recommend either of these two ballcarriers, much less Jake Funk or Xavier Jones, both of whom can now be taken off any late-round dart throws list. Best advice with Henderson and Michel is if you draft them in the range that comes after Michael Carter at the RB33, which is 11 spots down from where Henderson is in current ECR on Fantasy Pros (Michel is RB53). This is really shaping up like a committee that we've seen in San Francisco, with different players being relevant on week-to-week basis.

The receiving corps should be an upgrade for Stafford. After Calvin Johnson retired in 2015, Stafford saw flashes from Kenny Golladay and Marvin Jones. Yet in Robert Woods and Cooper Kupp, the Rams have a pair of WRs who are consistently among the league leaders in receptions and yards. Both have been short and intermediate-route threats, with plenty of YAC. The receptions and targets remained high in 2020 (90-129 for Woods and 92-124 for Kupp), but neither topped 1,000 receiving yards like they did in 2019. With the change at QB, there should be more shots taken down the field. This pair will continue to be top options in the passing game, with Akers becoming more involved in the passing game
Modesti pointed out that Tyler Higbee battled through some injuries in 2020, and that might have hindered him from living up to the preseason hype that followed his incredible closing kick in 2019. With 60 targets resulting in 44 receptions for 521 yards and 5 TDs, the production was so similar to other teams' frontline TEs – at least those without the last names of Kelce, Waller and Hockenson. Speaking of T.J. Hockenson, it's interesting to note that Stafford targeted his TE 101 times last year. That's a big number to hit with Woods and Kupp still getting their looks, though Higbee adds a downfield threat from the TE position.
Speaking of long shots, the signing of DeSean Jackson and drafting of 2nd-rounder TuTu Atwell increase the likelihood that Stafford will throw deep. That should also keep defenses honest for Woods and Kupp to get to work underneath. Unmentioned thus far is Van Jefferson, who caught 19 of 31 targets for 220 yards and 1 score.
"I'm curious to see what his role and what his specialty are going to be," Modesti said. "His strength seems to be running precise, very professional routes, but not necessarily a burner."
Atwell's pick in the 2nd round seemingly came at the expense of the offensive line, which many followers of the Rams – both on the beat and in the stands – expected would get some refurbishment in the NFL Draft. In fact, the entire draft went by without the Rams selecting a lineman. That feels like a big chance to take with a LT in Andrew Whitworth who was #6 according to PFF grades last year, but turns 40 in December.

Everything works out well if Whitworth is the O-line's anchor, as expected, with Austin Corbett taking most of the early reps at the center position vacated by Austin Blythe. Modesti noted that the Rams' braintrust felt good about the depth on the line, so they didn't take any linemen in the draft.
"Center could have been the #1 priority," Modesti said. "Instead they doubled down on adding the deep dimension to the passing game. I think they see center as a position where they can find guys or move guys over. Moving Austin Corbett from right guard to center, which is the position he played when he started his career in Cleveland, is certainly an option."
Brian Allen, who started at center in 2019 before missing last year with a knee injury, will continue to work out at this vital position, as will Coleman Shelton. Stafford in camp said that he'd been taking snaps from a variety of centers.
Modesti laughed when he said that a lot can happen in the 102 days until the Rams' season opener against the Bears on Sunday Night Football at SoFi Stadium, which will have fans in the stands for the first time to see live NFL action. We'll have plenty to follow, and some fish tacos to enjoy at Poncho's Restaurant (http://www.ponchosrestaurantwinnetka.net/), a favorite place out in the West San Fernando Valley.
Plenty of fun to kick off this series with someone who helped me get my start. Again, gracias Kevin!
RESOURCES: Pro Football Focus / NFL Savant / Pro Football Reference