Here we are. Week 16. Championship Week. La Semana del Campeonato. Five months ago when professional sports were starting back up and NFL training camps were opening under incredible safety protocols and scrutiny, this week seemed like a galaxy far, far away. Yet we all were so hungry for anything to take our minds off "regular" life.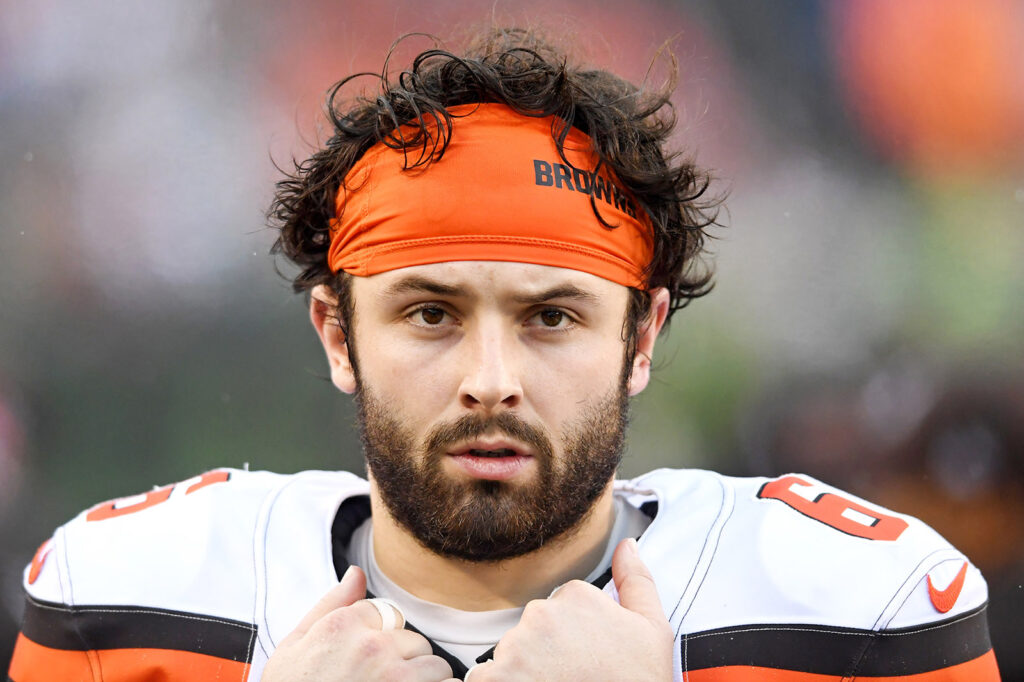 The NFL action has been fun, more generous than usual on the defensive side and filled with plenty of surprises (hello, first player on this list!). And to think that we've gotten here with some schedule shakeups (Wednesday Night Football?), but no postponement nor a creation of that dreaded Week 18.
Congratulations if through all that you survived the crucible of the fantasy football season to be playing for the title. To get here in any season takes smarts, quick thinking, luck and a lot of ganas. In this season, we added flexibility and overcoming the stress of changed schedules, morning checks of Twitter for Adam Schefter and Tom Pelissero updates that sometimes drove us to the waiver wire and other times left us wondering if a game was going to actually happen. Definitely not a regular season.
So here we are, though Los Waivers is a little different today, because we're focusing on players who will help your team win a title. We went past the 50% available threshold at times, because with the rest of the teams out of the fight (except for leagues with 3rd-place games), there might be some players who wouldn't normally be available other weeks. And there is the matter of looking at your opponent's roster to see if you might keep a player away from eventually playing against you. Also, be careful who you're dropping, in case they get scooped up by your opponent. Strategy, forward-thinking and cunning are so important now. Vamonos, let's get to Los Waivers for Championship Week!
QUARTERBACK
Jalen Hurts @ DAL
40%
I keep replaying in my mind a play from Week 13, when Lamar Jackson dropped back then just ran up the gut and through the Cowboy defense for an easy 37-yard TD run. This could happen for Hurts too, as he is the type of player at this point who can win you a championship. I'm starting him in one league, and facing him in another, so I'm a witness. After passing for 338 yards and 3 TDs against Arizona, Hurts' passing is definitely making the grade. His running was without question, as he has 179 yards rushing in his first two starts. Dallas is #6 in giving up 114 rushing yards to the QB position over the last 4 games, including the TD to Jackson.
Baker Mayfield @ NYJ
47%
Mayfield is averaging 324.7 passing yards and thrown for 8 TDs the past three games, which answers questions some developed after his slump that was impacted by incredibly bad weather games. Are the Jets going to be fat and happy after beating the Rams? They're still 30th in the league in Fantasy PPG allowed to the QB since Week 12. 
Mitchell Trubisky @ JAX
12%
This is only for 2-QB & Super Flex leagues, because I can't in good conscience make this recommendation for single-QB leagues heading into championship week. Trubisky has been good of late, but he's not one of the top three or four QBs whom you'd want to start this week, unless it's a really deep league. The Jaguars are allowing 256.2 passing yards and almost 3 TDs per game to the QB since Week 12, which slots them at #27 in Fantasy PPG allowed. Another great matchup for Trubisky, and his future as an NFL QB relies on taking advantage of this closing stretch. 
RUNNING BACK
Tony Pollard vs PHI
47%
This is a "definitely/maybe" move to get Pollard. After his performance against the 49ers last week, he definitely is a player to go after. The "maybe" has to do with Ezekiel Elliott, who missed his first game because of injury in his career last week. If Zeke sits you want to have Pollard on your team. The Eagles are #21 in Fantasy PPG allowed to the RB position since Week 12. 
LeVeon Bell vs ATL
56%
The lower-leg injury to Clyde Edwards-Helaire looked much worse than the high-ankle sprain and hip injury that it turned out to be. But it still landed CEH on the IR, which makes Bell look like a waiver claim for Championship Week. The carries are going Bell's way, as he got 15 for 61 yards and a score last week. The Falcons are #8 overall in defending the RB, but they are allowing 40.3 receiving yards per game to the RB, which is 5th in the league. Bell is still a good receiver when needed. Keep an eye on the injury report as the week goes on, as Bell was taken down hard and landed on his shoulder toward the end of the game against the Saints. 
Darrell Henderson @ SEA
64%
Just when it looked like Cam Akers had run away with the lead caballo duties for the Rams, a high-ankle sprain ended that possibility. Akers has already been ruled out, so Henderson will likely get the bulk of the work – with Malcolm Brown subbing in at some points – in an NFC West showdown. The Seahawks are 15th against RBs in Fantasy PPG allowed, so they're not slouches defending ballcarriers. Henderson has that home run ball ability that can save fantasy managers in 14-team and deeper leagues. 
Giovani Bernard @ HOU
53%
Now if you're the GM of the Bengals, do you risk rushing back Joe Mixon from a foot injury for the final two games of a lost season, or do you sit him and that long-term extension he signed before the season? I say save Mixon for 2021, which could give Bernard another game like the one with 25 carries against the Steelers on MNF. The Texans are #31 in Fantasy PPG allowed to the RB, so as long as Mixon is sitting, Bernard will get most of what should be productive totes.
Salvon Ahmed @ LV
35%
This is another one of those contingency calls, as Myles Gaskin has not been activated off the COVID-IR list just yet. Ahmed looked great in rushing for 122 yards on 23 carries and a TD against the Patriots. The Raiders are giving up points in droves to the RB position, as they are 29th in Fantasy PPG allowed since Week 12. 
Jeff Wilson @ AZ
55%
Raheem Mostert's season is over because of an ankle injury, so if Wilson is on the waiver wire, he'd be good to scoop up in a matchup against the Cardinals. He's the goal-line back, and Arizona is 27th in red-zone Fantasy PPG allowed. Tevin Coleman still lurks, but Wilson out carried him 16-3 against the Cowboys.
WIDE RECEIVER/TIGHT END
Keke Coutee vs CIN
41%
The Bengals have done surprisingly well against the pass of late, as they are #2 in Fantasy PPG allowed to WRs since Week 12. Then you look at the QBs they've been facing: Ben Roethlisberger, Andy Dalton, Tua Tagovailoa and Daniel Jones. None of them is in the conversation with Deshaun Watson, who has been looking for Coutee plenty – 19 targets in past 3 games.  
Rashard Higgins @ NYJ
25%
During Mayfield's hot run, Higgins has been targeted 24 times and been plenty productive – 16 receptions, 239 yards and 2 TDs. He's on a par with Jarvis Landry's 21 receptions on 27 targets for 175 yards and 2 TDs. The Jets are 22nd in Fantasy PPG allowed to the WR since Week 12, and that's with them getting the gift of the Rams letting down last week.
Austin Hooper @ NYJ
48%
The Jets are averaging 103.8 yards per game to TEs since Week 12, worst in the league. They're also allowing 26.9 PPR points per game to the WR over that same span, so look for Mayfield to find Hooper over the middle several times this week. Hooper caught 5 of 6 targets for 41 yards and a score last week.