Back in 1990, a good friend named Chris Parker got me into fantasy baseball first, then football. He beat me in our very first game playing against each other. I remember he reached for Andre Rison in the second round, and my first-rounder was Christian Okoye. The Nigerian Nightmare.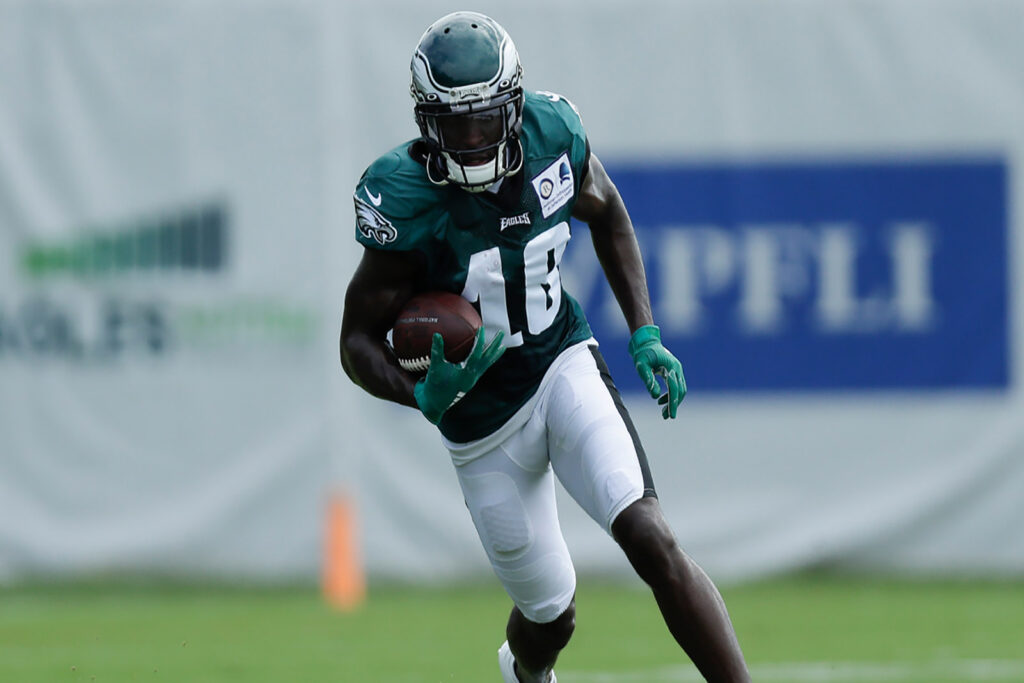 For the first couple years of us playing each other, I couldn't beat Chris. It took my 3rd year of playing that I needed the Steve Young-Jerry Rice stack to finally beat Chris. I ended up winning the league that year, my first title.
Chris and I still play fantasy baseball in the brotherhood that we call VURBL. A group of those players have formed a 2-QB fantasy football league. That format is more fun and frustration than we could have ever imagined.
In Week 11, Chris and I faced off after he got me our first meeting this season when his no-name QBs blew out my team fronted by Patrick Mahomes and Lamar Jackson. Guess what happened? Yup, Chris got me again. Jared Goff had a game no one saw coming on Monday Night Football and Chris outlasted me in a shootout, 170-164. I won't get into my late substitution that cost me the game.
That said, I'm thankful for being introduced to these games by my college buddy. And these crazy games have kept our group of old and new friends close over the years. So even though I've endured far too many losses than I can count with Chris, I've had way more fun than I could have pictured the past 30 years (and many more to come).
Enough sentiment, let's get into Week 12 waivers:
QUARTERBACK
STREAMER OF THE WEEK
Derek Carr @ ATL
36%
The Raider QB has had his two best games of the season against a good Chief secondary. He also has a 19-3 TD-to-INT rate, which is showing how far he has come in HC Jon Gruden's offense. The Falcons remain the worst defense against fantasy QBs, so figure Carr to take plenty of shots in a game where Matt Ryan will also test the Raider secondary.
Taysom Hill @ DEN
43%
Do you believe? Do you really believe? Hill, after some early rough play that could be excused for nerves, ended up making some very good throws and looked like he was doing a good Josh Allen imitation. The Broncos made life tough on Tua Tagovailoa this past Sunday, but they have been vulnerable to the pass thus far. And the Saints have a much better O-line than the Dolphins.
Kirk Cousins vs CAR
42%
It's now 5 of 6 games that Cousins has thrown at least 2 TDs, his latest game seeing him throw for 314 yards and 3 scores. With the Panthers one of the worst teams against the run, there will be a heavy dose of Dalvin Cook. And when Cousins pulls off a play-action pass, a move which he is one of the best in the league, his wideouts will have plenty of room. Here's hoping Adam Thielen is taken off the COVID-19 restricted list before Sunday.
RUNNING BACK
PICKUP OF THE WEEK
Gus Edwards @ PIT
29%
His line of 3 carries for 6 yards in Week 11 is about as enticing as a flying chancla. But with J.K. Dobbins and Mark Ingram II getting sidelined after testing positive for COVID-19, the deck is cleared for Edwards to be the lead caballo. It's a touch matchup against a Steeler D that is #2 against fantasy RBs, though James Robinson was able to run for 73 yards on 17 carries last week.
James White vs AZ
40%
Rex Burkhead's knee injury is going to open up even more opportunities in the passing game for White. He caught 6 of 9 targets for 64 yards. The Cardinal pass defense is in the middle of the pack, so White could be a good target on checkdowns.
Sony Michel vs AZ
26%
Patriot RB 2.0: This one is less of a sure thing because of the presence of Damien Harris as the lead caballo on early downs. Michel ran 9 times for 117 yards in Week 3 before injuries and COVID put him on IR. The way the Patriots use their RBs, there could be weeks where Michel will be a desperation play in the flex.
Frank Gore vs MIA
10%
Last week Gore scored a TD in a third decade. Jerry Rice did that, but he's the GOAT of all WRs. This is an RB we're talking about. Take a moment for Gore to take a bow to his longevity. His line of 15-61-1 could be a sign of things to come with La'Mical Perine going on IR, and taking with him the additional opportunities that he was supposed to get to see if he might be el hombre in the Jet backfield in 2021.
WIDE RECEIVER
Michael Pittman vs. TEN
43%
OK, this better be the last time that Pittman is on this column. Anyone who saw that winding, run after the catch on his TD reception against the Packers will want to pick him up for style points alone. He went for 3 catches for 66 yards and the score, and is looking like the top target for Philip Rivers. The Titans are 22nd against WRs, so this could be a good matchup.
Jalen Reagor vs. SEA
28%
With 12 targets in his first two games after coming off the IR, Reagor is beginning to find his groove in his rookie year. Is he the next rookie WR to break out? Seattle is putting up the worst defense against fantasy WRs, and the Eagles are also giving up yards in chunks through the air. Shootout alert.
Nelson Agholor @ ATL
20%
Another shootout alert here, and Agholor has quietly become the top WR target for the Raiders and an outside complement to Darren Waller. Agholor caught 6 of 9 targets for 88 yards and 1 TD against the Chiefs.
TIGHT ENDS
Robert Tonyan vs. CHI
46%
Tonyan scored his first TD since Davante Adams returned from his injury, and the TE finished by catching all 5 targets for 44 yards and a TD. The Bears are #24 against the TE position in FPPG. Tonyan could be an underneath option if Rodgers decides to throw to someone other than Adams.
Statistical sources: Pro Football Focus and Pro Football Reference.