This is an appreciation for Travis Kelce, and not just because he was on a bye last week with the Chiefs. I also have to make an important admission on my part. For the better part of my decades of playing fantasy football I did not appropriately value the position. Even though I grew up liking players like Dave Casper, Kellen Winslow and Tony Gonzalez, when it came to fantasy football, I was always quick to let others spend up their early picks while I hammered RBs and WRs.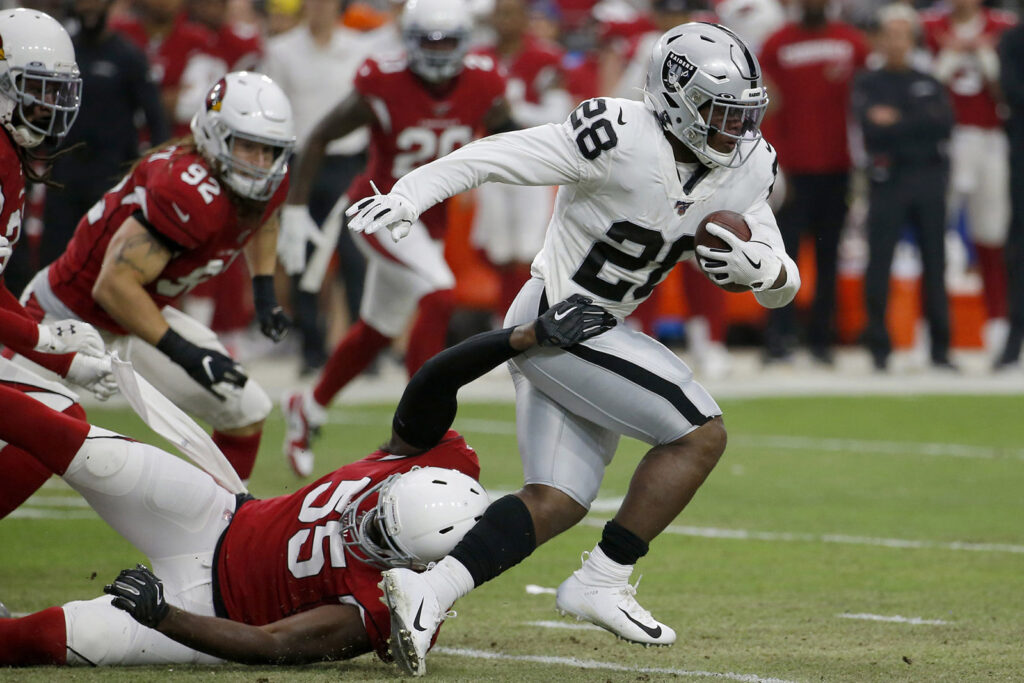 This year came, and I studied more than ever since we started the Familia FFB podcast on Cinco de Mayo. The more I saw and learned, the more I came around to the fact that having an elite player at a rare position is an incredible advantage.
Yes, finding Lamar Jackson in the 11th round last year, and having him outscore the #2 QB by 73 points on the season is fantastic. Patrick Mahomes was a similar find n 2018. You can't count on that happening every year. Kyler Murray is having a special season this year, but he was picked earlier in drafts this year so he was not the extreme draft-day bargain the others were.
Yet in taking any of them in their breakout years, there was low to high probability of them not breaking out at all. If you took Kelce in the 2nd round, you expected performance. You expected him to be the elite of the elite. And year after year, Kelce has delivered.
From 2016-19, Kelce was the TE1 each year. That included the tail end of Rob Gronkowski's greatness and the emergence of George Kittle. Kelce has been el hombre, and delivered every year. That consistency cannot be undervalued. This year, Kelce is running away with the top dog designation, and it's not even close. He's averaging 5.7 FPPG more than Darren Waller, who is cruising in at TE2. That's almost a touchdown per game in points more than the second guy. Let that sink in a little.
In 2017-18, Todd Gurley was RB1 and RB3. Just two years later, he's having a nice season thanks to the TDs, but by no means is he even remotely considered among the elite RBs.
What Kelce is doing is what puts a player into Canton. He has missed just a single game since the start of the 2015 season, his 2nd in the league. His receiving numbers put him in the top 5 WRs. To be able to count on such consistency is incredible in a game that can be so volatile because of injury and performance from one year to the next.
I have him on two of my teams, and it's no wonder that both teams are among the points leaders in their leagues. He's such a difference maker, that it's really changed my mode of thinking toward drafting an elite TE early. All offseason, I read and heard the content that talked up the middle tier of TEs: Tyler Higbee, Hunter Henry, Mike Gesicki. I hear passioned pleas to Evan Engram to stay healthy. I even talked them up.
Consider me among the converted. Kelce is leaving them all in the dust. And it's not even close. Greatness needs to be appreciated in the time in which it is happening. Those who have Kelce know what this means. Those who don't, wish they had him on their teams. Yet another measure of greatness. Let's appreciate Week 11:
QUARTERBACKS
ADENTRO
DFS START OF THE WEEK
Justin Herbert vs. NYJ
Even in a "down" game last week when he threw for 187 yards, Herbert still had 3 TDs (1 of them rushing). Herbert has put up 22+ fantasy points in 7 of 8 games that he's played. The Jets have given up the 4th most FPPG to the QB position. Add to it that QBs have been victimizing the Charger D, and Herbert figures to be throwing all game. 
Ben Roethlisberger @ JAX
Consecutive 300-yard games against lower-level defenses are raising the confidence in Big Ben. On tap is Jacksonville, which is #30 against QBs in FPPG. What was very telling in last week's blowout win against the Bengals is that Ben kept throwing even when the game was getting out of hand. His elbow will also enjoy the warm Jacksonville weather.   
Lamar Jackson vs. TEN
The Titans gave Jackson the blueprint during the last game against Philip Rivers and the Colts: short and intermediate passes. Add to it that Jackson is running again, as he's hit at least 55 yards rushing in every game since Week 6. The Titans have not been able to do much on defense, and are 25th against the QB position.
AFUERA
Joe Burrow @ WAS
Burrow must be wondering if he walked under a ladder or broke a mirror, considering how the luck of the schedule is breaking out for him and the Bengals. One week after he had to deal with the Steelers' fierce pass rush, he figures to be running like crazy against the Washington defensive line that is tied for 3rd with 31 sacks. This is another week that has to have Cincinnati management eyeing offensive line upgrades for 2021.
Ryan Tannehill @ BAL
The schedule makers have dealt Tannehill a hellacious stretch of the schedule. This is Game 3 of a 4-team crucible that goes like this: CHI, IND, @BAL and @IND. Those are among the toughest defenses around, especially against the QB position. Tannehill has slowed down after a hot start, as he has failed to hit even 160 yards in either of the past two games. The Ravens are #10 against QBs, and have been playing better defense of late. 
RUNNING BACKS

ADENTRO
START OF THE WEEK
Josh Jacobs vs KC
I owned up to my recommendation mistakes earlier this week, so I can own that I tabbed Jacobs as a Top 5 RB before the season. He sits there right now, and has 100-yard games in 2 of his last 3 games. Last week, when facing a Denver team that was more vulnerable to the pass than the run, the Raiders put a saddle on Jacobs and rode that caballo to a blowout. The Chiefs are #21 against fantasy RBs, and Jacobs already gashed them for 77 yards and 2 TDs in Week 5. 
James Conner @ JAX
It hasn't been that pretty for Conner of late. In consecutive plus matchups, he has 6.8 and 4 PPR points in the past two weeks. Jacksonville is 26th in FPPG allowed to RBs and has given up 1185 yards on the ground. If Conner doesn't come back to fantasy relevance this week, it may be time to reevaluate if he's worthy of being in your starting lineup with the fantasy playoffs approaching.
Duke Johnson vs. NE 
Even in horrendous conditions in Cleveland, Johnson took all the RB carries. This week will be in the temperate dome in Houston. And the Patriots have been giving up rushing yards to the tune of 1163, which is 22nd in the NFL. Figure Johnson to also get some work in the passing game with the weather not a factor.
AFUERA
James Robinson vs. PIT
Robinson has been such a find this season, and he's been a regular on the Adentro section this season. This week, going against the brick wall that is the Steelers' run defense (#2 against fantasy RBs), Robinson will have a tough time getting loose. 
WIDE RECEIVERS/TIGHT ENDS
AFUERA
DFS BARGAIN OF THE WEEK
Diontae Johnson @ JAX
Johnson is $5900, which is the cheapest of the 3 Pittsburgh WRs this weekend. Coming off his first career 100-yard game – 116 yards and a TD to be exact – Johnson is firmly entrenched as a top WR option on an offense that is passing the ball even when holding a large lead. He has double-digit targets in 3 of his last 4 games, and has score 3 TD in that span. The Jaguars are generous to fantasy WRs (#25 in the league). 
Michael Thomas vs. ATL #30
He's due. His injury sabbaticals are past (yes, plural). So is the suspension for fighting a teammate. Michael Thomas did not forget to play football. This was still the WR1 with a historic 2019 season, and he's gotta bust out some time. Sean Payton would not have picked Taysom Hill if he didn't have an idea what he wanted to do with the QB. I figure there will be plenty of short passes to Alvin Kamara and Thomas early on to get the QB some confidence. And Atlanta is #30 against fantasy WRs.
Terry McLaurin vs. CIN
The F1 has at least 7 targets in every game and is 3rd in the NFL with 787 receiving yards. And not only are the Bengals #26 against fantasy WRs, but they just spent last week being turned every which way by the Steelers' talented trio of pass catchers. McLaurin will have a field day. 
Adam Thielen vs. DAL 
Thielen made the 7 targets count with 4 catches for 43 yards and 2 TDs against a great Bear secondary on Monday Night Football. The Cowboys are a different story, as they're #31 against fantasy WRs. Thielen's projected matchup against Anthony Brown is one of the most favorable this week, according to PFF. Tied for the league lead with 9 TD receptions, Thielen will add to this total. 
Logan Thomas vs. CIN
This is a prime matchup for Thomas to separate himself from a TE group outside of Kelce and Darren Waller. Alex Smith is going to look for the TE, and the Bengals are #31 against the position. Thomas has 11 combined targets the past two games. He'll get close to that number just in this game because J.D. McKissic won't be the only checkdown target.
AFUERA
Marquez Valdes-Scantling @ IND
MVS blew up by catching 4 of 6 targets for 149 yards and 1 TD, with a lot of the yardage coming on the 78-yard score. That shows the boom/bust potential for MVS. The Colts are one of the best defenses in the game, as they showed in holding A.J. Brown to a single catch last week.  Davante Adams will get his against the Colts because he's the best in the league, but MVS is likely to get shut down.