Going behind the curtain of my personal fantasy football world for a few minutes. I've mentioned how one of the leagues I play in is made up of both current and former Dodger employees. This actually used to be a league that included Dodger players, but eventually evolved into a league for the front office.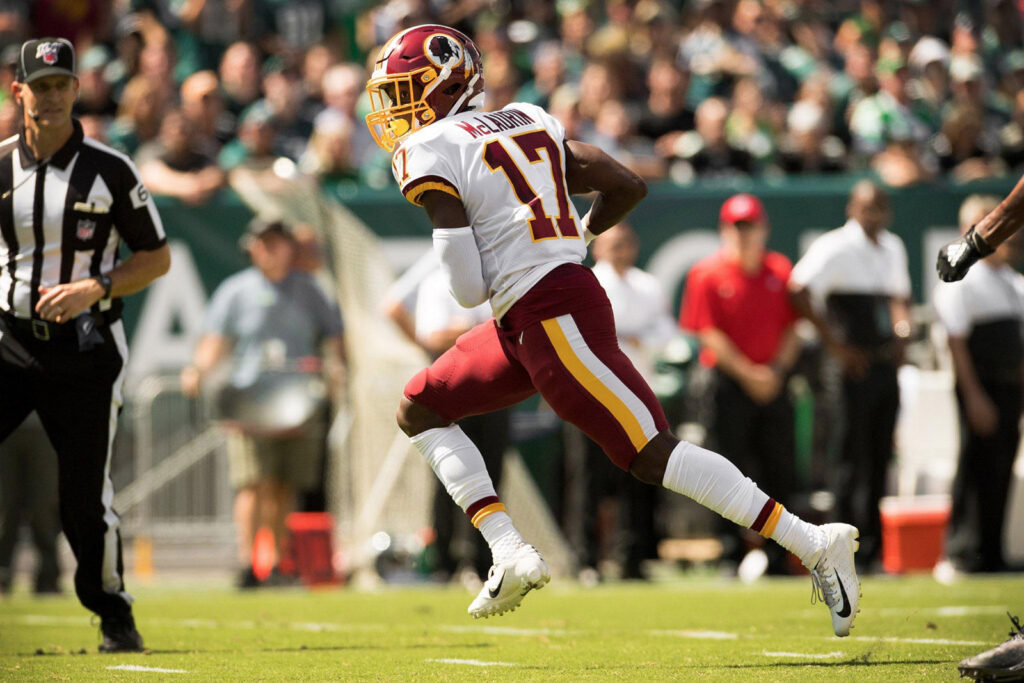 It's an incredibly competitive league, with expert players who are ultra competitive. It's the combination that helps people thrive when working in sports. I also have several great friends in this league, and this is a wonderful way of keeping us in contact.
You can imagine my horror when our team, which I co-own with my buddy Dan Butler, got off to an 0-5 start. Here I am diving head-first into becoming a fantasy football analyst, spending as many waking hours thinking/researching/writing/podcasting/website updating as I can. And this team didn't have a win well into October. I don't remember getting off to as rough a start in my 30 years of playing fantasy football. And when you compound this with it being a 14-team league, bueno, you can imagine I felt embarrassed and exasperated all at once.
Like pretty much everyone who enjoys fantasy, we really liked our team coming out of the draft. We lost a shootout in the first week, things started to get tough, then weird. We lost Davante Adams, A.J. Brown and Diontae Johnson in the first couple weeks. James Conner had that ankle injury that led us to bench him Week 2, when he eventually went off. The Steelers-Titans postponement threw us a Clayton Kershaw-esque curveball in Week 3. It was as perfect a storm of fantasy ugliness as I've ever seen.
As the losses kept mounting, I kept seeing that we were getting close to getting to 100% with Adams and Brown. The team still had talent, and the players were beginning to consistently put up some points. What helped is that many of our players went through their byes early – we had lots of Steelers and Titans on our roster who were benched Week 3. We did just like so many fantasy experts recommend: don't panic, evaluate your roster's strengths/weaknesses, hit the waiver wire, make some trades and hope for bad luck to turn.
Sometimes you can't get out of that type of death spiral, even doing everything right. Sometimes you double down on 11 and get a 5. Thankfully, we've pulled face cards the past 4 weeks to turn what looked like a lost season into a 4-5 team that would be in the playoffs if we started this week. We outbid everyone for Chase Claypool. We traded RB/WR surplus for Travis Kelce. We've even had top score the past two weeks. I have to say, this fills me with almost as much pride as I felt when we won this league back in 2018.
So with the fantasy playoffs about a month away, keep remembering that unless you're 1-8 or 0-9 right now, you have a shot at the playoffs. Keep playing hard. Set lineups. Mine the waiver wire – and the discards when others hit the waiver wire. OK, enough about that. Let's get into Adentro y Afuera for Week 10:
QUARTERBACKS
ADENTRO
DFS PLAY OF THE WEEK
Kyler Murray vs. Bills
It's amazing to think that Murray is on a pace to outscore Lamar Jackson and Patrick Mahomes in their respective historic MVP seasons. Murray's on pace for 4260 yards passing, 32 TDs, 1086 rushing yards and 16 rushing TDs. Ay Dios Mio! The Bills have been giving up points to QBs all season, giving up 390 yards and 4 total TDs to Russell Wilson last week. On that fast track in Arizona, Murray will continue his assault on the league.
Jared Goff vs Seahawks
With Atlanta and Dallas both on byes this week, the Seahawks have the bull's eye on them for a defense to target (see the next one, too). The Rams will still run to set up the pass, but when they see how open the receivers are, Goff will have a field day. Coming off a bye that followed a tough day at the office in Miami in Week 8, Goff will look to keep pace with other QBs, who are averaging 362 yards per game against the Seahawks.
Aaron Rodgers vs. Jaguars
Sure feels like a long time ago that experts were damning Rodgers to the brink of QB2 status on draft day. The average yards per attempt is at 8.0, which is the highest it's been for Rodgers since 2014. He's throwing the ball down the field, and often to Adams. The Jaguars are only a couple notches ahead of Seattle against the QB position, and this is a warm-weather team going to play in 39-degree weather with a chance of rain and snow.
DFS BARGAIN OF THE WEEK
Tua Tagovailoa vs. Chargers
This is going to be a fun game, pitting the #5 and #6 picks in the past NFL draft. Tua and Justin Herbert will be on display for the NFL world to measure against each other for the first of what could be several times in the next decade. The Chargers are #29 against QBs in FPPG, so count on Tua putting up plenty of yards and points. 
Others with BUENO matchups: Derek Carr, Drew Lock, Deshaun Watson and Baker Mayfield. 

AFUERA
Teddy Bridgewater @ Buccaneers
TB vs. TB. When it comes to Teddy B., he'll actually be going against a Buccaneer defense that before last week was looking like the '70s Steel Curtain. The Bucs are better than they showed last week, and that will give Bridgewater a tough time. Mike Davis as a safety valve didn't work out too well the 2 games before Christian McCaffrey came back. CMC is sidelined, and Davis is back. Bridgewater will struggle. 
Joe Burrow @ Steelers
Plenty of things are working against Burrow in this game. The Steelers are tops in the NFL with 32 sacks and are the 3rd-ranked pass defense, according to Football Outsiders. Burrow is #27 in the league with sack percentage at 7.8. The rookie figures to have little time to find his receivers. Add to it that there is a 90% chance of rain and wind to add to the misery, and it will be tough sledding for Burrow.
Others with MALO matchups: Cam Newton, Kirk Cousins and Nick Mullens.
RUNNING BACKS

Antonio Gibson @ Lions
Remember when Gibson put the hurting on the Cowboys in Week 7 to the tune of 128 yards on 20 carries? The Lions are #32 against RBs in FPPG, and coming off getting trampled by Dalvin Cook last week. Gibson likely won't hit 200 yards, but surpassing 100 yards and a TD are well within the realm of possibilities.
Nick Chubb vs. Texans
Welcome back, Mr. Chubb. The Texans and their #28 rush defense are coming to the Dawg Pound to lay out the red carpet for your first game back since Week 4. Chubb is cleared from IR and had no setbacks at practice..
J.K. Dobbins vs. Patriots
Yes, Mark Ingram has a chance to be back this week. Dobbins has shown himself to be the most talented runner in the triumvirate of RBs in Baltimore, with a 5.7 yards per rush attempt that is more than a yard greater than any of his teammates. The Patriots are the #31 run defense, so while this should be a good day overall on the ground for the Ravens, Dobbins has the best chance to break off a long run and have a big day.

AFUERA
Giovani Bernard @ Steelers
Joe Mixon is still not practicing, and while Bernard has looked good as an understudy the past two games, the Steelers have been a brick wall against the run – they're #4 in rush defense. Bernard has shown he's still a quality backup, but this is all based on the tough matchup.
JaMycal Hasty & Jerick McKinnon @ Saints
The Bucs set the NFL record for fewest rush attempts in a game last week with 5. Cinco! And that's including a Blaine Gabbert kneel down at the end. Yes, ballcarriers see a NO TRESPASSING sign every time they come across the Saints' #2 defense against RBs in FPPG. The 49ers try to ride the hot hand with their two healthy RBs. What if none of them gets hot?
WIDE RECEIVERS/TIGHT ENDS
ADENTRO
DFS PLAY OF THE WEEK
Cooper Kupp vs. Seahawks
It's too easy to make Adams the top play this week, so we're going with Kupp to switch things up. Pro Football Focus notes that the Seahawks have allowed 977 yards to the slot WR. That's in just 8 games. Guess where Kupp plays. The Ram wideout is banged up with wrist and oblique injuries, but he's expected to play in this ultra-juicy matchup.
Will Fuller @ Browns
Fuller has shown what he can do when he's healthy – save for Week 2 when he left early and didn't record a catch. He's scored in 6 straight games, and reached 100 yards in 3 of those games. The Browns are #28 in FPPG allowed to the WR position. Ride the hot streak with Fuller. Caution: Rainy/windy weather may be a factor in this game.
Terry McLaurin @ Lions
Scary Terry has the top matchup according to PFF, with a 47% projected advantage over his likely matchup, Desmond Trufant. McLaurin has had no less than 7 targets in any game this season, so Alex Smith can lock in on him when he's not checking down to J.D. McKissic. 
Jerry Jeudy @ Raiders
The rookie has 24 targets in his last two games, continuing his breakout. The Raiders are fresh off getting lit up by Justin Herbert, and are #26 against the pass, according to Football Outsiders. Drew Lock has been hot along with Jeudy, so figure to have this trend continue.
Mike Gesicki vs. Chargers
Well, the breakout that was predicted for Gesicki has turned into inconsistent games of promise mixed with disappearing acts. With Preston Williams on IR, someone will have to take those targets over the middle. Gesicki should get his share against a Charger D that is 25th in allowing FPPG to TEs.
Evan Engram vs. Eagles
Having a durable season after battling injuries throughout his career, Engram has been targeted 29 times the past 3 games. Against the Eagles in Week 7 he caught 6 of 9 passes for 46 yards. The Eagles are #28 against the TE position, so Engram is a good play to surpass what he did before.

AFUERA
Jakobi Meyers @ Ravens
Yes, we got you all hyped up about using FAAB and waiver priority to get Meyers. It was not for this week. The Ravens have Marshawn Lattimore back from the COVID IR, and are #4 in FPPG to WRs. Meyers will have other weeks to make it up to fantasy managers going big to get him.
D.J. Moore @ Panthers
Moore's targets have diminished along with Curtis Samuel's increasing. He has just 14 in the past 3 games. The Buccaneer secondary is premier, and been shutting down anyone outside of New Orleans.