The Philip Rivers era is over. Charger fans used to the side-arming, gunslinging Rivers are in for something very different in Tyrod Taylor, who's more of a dual-threat QB who doesn't turn the ball over nearly as much. But Taylor hasn't been a full-time starter since 2017 with the Bills. HC Anthony Lynn was on the Bills' staff during Taylor's tenure, and Lynn was the RB coach. So he might like the controlled-passing game with the QB taking some chances outside the pocket.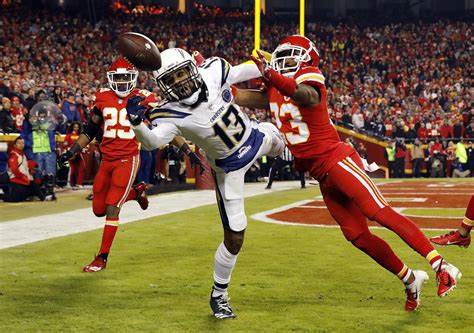 Taylor's best season in Buffalo was 2016, when in 15 games he completed 269 of 436 passes for 3,023 yards, 17 TD and 6 INT. He also ran 95 times for 580 yards and 6 TD. He finished QB7 that year. The rushing threat makes him intriguing for fantasy as a streaming option, especially during the early part of the season when the Chargers face Cincinnati (season opener), Kansas City, Carolina and Tampa Bay. The Bengals and Panthers figure to be among the worst in the league on defense, and the other two have their warts on that side of the ball.
In looking at Taylor's situation, there comes to mind the story of Jon Kitna. Remember him? He was 31, like Taylor, and appeared to be the placeholder for #1 pick and Heisman Trophy winner Carson Palmer. Kitna led the Bengals to an 8-8 record, throwing for 3,591 yards and 26 TD, all the while mentoring Palmer. A year later Palmer was the starter and had the job for 7 seasons. There is the potential for Taylor and the Chargers to get off to a hot start, which would keep #6 overall pick Justin Herbert on the sidelines.
Taylor has never had weapons like the ones he has in Los Angeles. Keenan Allen (104 receptions on 149 targets, 1,199 receiving yards and 6 TD) is one of the best WR in the league, and Mike Williams joined him above 1,000 yards last season (1,001 to be exact). Austin Ekeler just missed hitting that milestone (92 catches for 993 yards). Can Taylor support those numbers? Williams will be off the field for at least the first game of the season rehabbing a sprained shoulder he injured during training camp.
Add to it that Hunter Henry is one of the top TE in the league, where in 12 games last year he caught 55 balls on 76 targets for 652 yards and 5 TD. Taylor has never thrown 500 times in a season, but could he see a renaissance after age 30? It has happened. Think Jim Plunkett and Rich Gannon with the Raiders. It's rare, but some people find it later in life. What is clear, this is more than likely the last time that Taylor will get a clear chance to start in the NFL.
The RB situation has some clarity and murkiness at the same time. Ekeler is the clear #1 option, but last year's 132 carries were his career high. At 5-10, 200 lbs., Ekeler's probably not the workhorse back that Gordon was. He didn't need to be to finish as the RB4 last year. He should be viewed more like an Alvin Kamara-type, who's a fantasy stud without ever getting more than 175 carries in any season.
That still leaves the 224 touches that Gordon had last season up for grabs. Some will go to Ekeler, but the rest figure to be split as Justin Jackson and Joshua Kelley could find roles as RBs who log carries. Similar to Mark Ingram with the Saints, when he was next to Kamara. Both RBs finished in the Top 10 both years they were together. Early training camp reports have Jackson getting more reps with the first string early in camp. But during the season, I believe that Kelley will get more carries and fit into the Ingram role. At UCLA, Kelly had 229 carries, 1,060 yards and 13 TD. He was one of the best players on the field during the Senior Bowl in January, when he was recovered from a nagging ankle injury. He's a late-round pick who could emerge this season.
What will need to happen is for the Chargers to improve their offensive line, which was a major problem last year. Pro Football Focus ranked the unit #30 going into the season. There were some changes on the line, but no major additions.
Taylor's mobility is only going to help the receivers even if the line doesn't show dramatic improvement.. Allen remains one of the best route runners in the league, and even declared himself the best WR in the AFC West (yes, they heard that in K.C.). The only way that he does not see 150 targets is either injury – he hasn't missed a game since 2016 – or the Chargers becoming more of a ball-control team and throwing less than the 597 times last year. Even if they throw it 500-550 times, Allen will get his. And Taylor has good touch on the deep ball, which plays into Williams' strength when he's healthy. Hard to picture both getting 1,000 yards, but Allen should still pass that number.
Henry is a wild card, and it's completely based on health. He's in a contract year, which often means players will drag themselves onto the field with injuries that might sideline them otherwise. He's going to be out to prove that he's not injury prone, and if he does he could surpass his TE7 ADP while getting a nice payday.
Now if the Chargers are 5-5 or worse going into their bye in Week 11, the Taylor era will probably give way to the rookie Herbert. The Oregon product is another dual-threat QB, as he showed in the Rose Bowl running 9 times for 29 yards and 3 TD. He also received the academic equivalent of the Heisman, so that should help him pick up the offense. Reading NFL defenses is a whole other animal, though. Keep an eye on the Chargers' record as well as Taylor's stat line. If either is found lacking, Lynn will wave in the kid.
EARLY-LATE SCHEDULE
One other thing about the schedule, aside from the aforementioned soft early games, Weeks 14-16 the Chargers see the Falcons, Raiders and Broncos. All could be inviting, especially if the Broncos didn't replenish their secondary enough with some key departures. Charger players could be fantasy playoff week targets.