I remember meeting Francisco X. Rivera in person back in 2006. I was in my first months with the Dodgers, and he was the on-air talent for a pitch meeting to produce a Spanish show dedicated to the Dodgers.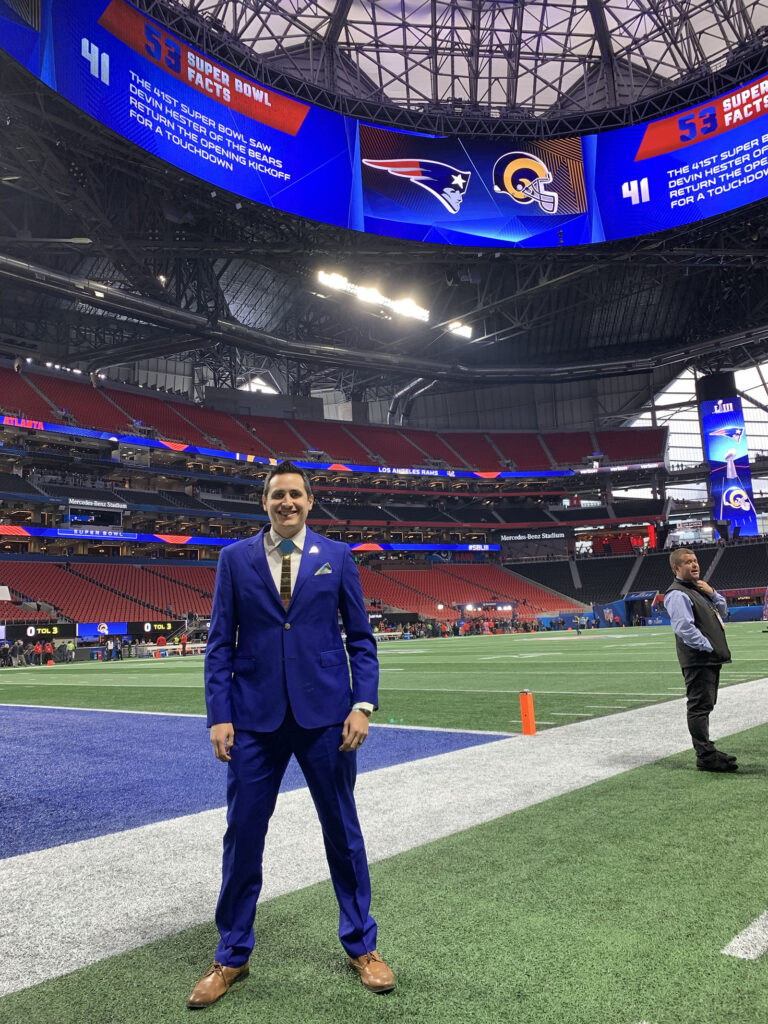 His delivery was understated and measured, as he talked about how he knew the audience because he was the audience. When he talked about being a young Mexican idolizing Fernando Valenzuela, I could relate because I had the same experience. I later found out that Francisco was still in college, finishing up his degree at CSU Long Beach. This young man had ganas oozing from him. He was going places.
Francisco and I struck up a friendship at that time that has lasted to this day. I'd see him at Dodger Stadium regularly in a variety of endeavors, spending many moments chatting during batting practice. His star was rising. He would call the World Series. Later he would start covering different sports. Even a Super Bowl. It was very similar to the start that the esteemed Hall of Famer Jaime Jarrin told me about how he covered sports and news when he wasn't covering the Dodgers.
It was fitting that Francisco would be the first guest we'd have on the Familia FFB podcast. We talked about his rise, and shared a few memories from when he knew what he wanted to be when he grew up. "I knew I was either going to be a soccer player or a broadcaster," he told me. Soccer's loss was the gain for so many fans who listen to him today.
He lamented that this pandemic had cheated him out of an incredible honor. He graduated from El Camino College before going to Long Beach State. El Camino had invited him to be the commencement speaker before having to cancel the proceedings this spring.
Francisco was going to share about his journey from Mexico to the U.S., to radios and televisions in so many Latino households. And how he wanted to encourage others to follow in his footsteps. "I had to fight to get to where I've got," he said. "For me it's important to represent the Latino who came to this country somehow fighting as a first-generation person saying, 'If I did it, anyone can do it.'"
We talked about fantasy football, and he's an avid player in baseball and hockey as well. He exudes passion for the games and the players. There was a little strategy discussed — wait on QB.
Give a listen, and hope you enjoy our charla.